Spring has brought the annual influx of chocolate bunnies into my supermarket. And April's sunnier days with longer daylight have sent my neighborhood's rabbits onto a quest for sprouting greenery to munch. With hares seemingly everywhere, I've also started noticing all the rabbits in The Strong's collection.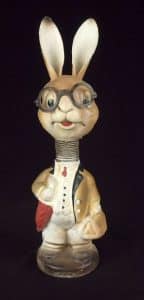 For instance, I spotted this dapper rabbit, attired in a suit and carrying both a satchel and a furled red umbrella. His black eyeglass frames remind me of Bunny Rabbit, one of the stars of Captain Kangaroo. The coils on his neck aren't a fashion statement, but rather, a spring that lets his head nod with only a slight touch. Today almost any celebrity, athlete, or television character has a bobblehead version of him or herself, but nodding figures are nothing new. The rabbit comes from about 1945 and the museum owns hundreds more nodders (as they're sometimes called)—many from the turn of the 20th century.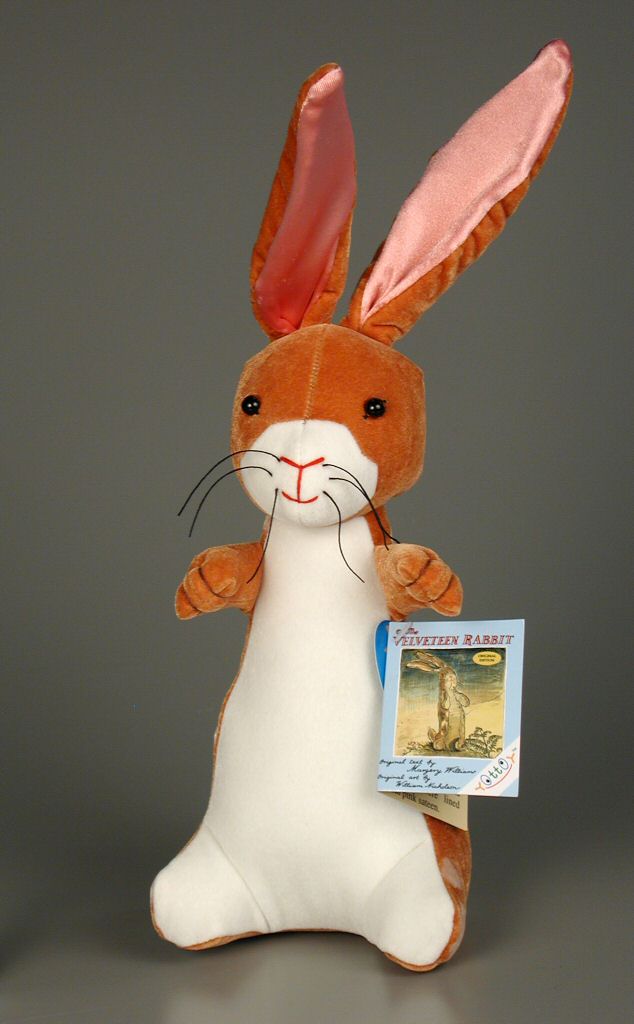 Rabbits play key roles in several children's literature classics, too. The soothing bedtime ritual that the little bunny goes through in Goodnight Moon has set the standard for generations of sleepy kids. And it's hard to top the persistent maternal love expressed in the story of The Runaway Bunny. Sentimental adults (like me) may find themselves moved to tears by the story of The Velveteen Rabbit, though I think this well-loved stuffed animal actually looks more like the title character than the recent licensed products do.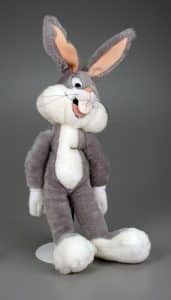 Growing up, I never read the original stories about Uncle Wiggily Longears that first ran in the Newark (New Jersey) News between 1910 and 1946, but I certainly enjoyed rounds of the Uncle Wiggily board game. But my favorite rabbit stands as none other than that rascally Bugs Bunny. As a less-than-assertive kid, I admired Bugs' endless smarts that let him triumph over every challenge and outwit Elmer Fudd, Daffy Duck, and Yosemite Sam. Why he could even beat Porky Pig at checkers or dress up to pass as the Statue of Liberty. I only hope that I can prove as clever when it comes time to fence off the tender perennials in my garden beds from the real rabbits who hope to turn them into dinner!