Imagine the Oscars for toy and game inventors—with a glamorous gourmet meal. That provides a good picture of the Chicago Toy and Game Group's annual Toy and Game Inventor Expo (TAGIE) awards presentation dinner in November. The Strong is a co-sponsor, along with many other significant contributors, of the event which coincides with the Chicago Toy and Game Fair and Toy and Game Inventor Exposition, where new and established toy inventors demonstrate their creations. Outside of New York's annual Toy Fair, it is the largest toy industry event in America.
But a trip to Chicago isn't the only way to appreciate the ingenuity and accomplishments celebrated by the TAGIE awards. Each year, The Strong's National Museum of Play honors the winners with a display that offers museum guests the opportunity to see many of the newest and best toys and games. This year all the winning toy inventors kindly donated examples of their creation for the display. Some also donated or lent actual prototype designs of their toys.
And the Winners Are …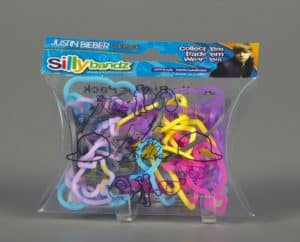 The 2010 Excellence in Toy Design award went to Robert Croak, President of BCP Imports, LLC/Sillybandz. You can tell from his job title what toy his firm created! Robert's genius idea for repurposing silicone bands as children's fashion accessories is now legend.
Los Angeles-based Mary Jo Reutter received the Excellence in Game Design award. Her recent designs include Disney Princess Friends Forever board game, Laundry Jumble game, and Sumo Ham Slam. Visit the museum to see the prototype for Mary Jo's remarkable and humorous Sumo Ham Slam—a dexterity game involving Sumo wrestling hamsters. The more sushi they consume the fatter (and stronger) they become!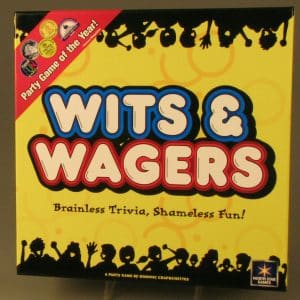 The Rising Star of the Year award went to Dominic Crapuchettes, founder and co-president of North Star Games. Dominic grew up playing family games three evenings a week, and he says he always wanted to be a game designer. North Star's Wits and Wagers—a trivia game—has won more game awards than any other party game in history.
The Young Inventor of the Year award recognizes that creative entrepreneurs aren't limited by age. This year, Kate Daniels won for her teen games Camp Talk and Buddy Talk. Kate drew inspiration from Beth Daniels, mom, who produces similar conversational games such as Family Talk and Grandparent Talk for their family firm, Around the Table Games.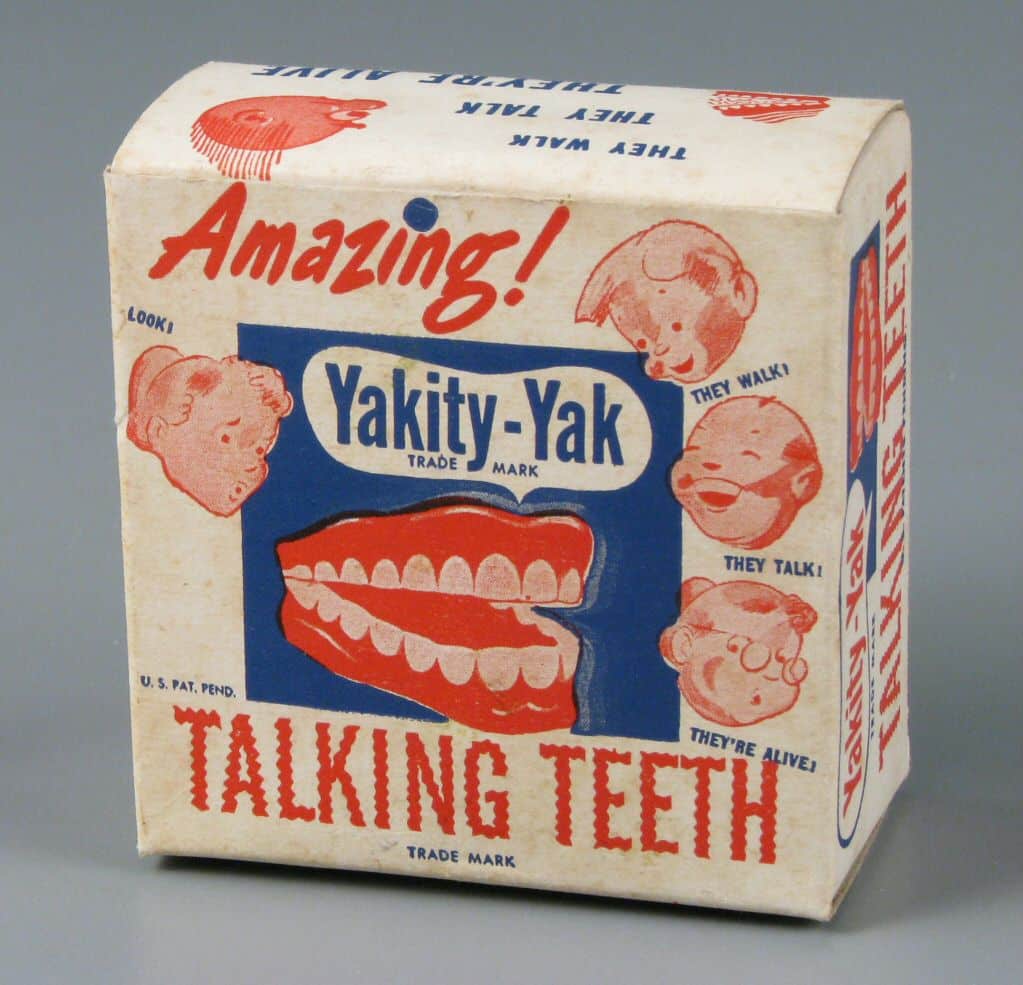 Eddy Goldfarb received the TAGIE Lifetime Achievement award. Though he's best known as the inventor of Yakity-Yak Talking Teeth, Eddy has also designed hundreds of famous toys and games over the years, including Ker-Plunk, Shark Attack, and the LEGO Creator board game.
Several special awards were presented as part of the 2010 festivities. The Jim Henson Company received an Excellence in Character Creation award, which was accepted by Lisa Henson, chief executive officer and the late Jim Henson's daughter. Additionally, a special Humanitarian award went to siblings Alan G. Hassenfeld and Ellen Hassenfeld Block. And finally, a posthumous award went to George Lerner, designer of the enduring classic and The Strong's National Toy Hall of Fame inductee, Mr. Potato Head.
So please join me in an enthusiastic round of applause for these creative game and toy inventors. It may only be March, but I'm already looking forward to this coming November when it will be time again for the TAGIE awards to celebrate the talented people who make so much impact on the world of play.