Is there a box of chocolates in your Valentine's Day plans? If you're going to give (or are expecting to receive) candy as a token of love, you're part of a romantic tradition that began more than a century ago. In the 1890s, candy makers finally glommed onto Valentine's Day as an occasion to promote their products, even though they'd already managed to integrate confectionery into other holidays, such as Christmas and Easter. Since that time, we've definitely taken their marketing message to heart. According to the U.S. Census Bureau, Americans' average candy consumption totals almost 25 pounds per year, and a significant portion of those goodies are enjoyed around Valentine's Day.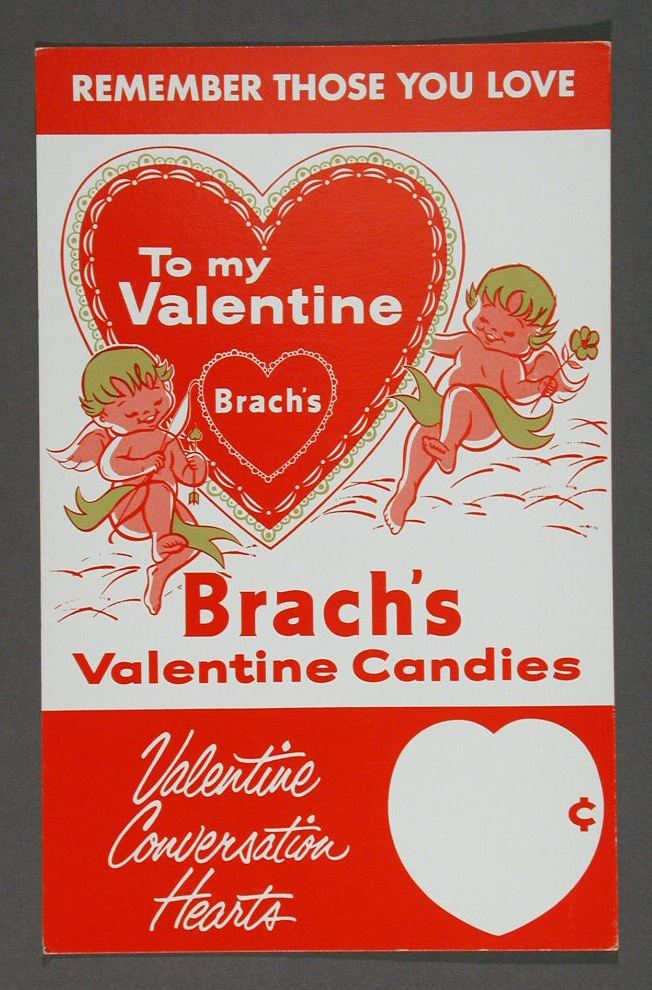 Initially, though, candy makers had their work cut out for them. Valentine cards were the established tradition, so candy needed to be positioned as a suitably romantic gift. One way was to play up candy in valentine shapes, especially hearts. The New England Confectionery Company (better known today as NECCO) had been producing printed messages on sugar lozenges for years and even turned out candy sayings on goodies shaped like baseballs, horseshoes, and watches. But it took them until 1902 to introduce Sweetheart Conversation Hearts. Through the years, the cardiac-inspired concept has been adopted (stolen?) by other manufacturers, as can be seen in this Brach's ad from Strong National Museum of Play's collection.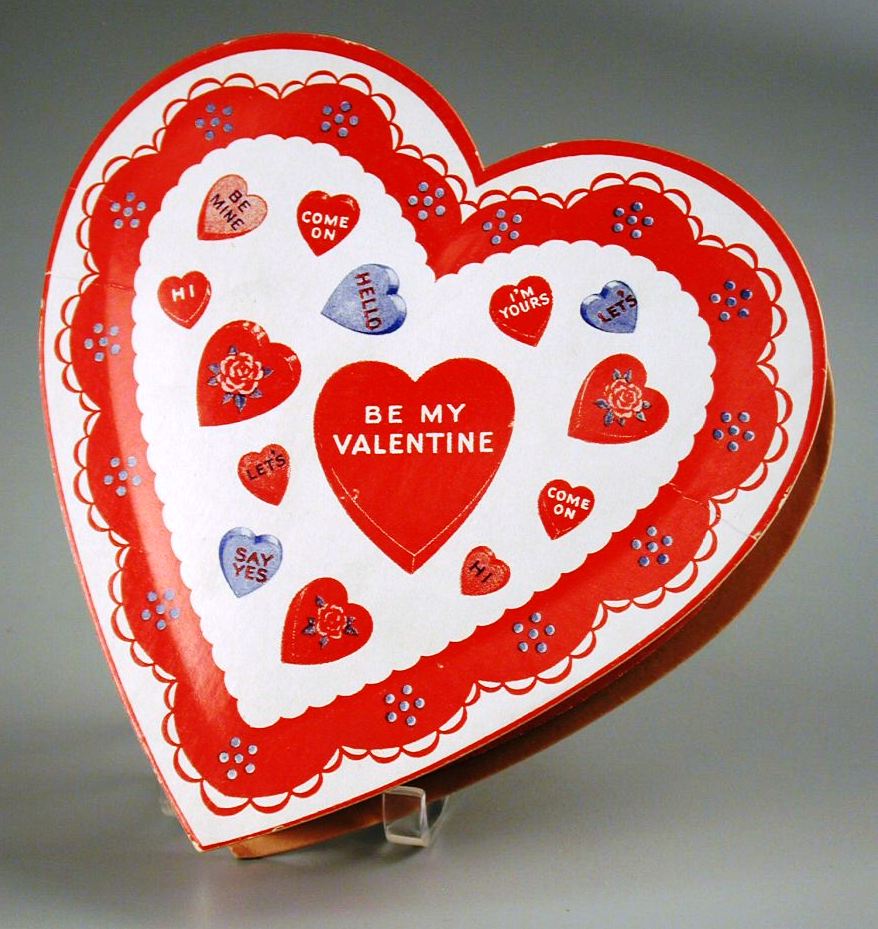 Candy for Valentine's Day often came in a box that conveyed a clear message of love, and might even have eliminated the need for a valentine card. Conversation hearts themselves became such a part of Valentine's Day that they even turned up on the lid of this 1970s heart-shaped chocolate box with its central request, "Be My Valentine." And though this box is sweet, undoubtedly the most impressive valentine candy box the museum owns is an enormous heart, covered with red satin, ruffles,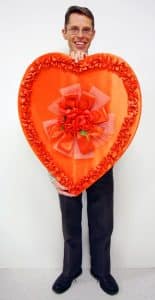 ribbon, and lace. If you've ever worn your heart on your sleeve, you'll notice that this box goes further and could almost serve as full-body armor (if you have any doubts about how the object of your affections will respond to the gift.) If bigger is better, then this chocolate box has to be just about the best. It was the grand prize in a sweepstakes at a Rochester pharmacy in the 1960s. The winner donated the box to the museum in 1998. Sadly, the candy was long gone by that time. Still, just holding the box made my heart beat faster. Was it love or just a craving for chocolate? You be the judge.