The CHEGheads have found and acquired a rare and unique Nintendo World Championships 1990 gray cartridge!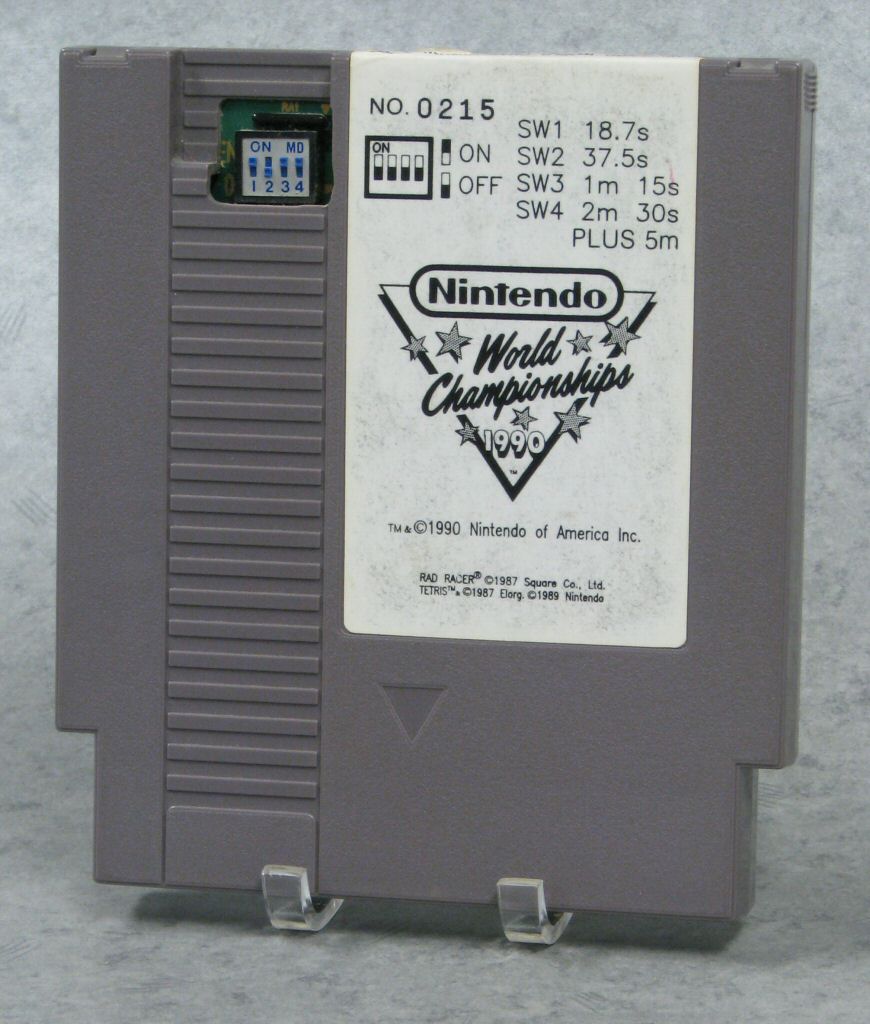 Collectors, in general, love that which is rare. Sports memorabilia aficionados covet the T206 Honus Wagner baseball card, comic book fanatics seek out Superman's first appearance in Action Comics #1, and stamp collectors covet a chance to lay their eyes on an Inverted Jenny. Few collectors witness, much less acquire, such uncommon gems.
Those of us who prize electronic games have our treasured pieces as well. Classic arcade collectors, for instance, search out working copies of the first coin-operated game, Computer Space (1971), like the one (pictured below) that resides in the NCHEG Game Lab. A game that is both historically significant and limited in number (less than 1,500 were produced), Computer Space always finds itself atop arcade video game lists on gamer Web sites and in collector's guides. Like Computer Space, Nintendo World Championships 1990 cartridge perennially tops the lists too. That's why I'm particularly excited that NCHEG acquired this game cartridge to share with researchers and guests alike.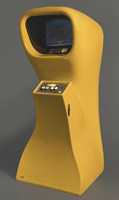 How is it that this cartridge came to be coveted by game enthusiasts, including yours truly? In 1990, Nintendo sponsored a gamer competition that toured 30 U.S. cities. The specially designed gray cartridges, which combined a triathlon of play with Super Mario Bros, Rad Racer, and Tetris, were produced for, and used in, this tournament.
Players in each of three age groups (11 and under, 12-17, and 18 and over) tested their gaming prowess in a six-minute sprint to score as many points as possible against other contestants. Finalists in each age bracket at every venue received prizes, including a copy of the gray Nintendo World Championships 1990 cartridge.
Only 90 such cartridges are extant, and so both their rarity and their unique provenance make them highly desirable. These Nintendo World Championships 1990 grays and 26 venerated golds (awarded through a contest in Nintendo Power magazine) are often referred to as the "Holy Grails" of video game collecting.
Until our unique gray appears in a major new exhibit—eGameRevolution—opening here in the fall, I will guard the piece with all of my might. Unless, of course, my fellow CHEGheads convince me to fire up a Nintendo Entertainment System to see who among us is the champ.