The signs are everywhere: YARD SALE, GARAGE SALE, ESTATE SALE, MOVING SALE. Like the sirens of Greek mythology, their sweet song proves irresistible. My sister and I spend many a weekend chasing down sales—a favorite leisure activity. I don't consider myself a collector but a treasure hunter caught by the whimsical item that seizes my attention, making an almost instantaneous connection for reasons both known and unknown. I enjoy the hunt and am equally pleased to find something for my brother or sister, both collectors with specific interests. My brother refers to me as the "truffle pig."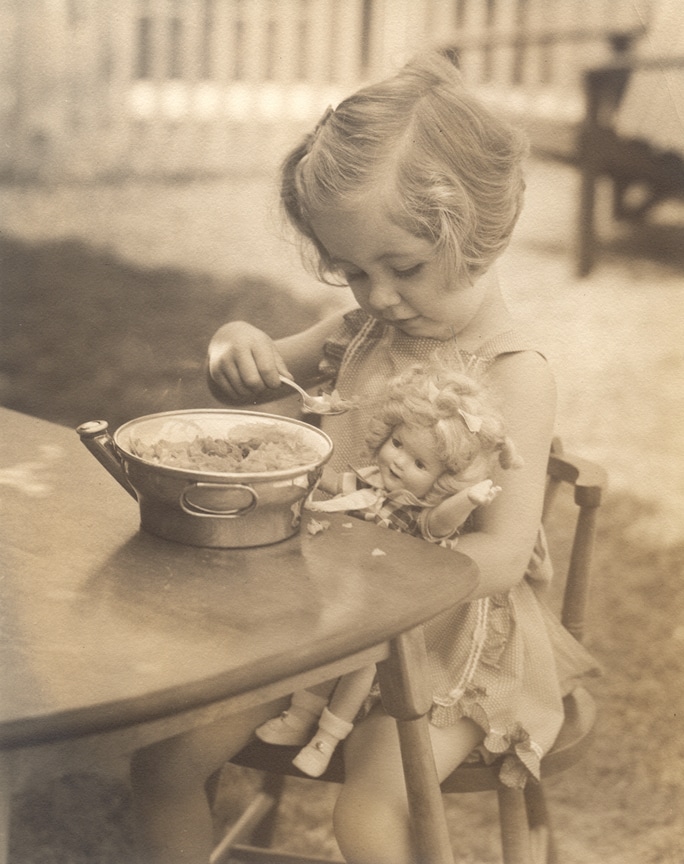 My sister Mary collects dolls and doll accessories. Her first love is for the dolls of the 1950s that she grew up with (although she can be seduced by the lure of other dolls). If she doesn't see dolls in the blend of objects offered, she will occasionally ask sellers if they have any dolls to offer, especially dolls from their childhoods. While she rarely finds a doll in mint condition, Mary is equally happy to encounter a much-loved doll with a story. And unexpected rewards crop up. A year ago, she gave her name and number to a woman who had a doll she was considering selling. Not hearing back from her, Mary assumed the owner had decided to keep the doll. Recently, however, Mary received a phone call asking if she was still interested and, if so, could the owner bring the doll to her? The next day, the doll arrived with her box of clothes and her story. The doll, a Madame Alexander Jeannie Walker from the early 1940s, was a favorite childhood companion and she came with both original and handmade clothes. The owner had overcome her reluctance to sell and was pleased to have found a good home where the doll would continue to be cherished. These are the items that make collectors of us all, the ones that have an intimate connection. It can be a doll or a baseball card. It can be anything.
At The Strong, we understand the significance that toys such as dolls can hold. In 1987, Dorothy K. Washburn directed a Doll Oral History Project at the museum. She interviewed mothers and daughters who played with dolls between 1900 and 1940. Washburn conducted her interviews in front of display cases showing dolls from the different decades.  The participants were encouraged to bring their own dolls and photographs of themselves with their dolls. The interviews evoked vivid memories of play and provided a personal context for the dolls that elevated their value beyond the basic data of maker, year, and material.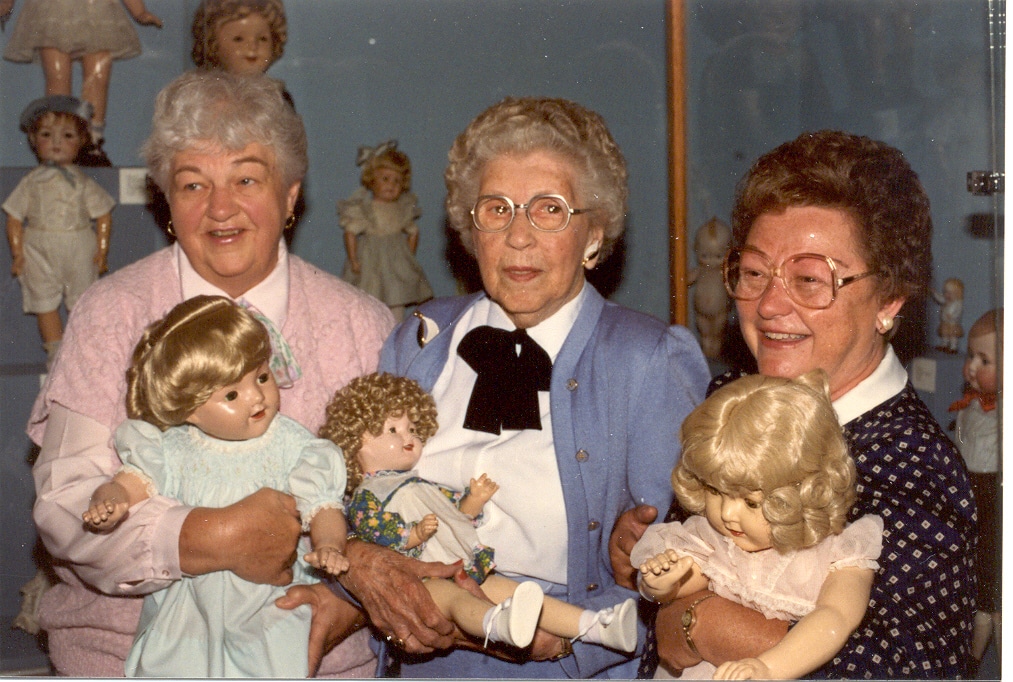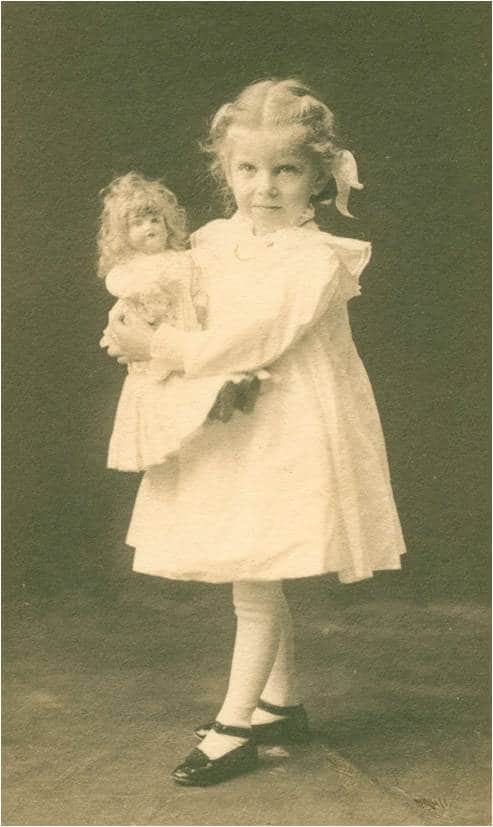 The museum's founder, Margaret Woodbury Strong, certainly knew the emotional power of dolls. At age five, Margaret had her hair cut to make a wig for Mabel, her favorite doll. Few of us would go on to collect over 27,000 dolls as Margaret did, but her motive may be better understood through the dedication Genevieve Angione wrote in her book All Dolls are Collectible: "This book is dedicated to my good friend, Margaret Strong, whose legacy to doll collectors is contained in The Margaret Woodbury Strong Museum… Because she was a tremendously wealthy woman, one would suppose that only the world's rarest dolls would grace such a collection, but not so. 'Little girls did not look at the marks on the backs of doll heads,' she protested when anyone criticized the addition of very ordinary dolls. 'There were dolls under every Christmas tree in America and little girls loved all of them. Just look at the condition some of the poor things are in now from too much loving.' 'But all dolls are collectible,' she insisted. 'Why don't you write another book and prove it?' We were planning to do just that. So, for you, and for Margaret, this book has been written."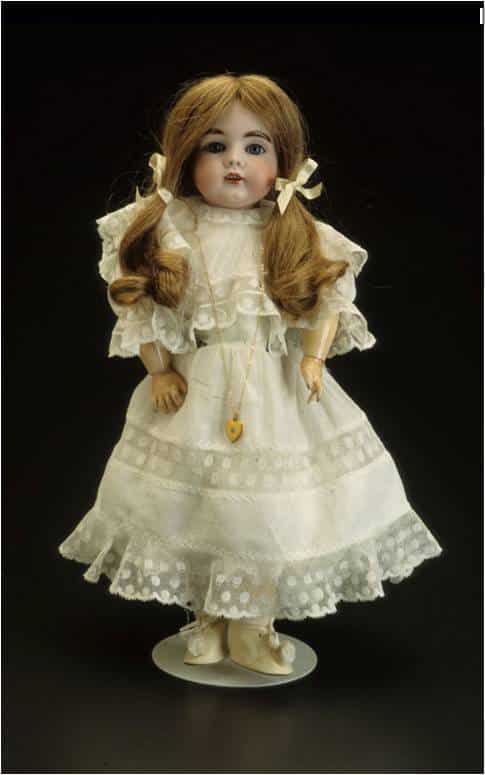 Today you can visit Mabel and her family of dolls at The Strong's National Museum of Play, where you will find her wearing a heart shaped pendant necklace (inscribed on the back "MW" for Margaret Woodbury). Doll-lovers can also explore The Strong's online collection of dolls, many of which were in Margaret's original collection.