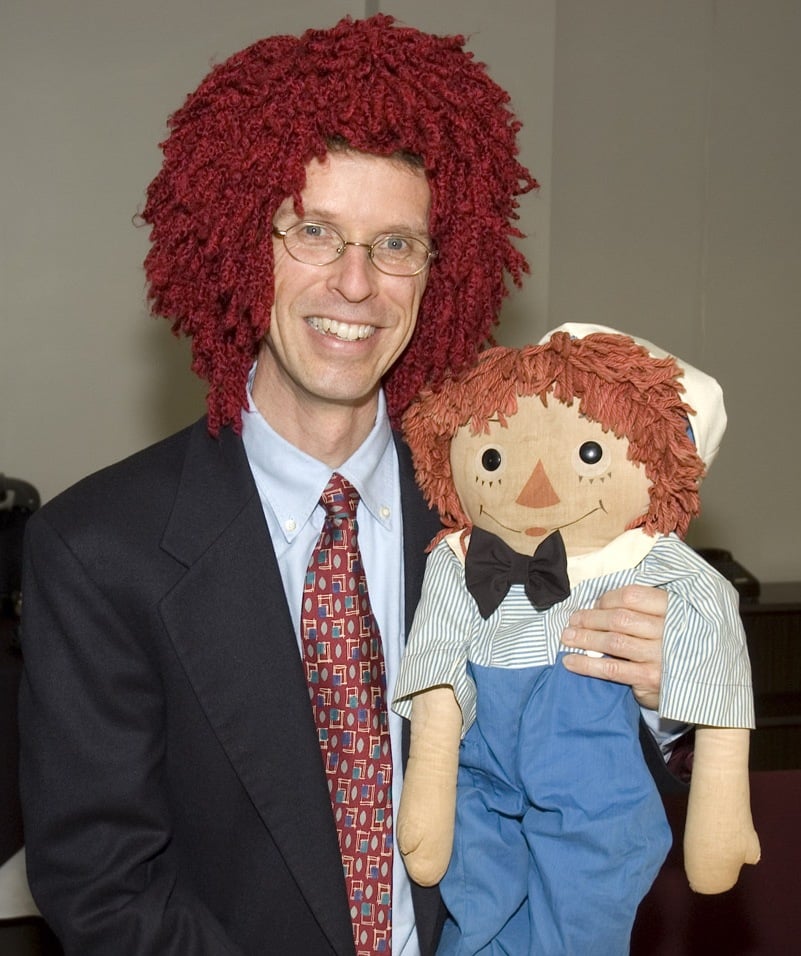 It was a sunny August day when the Strong curators rolled into the little town of Arcola, Illinois. Dominated by its towering grain elevator and surrounded by endless fields of corn and soy beans, Arcola is the birthplace of Johnny Gruelle, the artist and author best known for creating Raggedy Ann & Raggedy Andy. Our destination? The Raggedy Ann & Andy Museum, of course.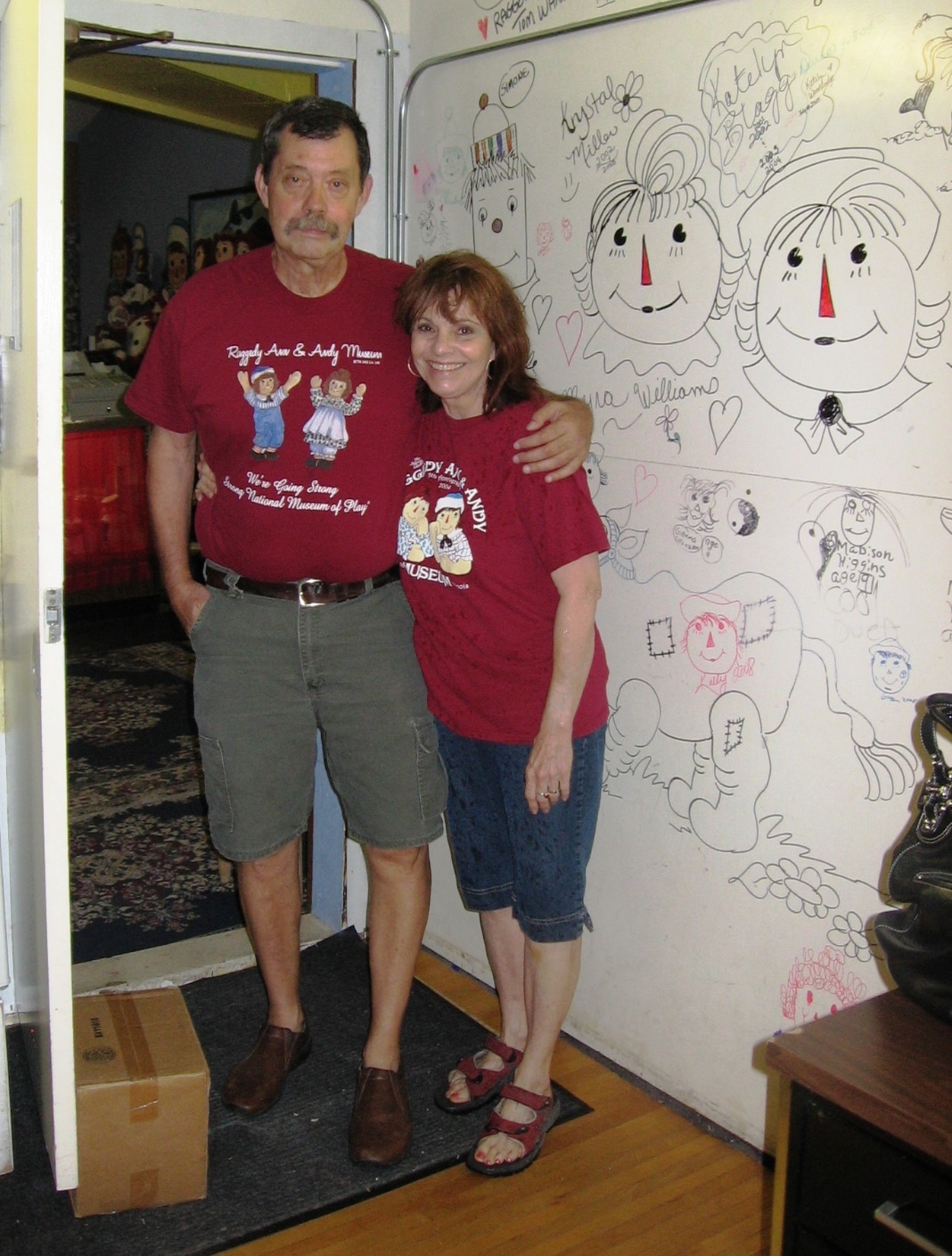 Founded a decade ago by Johnny Gruelle's granddaughter Joni and her husband, Tom Wannamaker, the Raggedy Ann & Andy Museum shares the history and heritage of the beloved rag dolls with a worldwide audience. I first met Joni and Tom in 2007 at the time of Raggedy Andy's induction into the National Toy Hall of Fame. Joni and Tom immediately fell in love with the museum and agreed to donate Gruelle family papers and artwork to the museum's Brian Sutton-Smith Library and Archives of Play. After deciding to close the Raggedy Ann & Andy Museum at the end of 2009, Joni and Tom generously offered Strong the opportunity to select whatever we'd like from their museum's wonderful collection.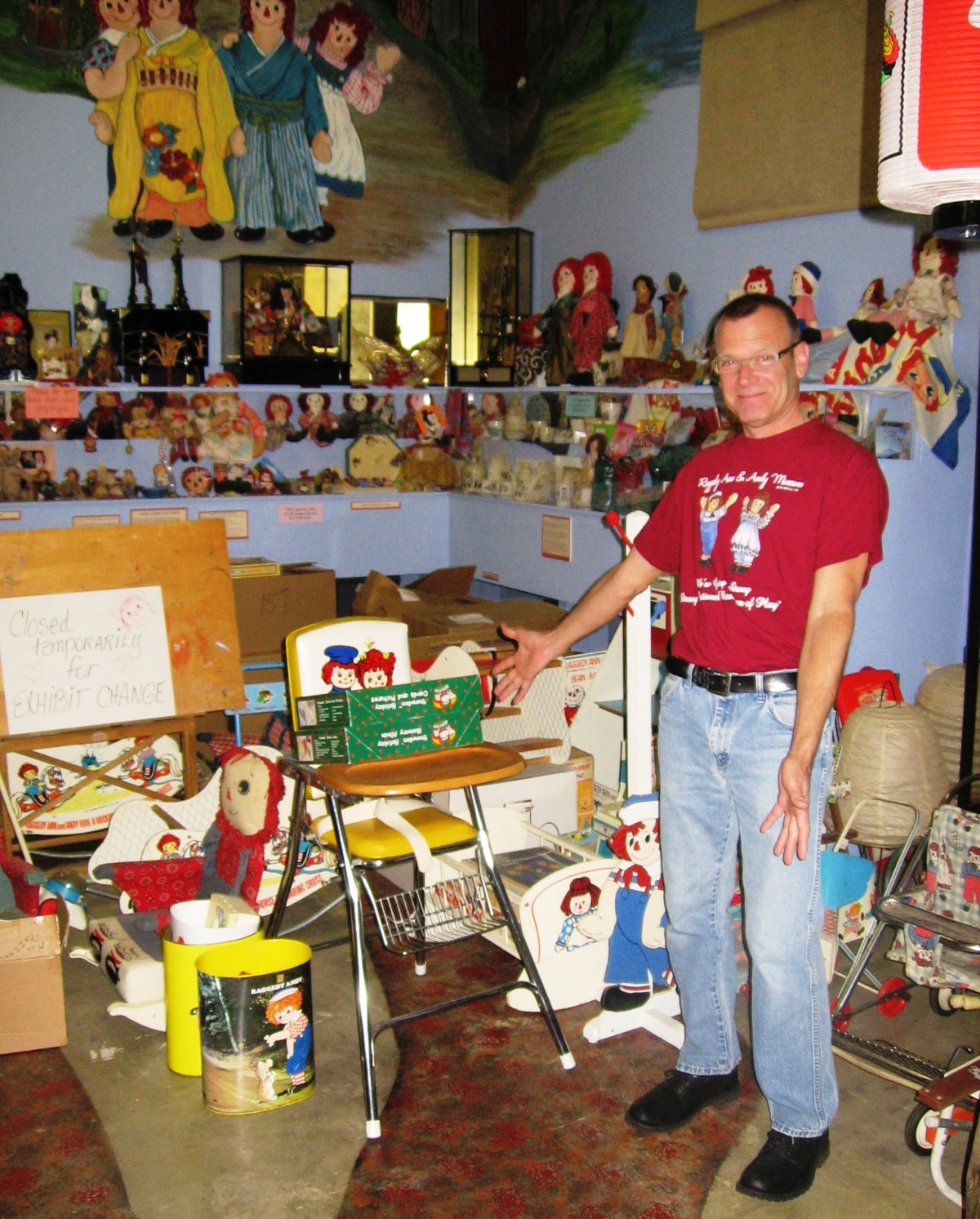 So there we were with our twenty-four-foot truck, a lot of packing materials, and an interest in representing the full range of Raggedy Ann & Andy's history. And boy was there ever a lot to choose from! Everybody knows about Raggedy Ann & Andy cloth dolls, but we weren't entirely prepared for everything else: board games, puzzles, finger puppets, Halloween costumes, sweatshirts, LP records, wristwatches, electric toothbrushes, planters, cookie jars, rocking chairs, Christmas ornaments, and craft creations—all bearing the smiling images of Ann & Andy.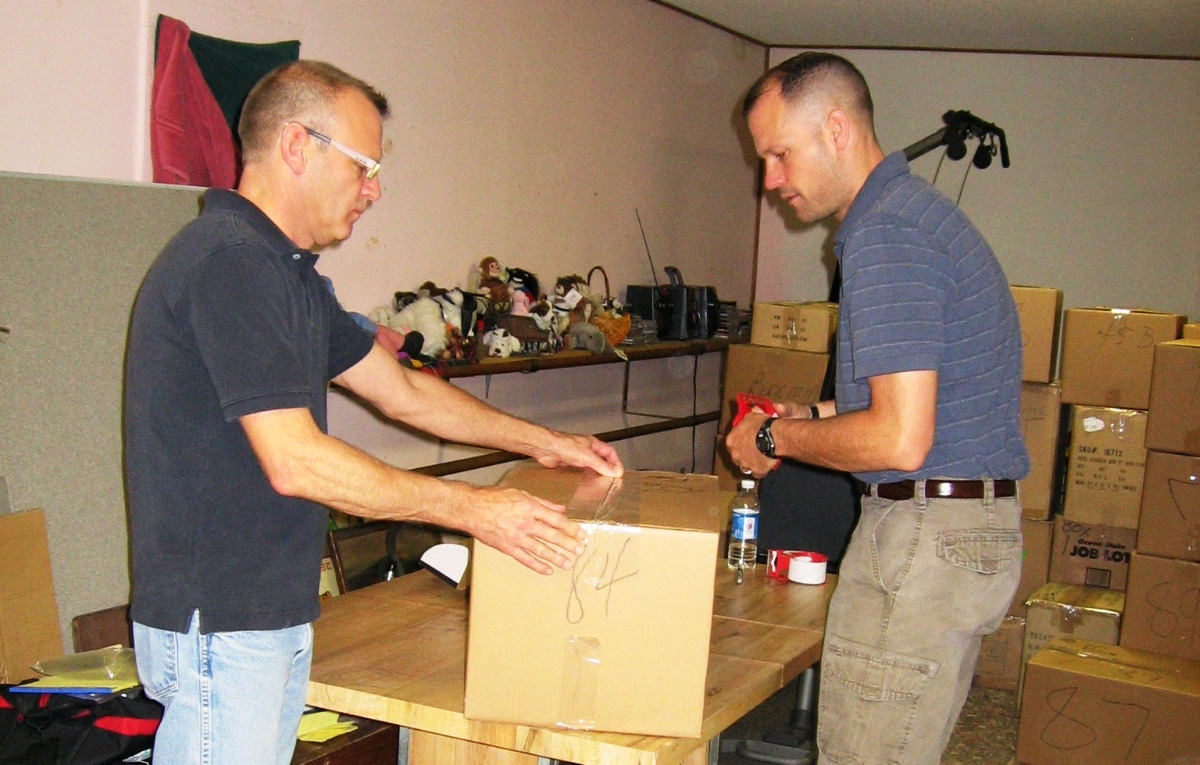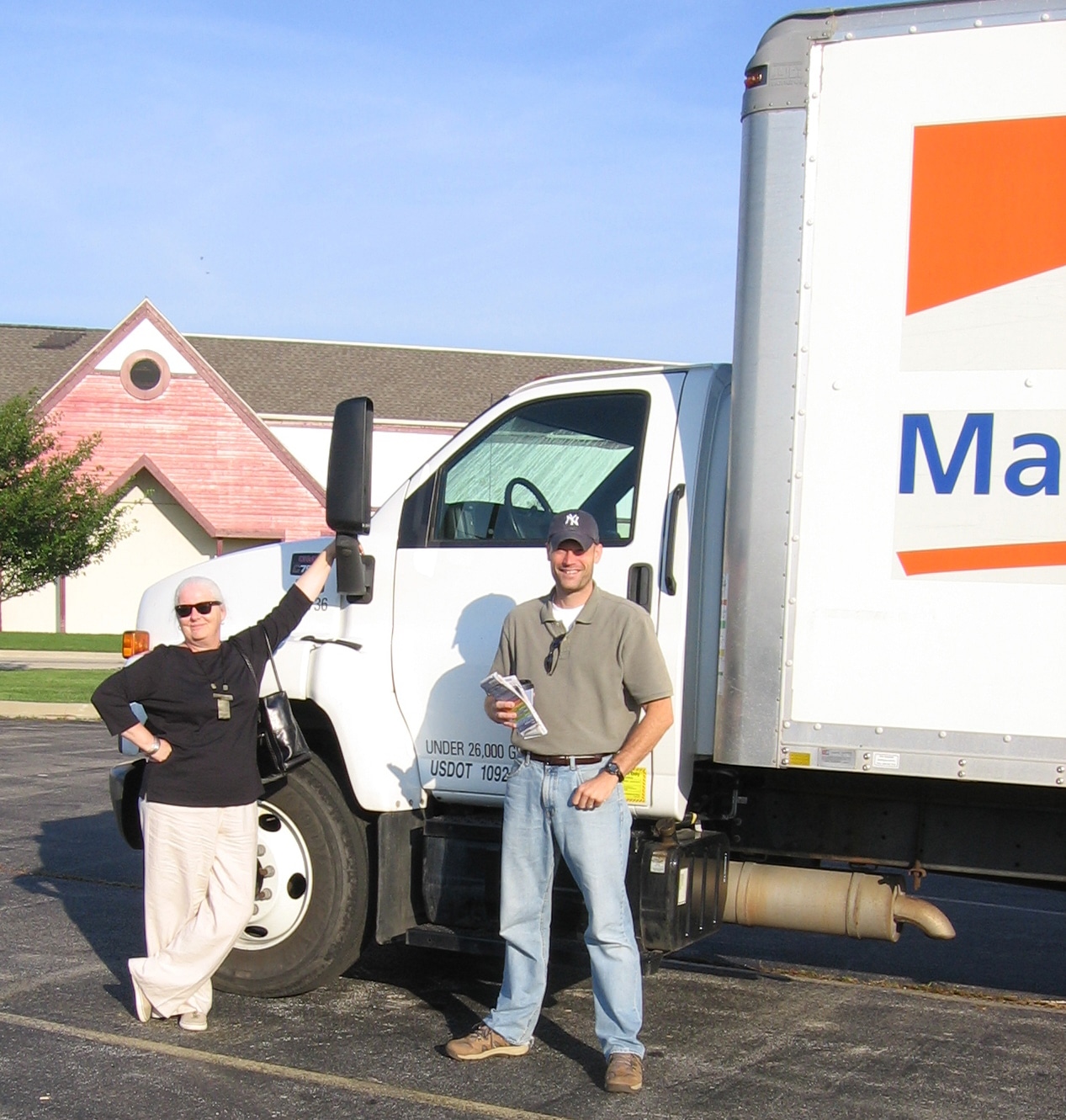 Two days of hard work later, the boxes and bins of carefully packed artifacts were safely loaded aboard our truck, and we headed back to Rochester. For the Wannamakers, I think it was a little like seeing your children leave home: you feel sad and proud and happy, all at the same time. And we feel incredibly honored that they've entrusted hundreds of Raggedy Ann & Andy items to Strong National Museum of Play so that we can carry on telling the story of Johnny Gruelle and his classic creations to new generations of the mop-topped duo's fans when they visit Strong.