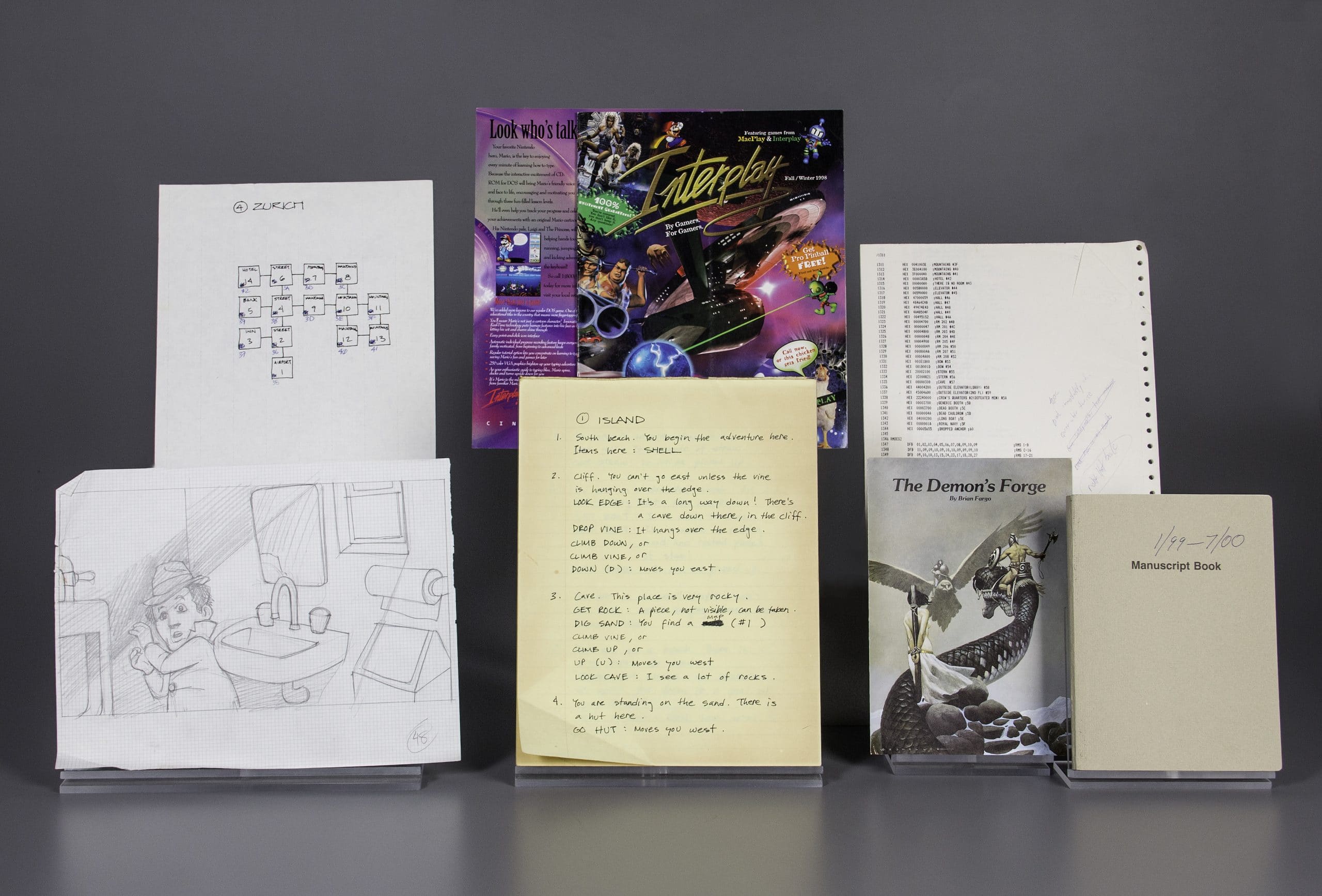 The Strong launched the International Center for the History of Electronic Games (ICHEG) in 2009 because we believed video games were too popular, too creative, and too influential for their history to be lost. Since then, many key industry leaders have aided our preservation efforts by donating to The Strong personal materials that document their careers and contributions to the industry. I'm pleased that Brian Fargo, a long-time leader in game design, is the latest to do so and that The Strong is now home to the Brian Fargo Papers, 1983–2012.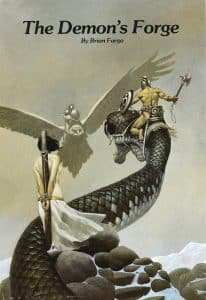 Fargo's donation includes materials that document how he built his company, Interplay, into a leader in the video game business. After creating his first published game, Demon's Forge, and beginning his design career at the Boone Corporation, Brian founded Interplay. The company's first big breakthrough came in 1984, when Activision published Interplay's Mindshadow, a 1984 interactive-fiction game in which the player awakens on a deserted beach not knowing who he is or how he got there and must figure out his personal life story and identity. The materials in Fargo's donation include initial drawings for the game, design notes, computer code, game maps, and documents that detail how the designers created the game's innovative tutorial (which offered players a guide to how to play graphical adventure games).
The collection similarly provides documentation of how the company created dozens of other games, including The Bard's Tale (1984). Designed by Interplay and published by Electronic Arts, The Bard's Tale set a new standard of graphics and audio for computer role-playing games and sold more than 400,000 copies. Numerous sequels followed, and the development and play-testing documents in this collection reveal how Fargo led his team's efforts to build on the game's success by porting the game to different computer systems and developing successful sequels.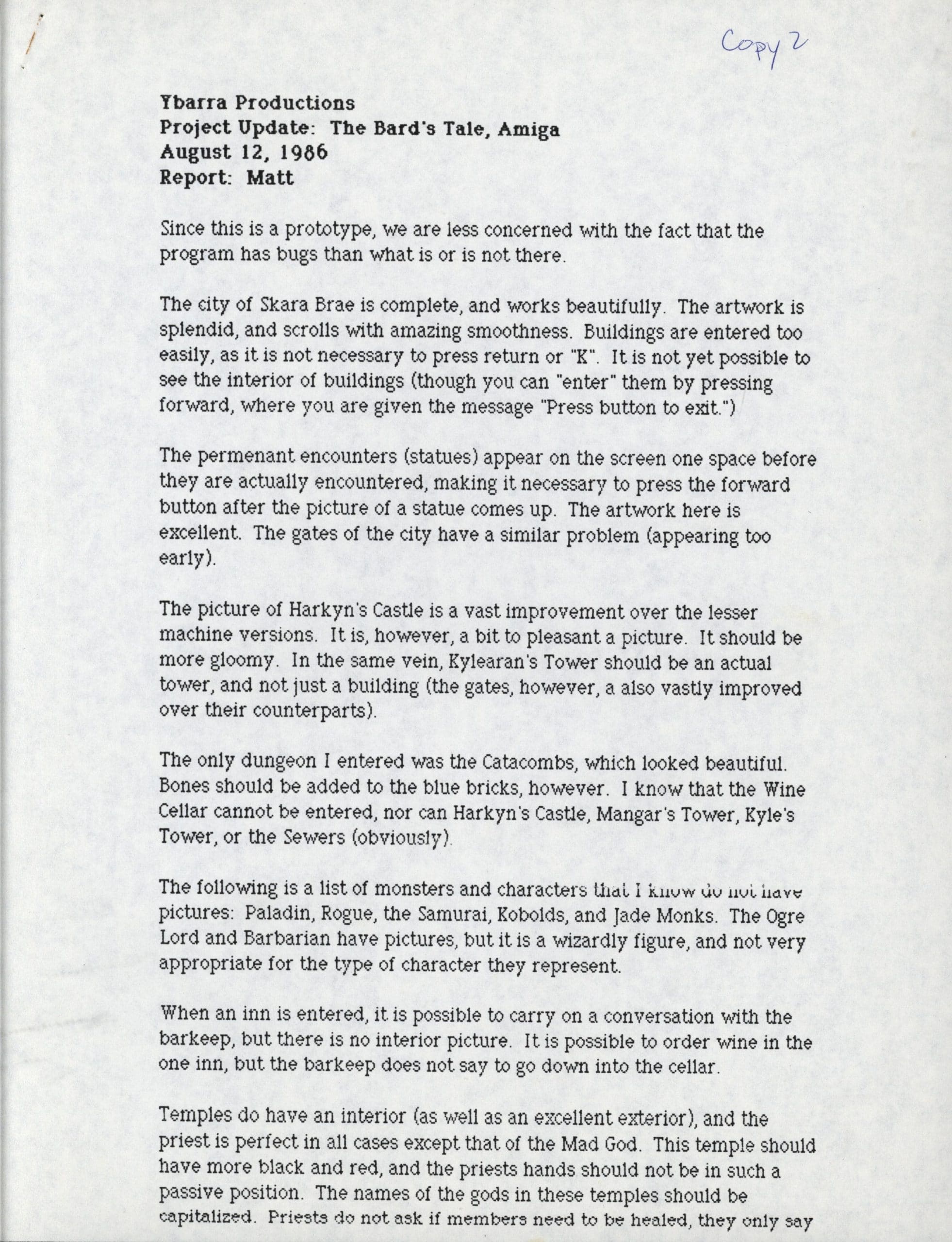 Scholars will find useful not only the hundreds of pages of documents that detail Fargo's work on Interplay's games, but also the materials that show how Brian led the company in a changing industry. His daily calendars and planners supply a record of whom he met with and what projects he worked on. Company marketing materials, press clippings, and financial reports provide insight into how Interplay functioned, and correspondence with outside developers and companies illustrate how the company developed as the industry changed and evolved over the course of two decades.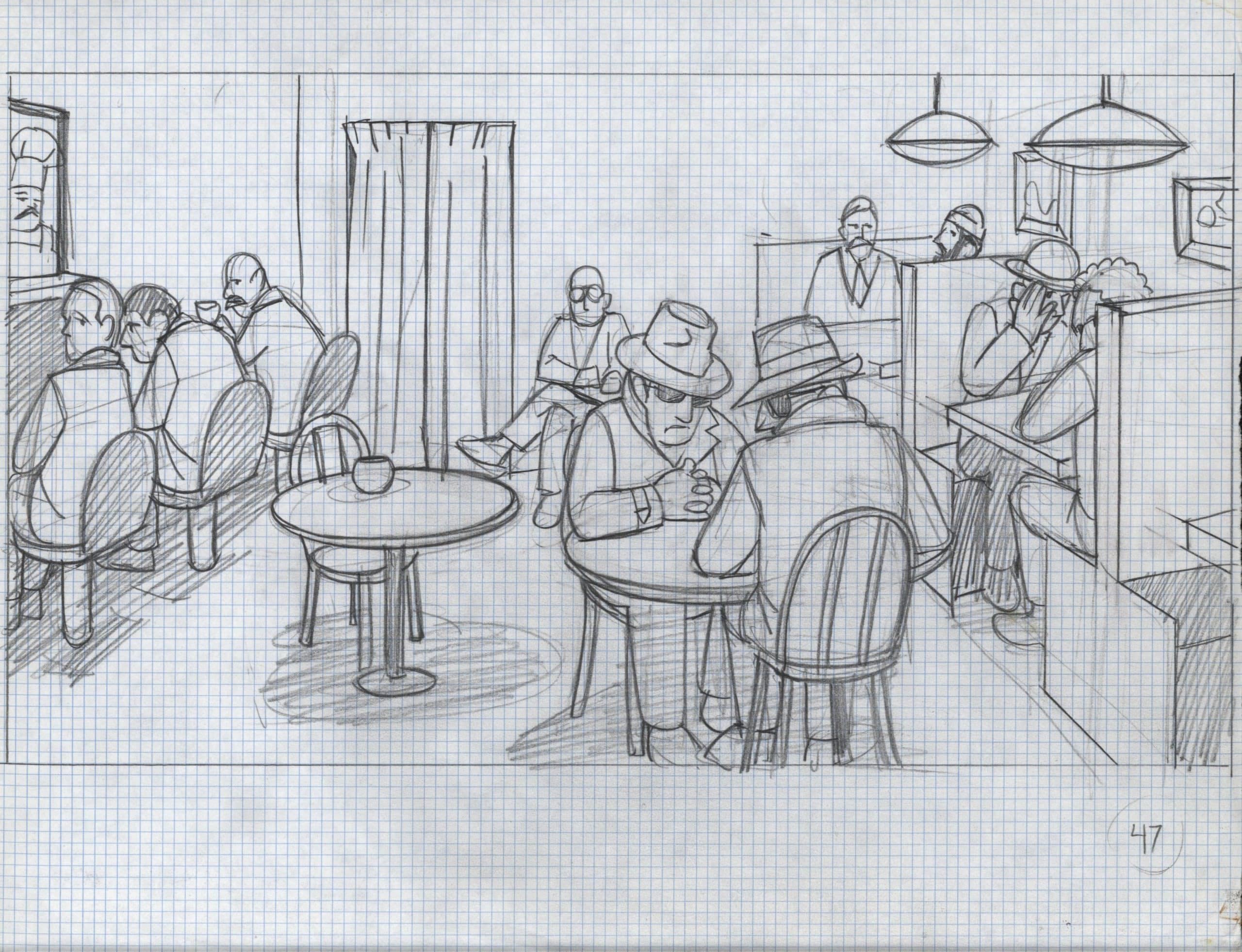 The collection's breadth and depth represents an invaluable asset to researchers investigating Fargo's career, the impact of Interplay on computer gaming, and the ways the industry developed during the 1980s and 1990s. Given Fargo's decades of leadership, including his role today as leader of the game development company inXile, this donation is an important contribution to The Strong's efforts to preserve the history of video games.
By Jon-Paul Dyson, Director, International Center for the History of Electronic Games and Vice President for Exhibits