Now that Election Day has come and gone, it's time to think about the fun side of politics. Yes, there is a fun side to politics, at least when you look at the dozens of politically-themed games in the collection here at Strong National Museum of Play. Throughout American history, games of all sorts have often reflected current politics and events on the national scene.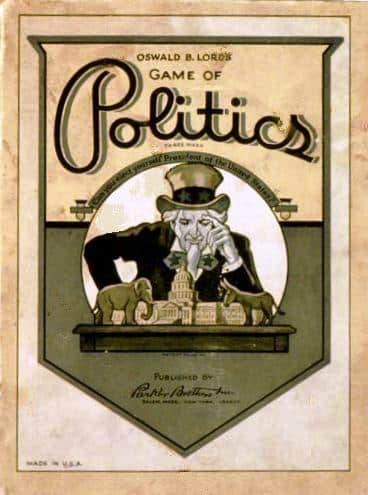 Beginning with mass-produced games in the late 19th century, card games and board games appeared that take patriotism and the presidency as their topics. Some taught facts about history while others were merely entertaining. Others were−and still are−funny. A rare and beautiful printed cloth "pin the tail" game, dated 1890, shows the G.O.P. elephant, upon which players pin bags of peanuts instead of traditional tails. It's "Pin the Peanuts on the Pachyderm!"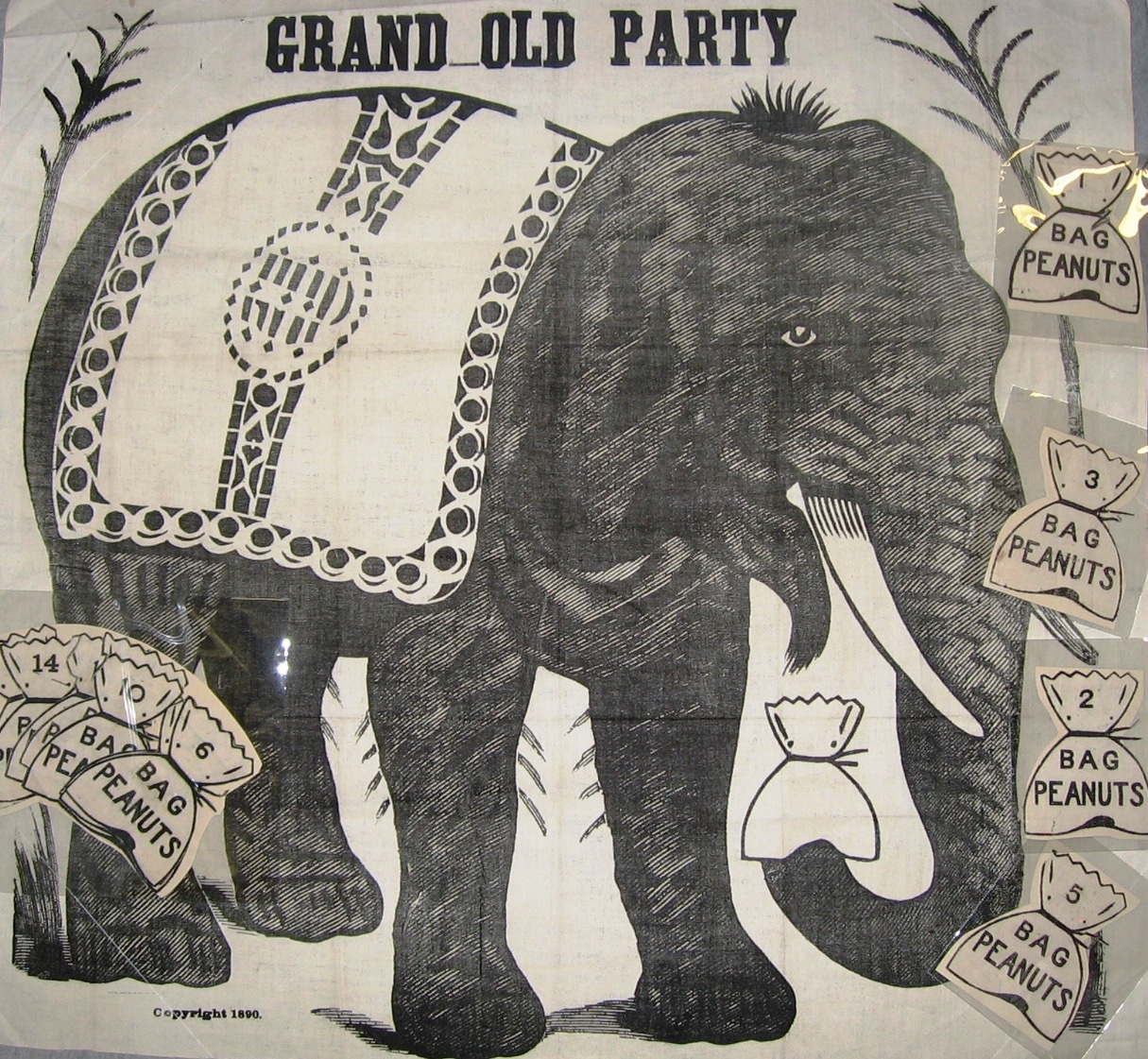 In the 20th century, games continued to be humorous. This incredibly wacky Nixon ring toss game appeared in 1968, printed on very thin plywood so it could be punched out and assembled. Think Nixon's nose would make an easy target?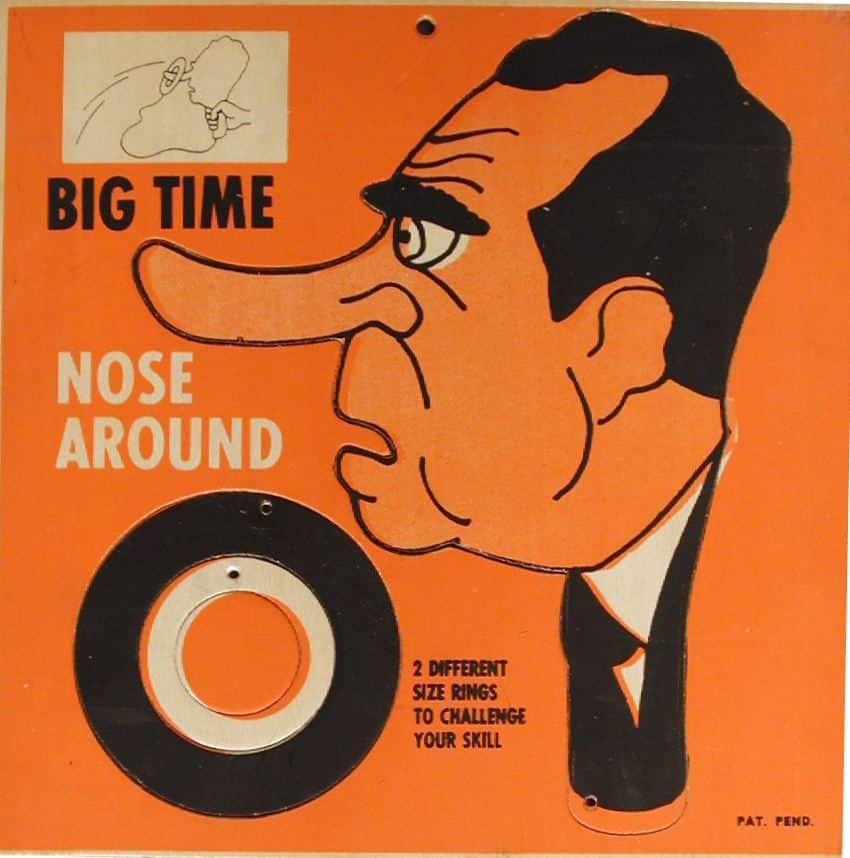 A more serious game, Glasnost, appeared in 1989 and advertised itself as "The game of Soviet-American peace and diplomacy." More and more, contemporary games began to reflect very specific events and people in the political sphere.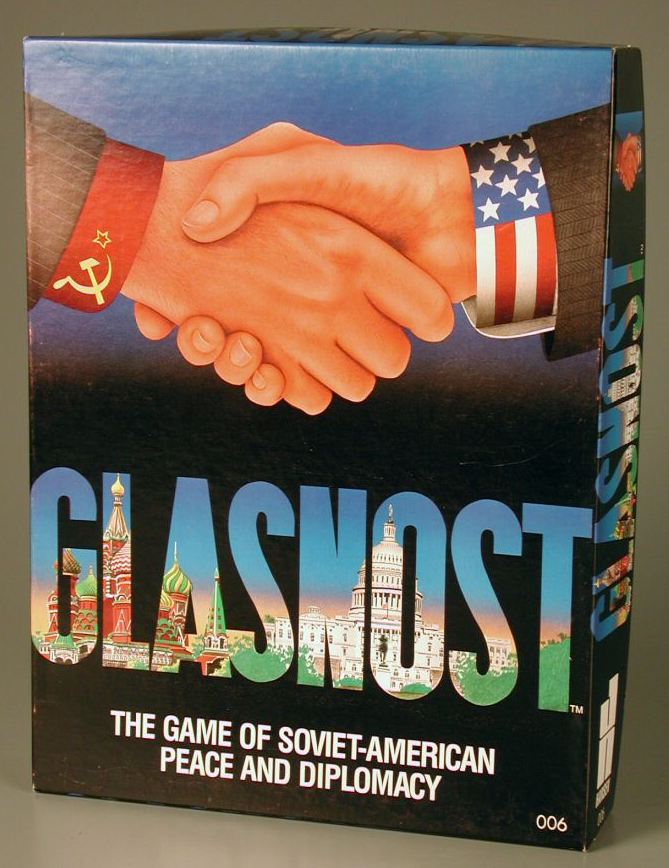 The game Reaganomics of course represented President Reagan's economic policies during the 1980s, and their impact for better or worse. And 1995's Clintonopoly played up President Clinton's damaging connection to the Whitewater real estate controversy.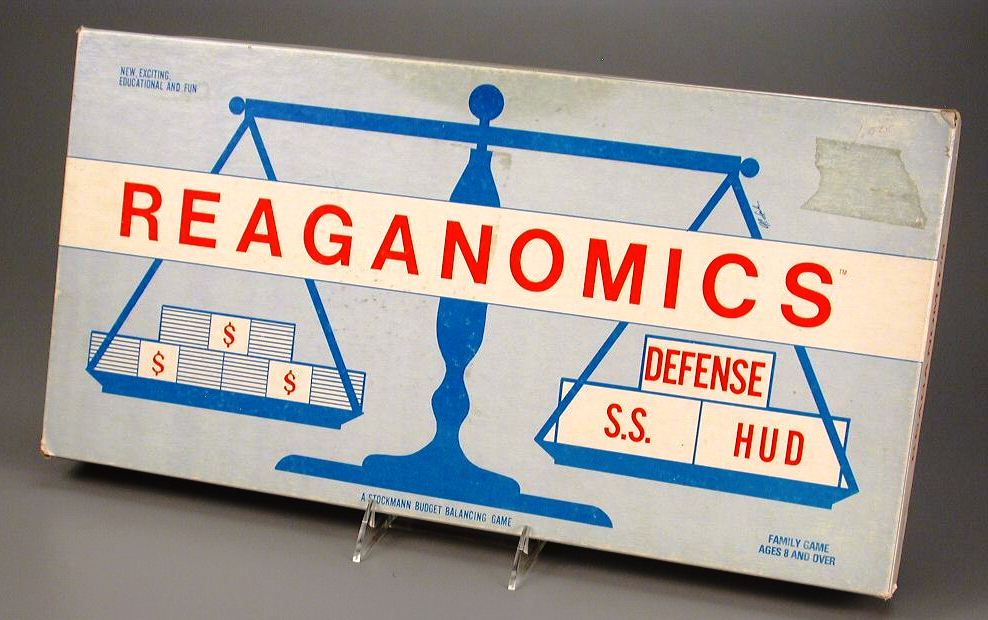 These political games may not be as popular as SCRABBLE and Monopoly, but they offer glimpses into the political climate of their times. Do you have any games that reveal any of your personal traits, public alliances, or political passions?