Anyone who knows me will tell you that I love music. On more than one occasion I've enthusiastically announced to friends, "I love songs!" because my musical enthusiasm encompasses a broad range of forms—scores, jingles, top 40 hits, or even the impromptu songs I compose while driving (a regular occurrence). A recent encounter with Milton Bradley's Name That Tune board game made me consider the many ways in which music contributes to play and our daily lives.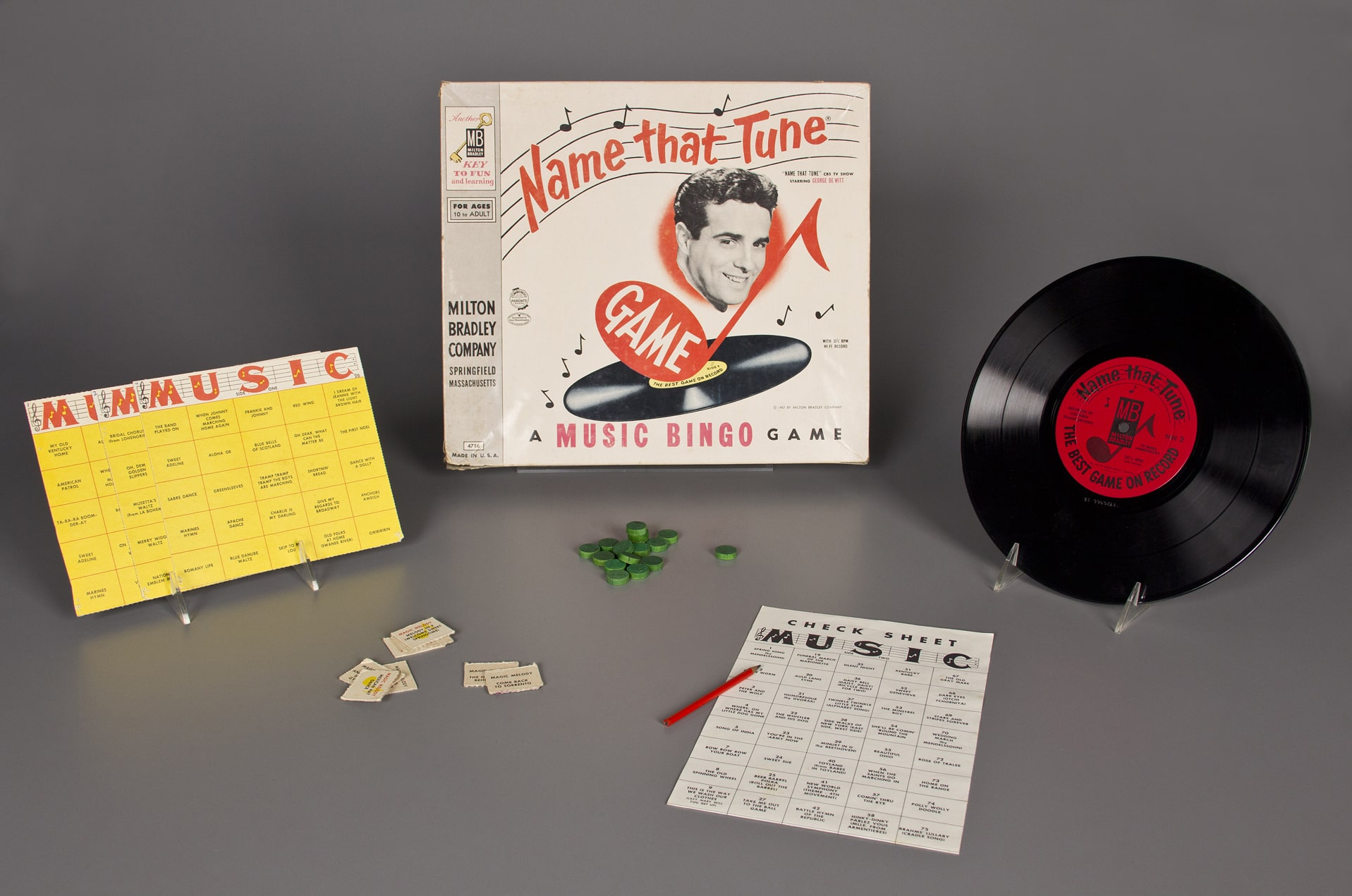 Although musical tastes may vary and entertainment trends change, music remains culturally significant around the world as a means of celebration and self expression. Music also plays a role in learning, as identified by American developmental psychologist Howard Gardner in his eight multiple intelligences. Music is not only something we hear, but a way in which we learn.  For example, most of us learn our alphabet by repeating the letters along with that familiar little tune, ending with "Now I know my ABCs, next time won't you sing with me?" Similarly, Sesame Street has consistently incorporated a variety of musical songs to teach letters, numbers, and other basic concepts to young children, a technique that has proven highly effective as it remains one of the longest-running educational programs of all time.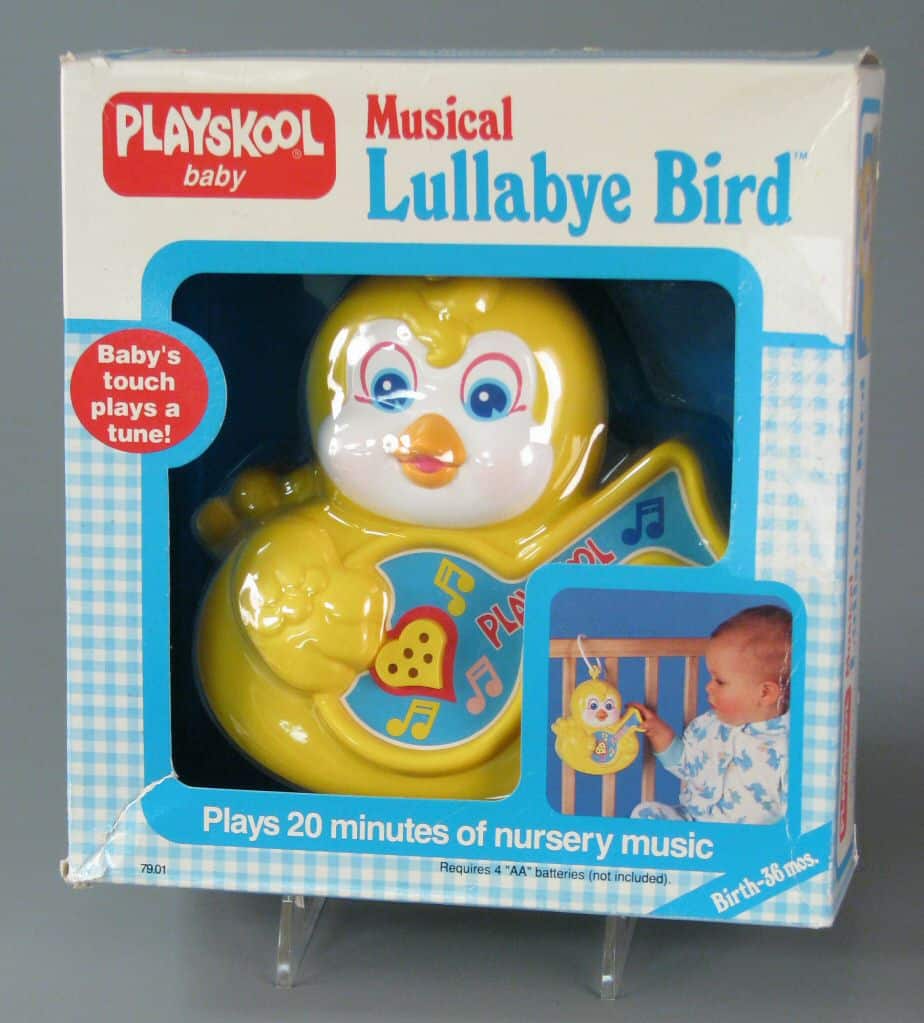 No wonder so many toys and games utilize music in one form or another. Toddler toys use sounds as means of teaching children colors, shapes, and fine tuning motor skills, employing songs and sounds as positive reinforcement when a child accomplishes a task. Playskool's popular Alphie the Electronic Robot toy first appeared on the market in 1978 and offered a technological twist on the learning experience, combining play and sound with a friendly robot that lit up and played joyful little ditties when users answered questions correctly. This clever android remains popular into the 21st century with a variety of booster packs used for teaching various ages and subjects. Alphie's creator, electronics wizard Greg Hyman, has produced a wealth of other playthings all of which incorporate sound and music to create an effective educational experience. An electrical engineer, Hyman devised a "music box" of the sounds and melodies for a television quiz show. Eventually that music box evolved into his first toy, Little Maestro Toy Piano Organ, released in 1977 by Creative Playthings. Other musical toys followed, including See N' Say, Captain Morgan the Electronic Organ, and the Lullabye Bird that gently lulls children to sleep.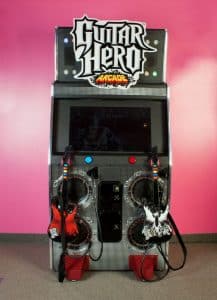 Consider the soundtrack to your own life and the role music plays. What have you learned through music in your daily life? Does it inspire you? Does it help you unwind? Do you enjoy karaoke or a good game of Guitar Hero? Whatever role music has in your life, chances are—no matter your age—if the tune is right, you'll play along.