"I'm running away to Australia!" This tearful statement greeted me as I entered my son's room. He pointed to his duffel bag, packed with everything a seven-year-old boy needs to survive the wilds of the outback: his WWE wrestling figures and his well-worn Don't Know Much About Space book. Clearly, John Cena and Pluto are higher priorities than clean underwear.
"Why are you running away, Jack?" Out came a jumble of pent-up frustrations about being horrible at football, having to clean his room all the time, and never getting to do what he wants to do. "Mommy," he sighed, "I just want to play."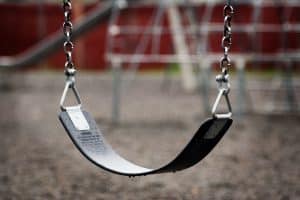 It is easy to forget that while I am keeping up a working parent's pace, my kids are living the same rushed existence. They ride a roller coaster of school, afterschool programs, after-afterschool activities, homework—all while negotiating the complex world of authority figures, peer relations, and academic expectations. They are constantly subject to another person's agenda: teacher, coach, parents, siblings, and friends.
Even "free time" isn't so free. Jack is quite popular in our house: one step-sister likes him to shoot baskets with her; the other step-sister likes him to write books with her; his little brother just wants to do whatever Jack does. Between all of his activities, school, and family obligations, Jack has a work-life balance problem. Did I mention he's seven?
Mothers across the globe worry that the carefree days of childhood are a thing of the past and that the lack of time and space to engage in imaginative play is potentially damaging to their children's well-being. They wax nostalgic about their own childhood, writing of creating a retro summer experience for their children, complete with drinking out of a hose. They swear off the Pinterest-parenting-pressure to make their children's lives magical. Why is something once so simple and innocent now so stressful?
The play crisis is not a new revelation. Vivian Gussin Paley, noted teacher and early childhood researcher, has been writing about the importance of fantasy play in children's social growth and overall health for over thirty years. Paley uses stories from the classroom to illustrate the healing power of self-directed, imaginative play. In 2010, The Strong acquired the Vivian Gussin Paley Papers, a compilation of correspondence, publications, articles, and books that document her research.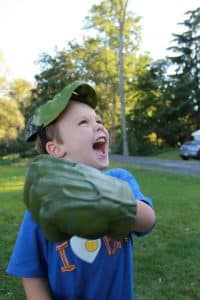 In A Child's Work, Paley describes her own early schooling—not in a classroom, but in days spent playing with neighborhood friends at an age where, in today's educational system, she would be writing her first persuasive essay. She describes how curriculum has been pushed down from first grade, to kindergarten, to preschool, and how play time has been squeezed out of the school day just when children need it most. In an interview with the American Journal of Play, Paley explains what is at stake with the loss of imaginative play: our children's mental and emotional health.
Some school systems have recognized the problem and have brought play back to their students. Programs like Boston Listens incorporate Paley's storytelling and story-acting methods into daily classroom activities. The administrators and teachers understand the benefit for the students because "sadly the school day presents too little time for them to use their own voices, with their own agenda."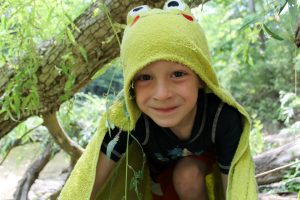 So, what's a parent to do? This summer, in lieu of running away to Australia, I am going to do nothing. No organized sports, no music lessons, no strategic play dates. No checking in on the playroom unless I hear screams of terror (or an ominous silence). No math worksheets or required reading. Paley's students describe it best in The Boy on the Beach:
"… the children would call it a 'nothing day.' It was, for everyone, the best sort of day.
'Why a nothing day?' I asked when I first heard the term.
'Because nothing is happening.'
'Do you mean that nothing much interrupts your play, that we have no place to go and no one is coming to see us?'
'Yes. Everything is just ordinary and just us.'"
I think Jack will enjoy nothing more than anything.