Over the past two years, the International Center for the History of Electronic Games (ICHEG) has been working to preserve pinball's past by expanding its collection to more than 50 historic pinball machines—adding early "pin games" (flipperless predecessors to pinball machines) and electromechanical and "solid state" (electronic) pinball machines to the museum's unparalleled collection of playthings.This summer (from May 24 to September 7), The Strong is showcasing some of these machines and related materials in Pinball Playfields, a temporary exhibit exploring and celebrating the history of pinball.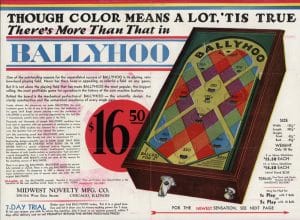 Pinball traces its roots back to the 18th-century parlor game bagatelle, but modern pinball originated during the 1930s with the creation of coin-operated pin games that didn't have flippers. ICHEG's pinball collection includes some of the earliest examples of these pin games, such as Whoopee Game (1931) and Whiffle (1931). Whoopee Game and Whiffle were among the first pin games to separate the player from the bagatelle board (or playfield) with a piece of glass. They also incorporated mechanical systems to remove balls from the game's board and a coin mechanism to monetize game play. These games helped transition pinball from bagatelle boards to coin-operated mechanical games. Two other early pin games in ICHEG's collection fed the pinball craze during the 1930s: Raymond Maloney's Ballyhoo (1932), which he named after a 1930s humor magazine, and David Rockola's World's Fair Jigsaw (1933), which featured a jigsaw puzzle rendition of the 1933 Chicago Centennial Exposition that flipped over its pieces as players scored. Ballyhoo and World's Fair Jigsaw sold approximately 70,000 to 75,000 units each and helped to popularize pinball while entertaining millions of players during the Great Depression.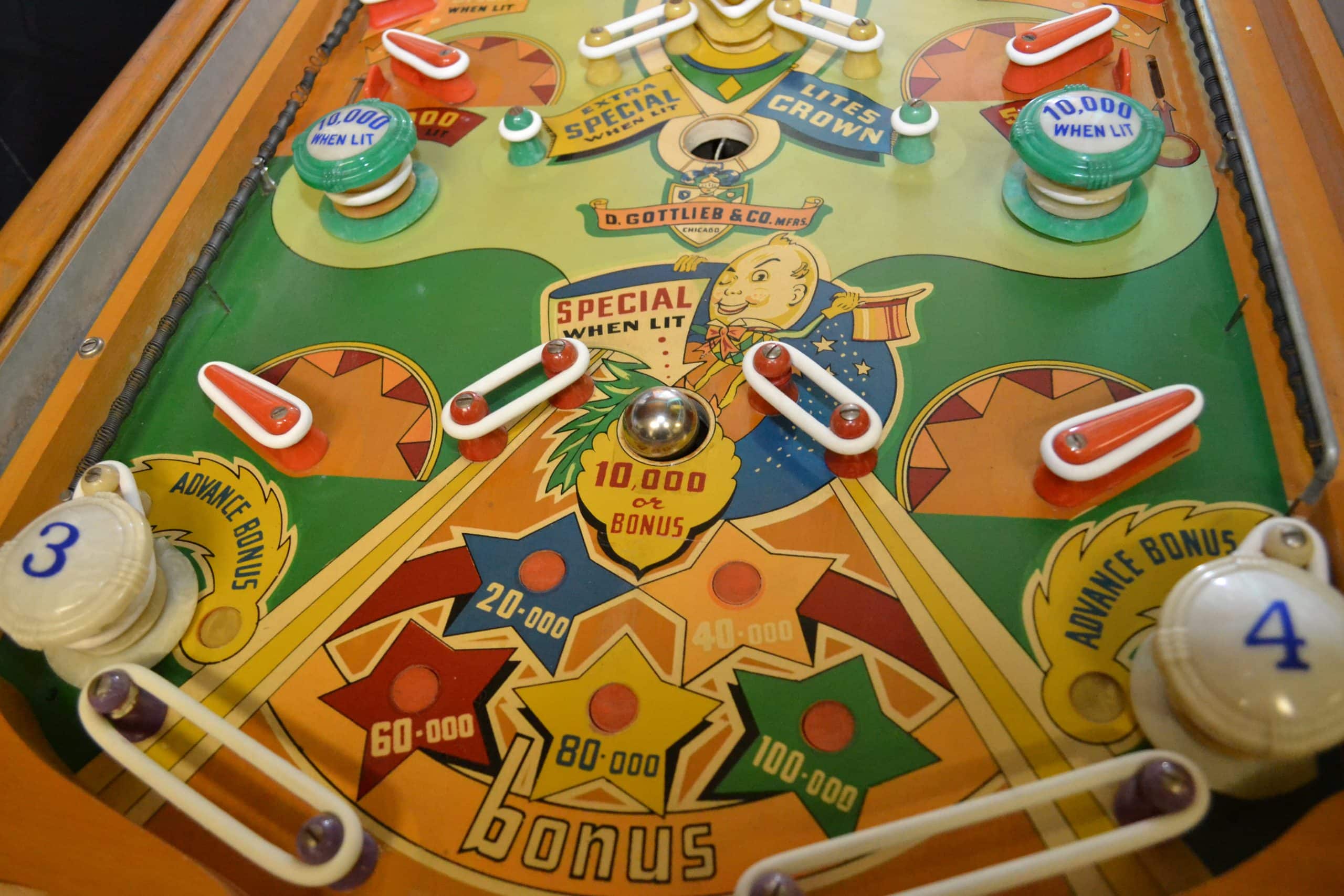 During the 1930s and 1940s, pinball designers introduced exciting new features that changed pinball forever. ICHEG cares for two of the most important electromechanical games ever produced, Bally's Bumper (1936) and Gottlieb's Humpty Dumpty (1947). Bumper revolutionized pinball by introducing the electrified coil scoring bumper, automatic ball removal from the playfield, and a progressive scoring display made possible by projecting light through a rotating disk in the game's "backbox" or the enclosure that sits on the top rear of the game's cabinet. Players racked up scores by bouncing balls from one of the game's 12 bumpers to another. Bumper's impressive new scoring action made earlier bagatelle-style games with static pins and scoring holes appear obsolete or even boring by comparison. A decade later Gottlieb's Humpty Dumpty (1947) transformed pinball yet again with the introduction of electromechanical flippers. What Gottlieb called "flipper bumpers" provided players with more control over aiming and shooting the ball and helped change the perception that pinball was a game mostly of luck rather than skill.
During the mid-1970s, pinball manufacturers transitioned from producing electromechanical games to machines using solid state electronics, and ICHEG's recent additions include some of the most important and popular solid state games of the last four decades. As video games pushed many pinball machines out of arcades during the early 1980s, some pinball designers and manufacturers pushed back with innovative playfield designs such as Williams' Black Knight (1980), which featured the first multilevel playfield. ICHEG holds a 1981 limited edition version (1 of 600) of that popular game. Pinball manufacturers also began basing more of their games on licensed popular cultural characters and franchises such as Williams' Monster Bash (1998), a horror movie-themed game in which players try to assemble a rock band made up of Universal monsters,  and Stern's Star Trek (2013), based on director J.J. Abrams Star Trek science fiction film franchise. Games like Monster Bash and Star Trek assure that even those who have never played pinball might pull back the plunger on a game with a familiar or beloved theme.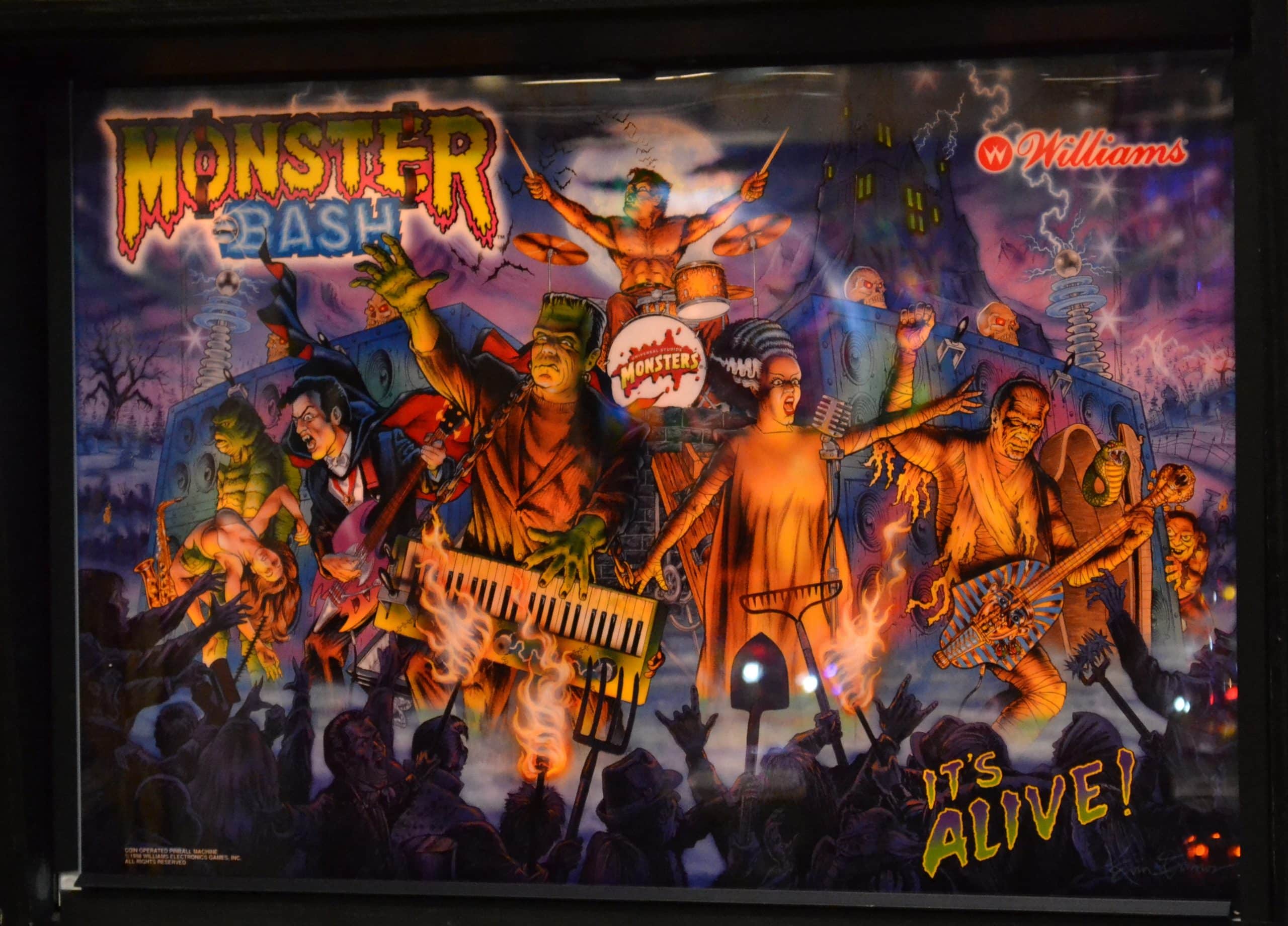 The Strong's Pinball Playfields exhibit gives guests the opportunity to see some of these historic games and extraordinary pinball artifacts such as a rare "white wood" (prototype playfield) for designer Steve Ritchie's High Speed (1986) and concept art and design documents for designer George Gomez's Johnny Mnemonic (1995), Monster Bash (1998), and Lord of the Rings (2003). So come to the museum and play your way through decades of pinball history.