As the Olympic Games conclude, I can't help but remember my years as a star athlete . . . just kidding. People who condition their bodies and minds for extreme competition will forever surpass my skill and understanding. However, I appreciate their urge to better themselves through feats of athleticism. And I, like many of my fellow non-Olympians, strive for personal improvement in my own way.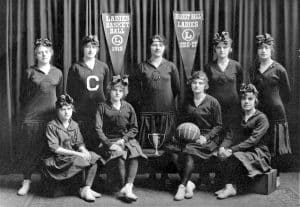 I never succeeded at organized sports. Two seasons of middle-school basketball netted me (pardon the pun) only two field goals. I asked my parents for photos or videos from those glory days to share here on the blog, but they had none. They obviously didn't think too highly of the experience, either, and probably cringed from the bleachers each Saturday.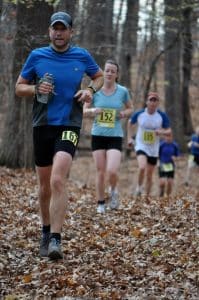 The girl who heaved herself breathlessly back and forth across the middle-school gym would be shocked to see her grown-up self enjoying intense spinning classes and training for her second George Eastman House Photo Finish 5K. Back in the 1980s, my father felt the same thrill when he raced, which he expressed via his car's vanity license plate: "RAN 10K." Yet, completing five or 10 kilometers is a minimal amount of exertion for ultramarathon runners who endure 50 or even 100K races, like The Strong's exhibit fabrication coordinator, Ken Schaible. We're all trying our best to challenge not only our opponents, but our own resilience.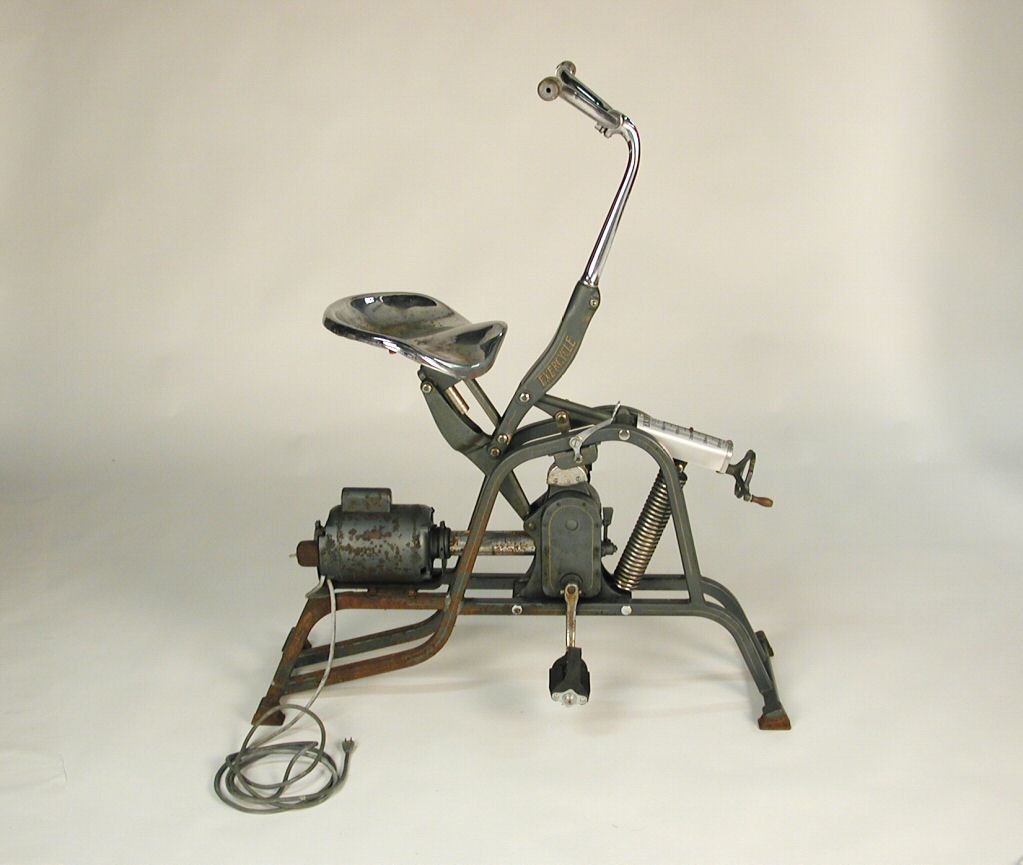 The Strong's collections reveal the lengths people have gone to achieve a better body and all that comes with it. An exercise bicycle, designed with a 1/2-horsepower motor for therapeutic purposes, predates the 1970s craze for cardiovascular exercise and aerobics but presages the stationary bikes yet to come. A friend of mine fearlessly cycles through any city—New York, Paris, London—but I'm a bit wary of traffic and prefer bikes that don't go anywhere. Modern spinning bikes improve on the 1930s version—they measure your revolutions per minute and the wattage you're generating while your calves, quads, and glutes burn.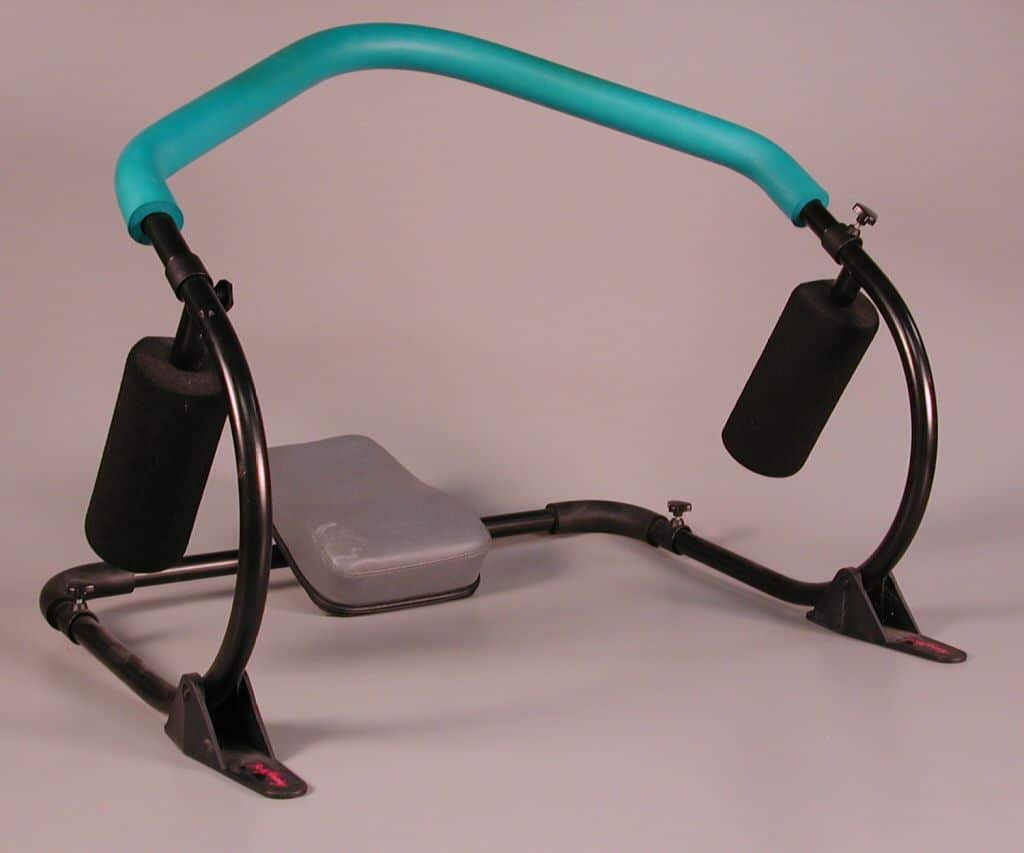 Health hopefuls may also feel the burn using the Body Shaping Ab Blaster. I have received more than one collections inquiry about this device. After I helped a man locate one on eBay, he told me it was aiding his aging father's recovery from a minor stroke. This might seem counterintuitive at first, but it makes sense to me, because companies often market these fad gadgets as gentler, less strenuous routes to fitness.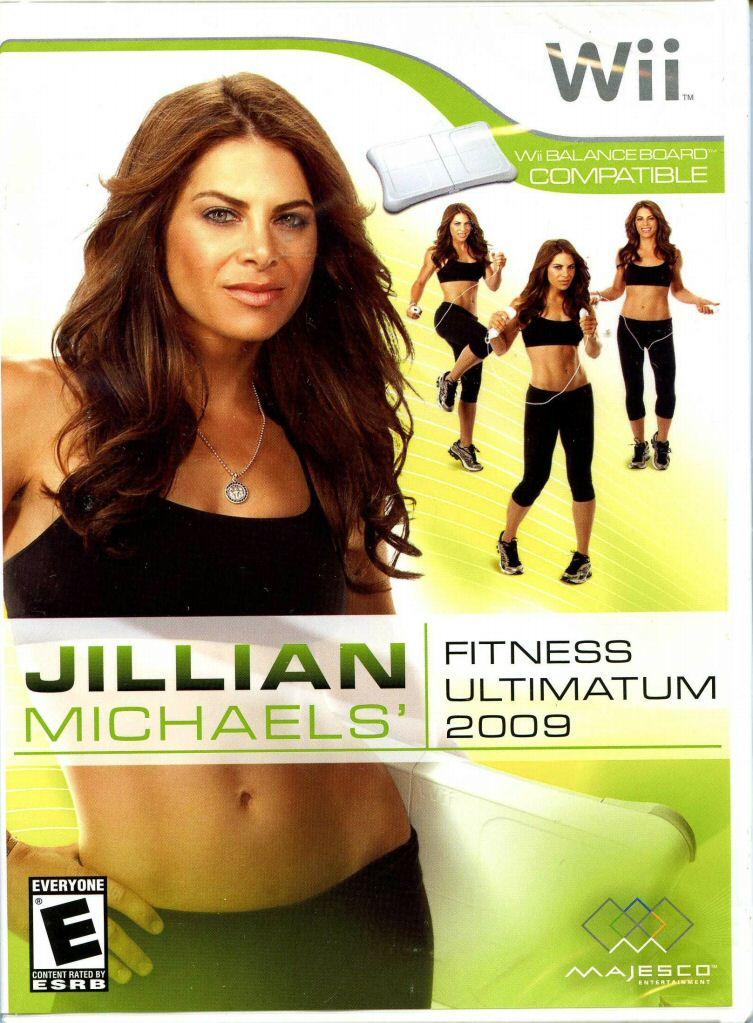 What would fitness guru Jillian Michaels say about a gentler, less strenuous workout? Her vocabulary tends more toward "shred" and "rip." But with the Nintendo Wii, you don't have to be a contestant on NBC's "The Biggest Loser" to take her on as a personal trainer. Players pop in the video game, step on the Balance Board, and brace themselves for some tough love. Jillian is one memorable personality in a long line of home exercise coaches, including Richard Simmons, Jane Fonda, and Rochester's own Stency Wegman, who stars in an instructional yoga DVD.
I'm no Jillian Michaels—no Michael Jordan or Michael Johnson either (hey, I ran a race, but I never said I ran it quickly)—and my favorite bike is the equivalent of a hamster wheel. But I feel good and I'm having fun. Is exercise play or punishment for you? How do you stay active? And could I trouble you for some free-throw pointers?