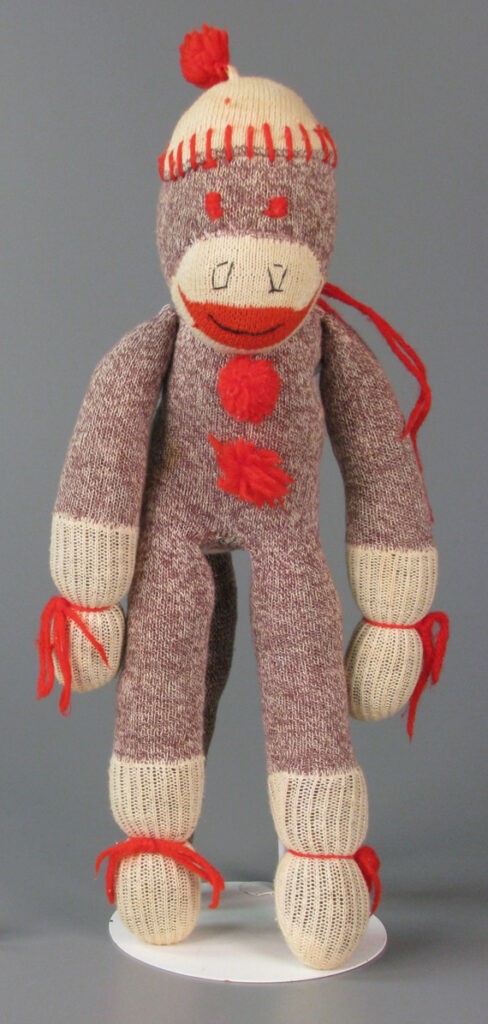 The beloved sock monkey is easily recognizable, cute, silly, and soft, but where did it originate? According to Bonnie Krauss Connelly's book, Everything's Coming up Sock Monkeys!: Art, History and Business of the American Sock Monkey, the classic toy's beginnings can be traced back to Rockford, Illinois, where Swedish immigrant John Nelson settled in 1852. By 1872, Nelson and his business partner, William Worth Burson, developed an automatic knitting machine that could close the heel and toe of a sock, a process that previously required completion by hand. Nelson Knitting Company incorporated in 1880 and the company started making the "Nelson sock," advertised as "Celebrated Rockford Seamless Hosiery." By 1904 the Nelson Knitting Company manufactured more than 5,000 pairs of work socks every day.
While other businesses were hit hard during the Great Depression, the Nelson Knitting Company managed to stay in business. By 1932 the popularity of its quality socks, now known as "Rockfords," sparked competition with other knitting mills, and imitation versions of the work socks began to surface. Several other companies made a sock with cream-colored trim and a brown body, but the Nelson Knitting Company wanted to distinguish its products from competitors' and added red yarn to the heel of the sock to let buyers know they were purchasing an "Authentic" Rockford sock, a feature referred to as "De-Tec-Tip."  This red heel addition to the socks became the distinctive red lips that create one of the characteristic features of a sock monkey.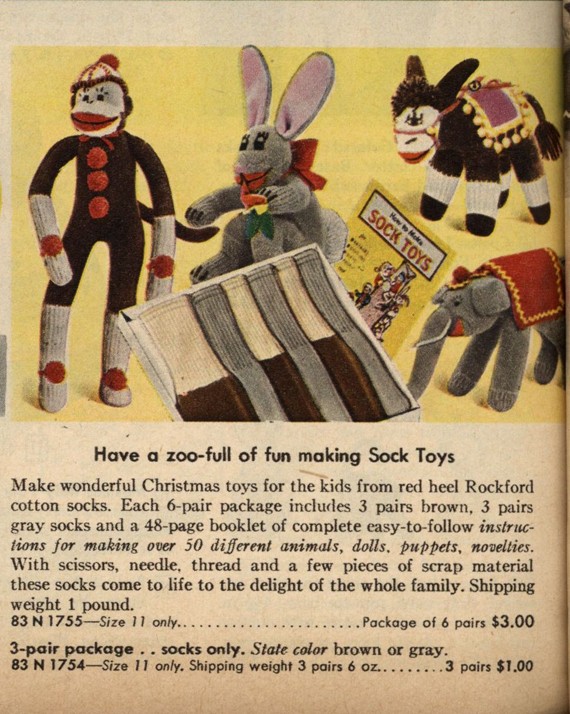 No specific proof exists as to who created the first sock monkey, or when it was created. Sock monkeys were originally hand-sewn, and represent a mixture of folk art style and kitsch. They grew in popularity during the Great Depression when money was scarce and worn-out Rockford socks could be repurposed into stuffed animal toys for children. In the early 1950s, the Nelson Knitting Company learned that its socks were being used to make stuffed animal monkeys and began the process for patenting the sock monkey toy. The firm received the patent in 1955 and began to include the sock monkey doll pattern in each package of Red Heel socks. Shortly thereafter, Sears, Roebuck and Co. began selling not only Rockford work socks, but also a 48-page instruction booklet with guidance on how to make more than 50 different animals, dolls, and puppets using Rockford socks.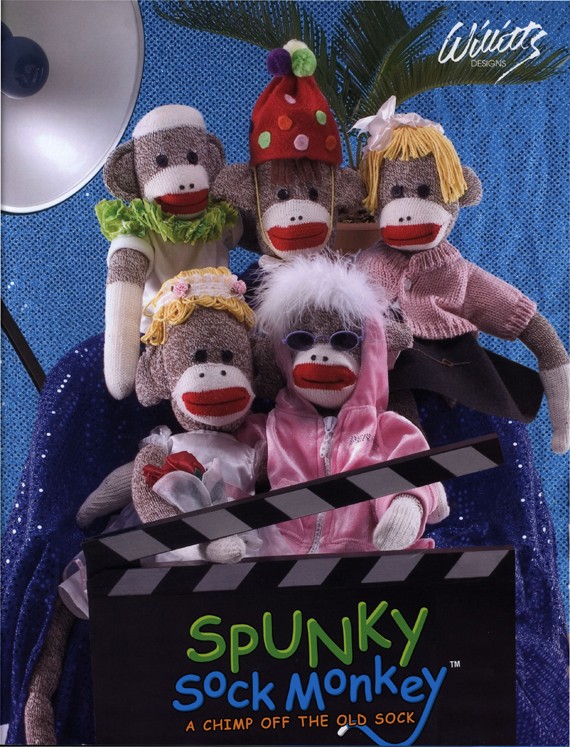 Sock monkeys remained popular throughout the 1960s and 1970s and have made a comeback in the new millennium. Only this time, more often than not, sock monkeys are mass produced. They still appeal to kids and adults of all ages, although now many sock monkeys wear clothes, sport fancy hair styles, and come with accessories. I like to think of them as Sock Monkey 2.0, appealing to mainstream toy consumers. Since 2005 the city of Rockford in Illinois has held the "Sock Monkey Madness Festival," an annual event that attracts collectors and fans from all over the country. The Strong museum's collection even includes multiple examples of sock monkeys in playful poses.
My personal favorite sock monkey came from the mid 1970s and belonged to my older brother. I used to covet that toy, staring at the sock monkey's big red mouth and wondering why it looked that way.  I thought it was silly and goofy with its long, floppy arms and big ears. The sock monkey wasn't an interactive toy by any means, but it was soft, cute, and perpetually happy, and I couldn't resist giving it a hug when no one was looking.
By Tara Winner-Swete, Cataloger