What is it about construction toys that continues to entertain us as both children and adults? Is it the satisfying "click" we hear as pieces come together? Is it the towering structures we create? Or is it the tactile nature of the medium, allowing us to bring imaginative play to life, creating something that, moments before, only existed in our minds?

For centuries, children have enjoyed the challenges and rewards of construction sets. In 1870 the Crandall Bridge set kept users busy for hours, with a wide array of wooden pieces (and lack of instructions). At first glance, the illustrated box lid makes the bridge set seem deceptively simple but, having attempted to assemble it with a coworker several months ago, I can tell you that we were both baffled (and frustrated) within the first few minutes. Thankfully, construction toys have evolved into a variety of more user-friendly formats since the introduction of the Crandall Bridge set.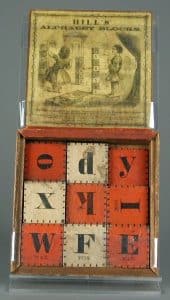 Alphabet blocks have long served as a standard toy for children, encouraging development of fine motor skills, color and letter recognition, and sensory perception as toddlers stack blocks higher and higher, testing the physical limits of the medium, until the structure eventually topples to the ground. Lincoln Logs take the process one step further with interlocking notches and logs of various sizes. Both toys allow users to bring their ideas to life, creating the physical interpretations of imaginary places and structures. It's no surprise that both alphabet blocks and Lincoln Logs have earned a place in the National Toy Hall of Fame at The Strong.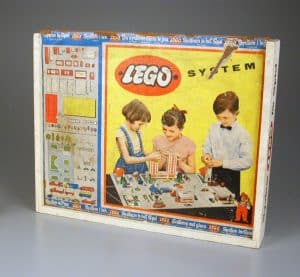 Of course, you can't discuss construction toys without mentioning what has become perhaps the most iconic one of all: LEGO bricks. For most of us the name LEGO stirs visions of brightly colored, interlocking blocks, likely bringing a smile to our faces in the process. Chances are you've interacted with this popular toy at least once; maybe it was years ago, maybe it was earlier today. Either way, the interlocking bricks of molded plastic seem to epitomize the very essence of construction toys, offering an endless range of creative possibilities. In more recent years LEGO boxed sets have become enormously popular, wherein instructions and all necessary parts are included for the successful assembly of a particular structure or vehicle, many of which are themed and include mini-figures depicting popular characters such as Captain Jack Sparrow. For the game lover and LEGO enthusiast, new LEGO Heroica sets make an ideal fit. However, many of us still favor the freedom, challenge, and possibility a pile of multicolored bricks and pieces holds, preferring instead to see where our imagination takes us.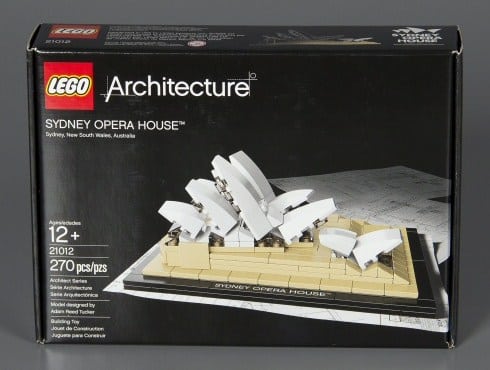 The longevity of LEGO blocks—first created in 1932 by Danish master carpenter Ole Kirk Kristiansen—speaks to our desire to create tactile representations of our ideas and imagination, a need that seems to transcend age and gender. I know several parents who delight in playing with LEGO bricks alongside their sons and daughters, sharing ideas in a world where anything is possible. No wonder that the very name for these popular toys—blended from the Danish words "leg" and "godt"—means "play well."
Whether you prefer blocks, bridges, logs, or bricks, construction toys can be a great way to fuel your imagination. Perhaps you'll build a colorful block tower in the National Toy Hall of Fame during your next visit, journey through the LEGO Travel Adventure exhibit before it closes on May 12, or stop for a quick picture in our Lincoln Log cabin between the first and second floors. Whatever you choose to construct, "leg godt."