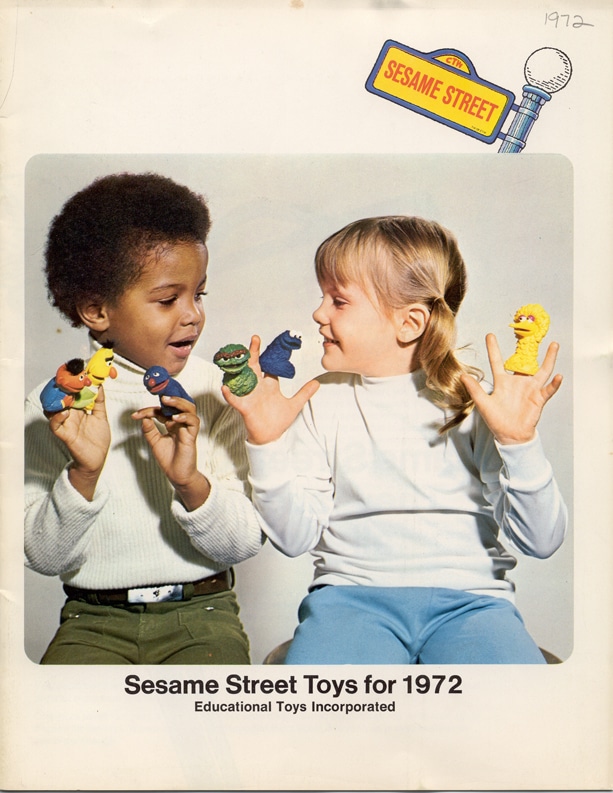 Sunny day 
Sweepin' the clouds away
On my way to where the air is sweet
Can you tell me how to get
How to get to Sesame Street?
Come and play
Everything's A-OK
Friendly neighbors there
That's where we meet
Can you tell me how to get
How to get to Sesame Street?
I still love that theme song and all the Sesame Street characters, Muppet and human alike. In fact, Sesame Street and I grew up together. More than 40 years ago—November 10, 1969, to be exact—Children's Television Workshop (now Sesame Workshop) first aired Sesame Street. By the time I was an ideal preschool viewer in the fall of 1973, Sesame Street had already mastered the concept of "educational television."
Sesame Street became a second classroom for my younger sister and me. To this day, she and I recite the classic cartoon skit about memorization, which involved "a loaf of bread, a container of milk, and a stick of butter." And I'll never forget a segment featuring an animated psychedelic-style pinball machine and the number 12. Only as an adult did I recognize the careful planning and deft execution behind Sesame Street. Episodes repeated numbers, letters, and words to reinforce them both visually and verbally. I recited the alphabet with Grover and counted with The Count. I learned concepts like sharing and cooperation, picked up basic Spanish words, and encountered the field of spatial relations/logistics—at least as it applied to Oscar the Grouch's residence. I remember creating mental maps in order to determine the interior layout of his garbage can and figure out exactly how he fit so many objects inside it.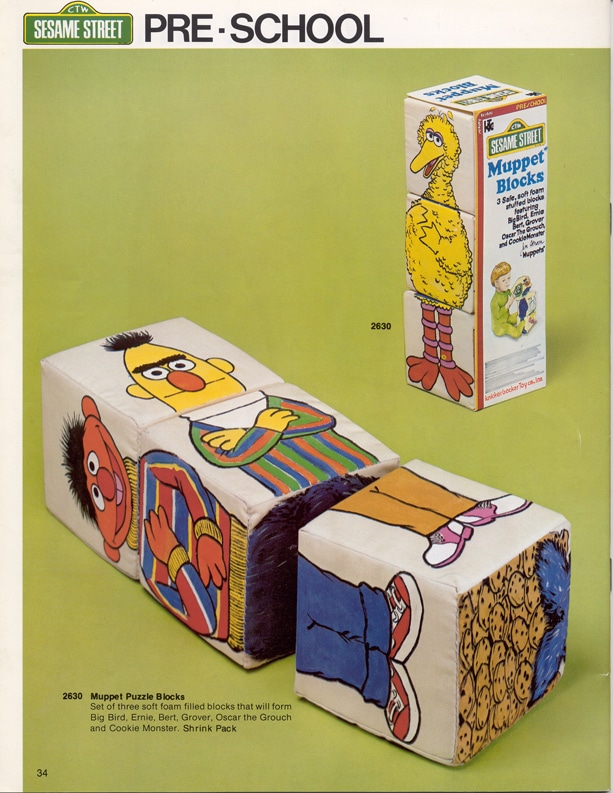 Of course, Sesame Street's success reached far beyond the television set. As early as 1971, stores stocked licensed Sesame Street toys, dolls, and activity sets. The characters that children admired on their television sets could now be with them in their homes further entertaining and teaching them. Kids could also live with Sesame Street bedding, lunch boxes, dinnerware, and toothbrushes. Starting in 1974, Sesame Street Records took the songs from the show and turned them into hits like "C is for Cookie" and "Rubber Duckie." A chance to see your favorite Sesame Street characters in person became a reality for many youngsters in 1980 when a touring show titled "Sesame Street Live" made its debut and, 30 years later, its performances continue to enchant young audiences. Today children enjoy DVDs, video games, and a multitude of electronics all using Sesame Street characters, themes, and logos. You can even find Facebook pages dedicated to the show and specific characters. One of my favorite online tools is a Sesame Street Muppet Wiki where you can discover information about virtually every Sesame Street character ever created. And the world of viral video clips includes a recent Grover parody of an Old Spice commercial on YouTube, where Sesame Street has a dedicated channel.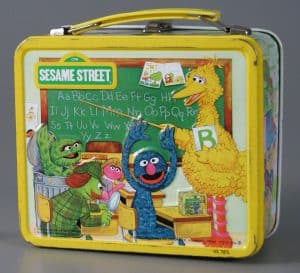 The Strong has dedicated an entire exhibit to Sesame Street at the National Museum of Play. You can sit on the 123 Sesame Street stoop and wave to yourself while looking at the television monitor. You can visit Elmo's World and see Big Bird's nest. You can pretend to drive in a big yellow taxi cab and walk along the storefronts. Kids of all ages have fun while exploring this hands-on and interactive exhibit. Beyond the exhibit, the Strong's collections include more than 200 Sesame Street artifacts, and the toy catalogs in the Brian Sutton-Smith Library and Archives of Play depict hundreds more of the licensed Sesame Street products sold through the years. I don't know about you, but I can actually tell you how to get to Sesame Street.