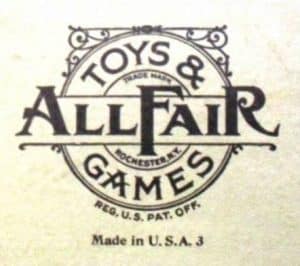 Few probably realize that Rochester, New York, was once home to a large game and toy manufacturer. Henry Alderman and Elmer E. Fairchild formed the Alderman-Fairchild Company in 1900 and initially printed paper goods and cardboard boxes for clients such as Rochester's Fanny Farmer Candy. The city had grown into an important printing center during the late 19th and early 20th centuries, and the firm took advantage of local expertise in that field. When the market for luxury goods such as candy declined following World War I, the firm's management elected to branch into game manufacturing. Branded as the catchy All-Fair Games, the games division began production around 1920.
All-Fair constructed a factory in 1926 in the Rochester suburb of Churchville and maintained a sales office in New York City. Retailers and consumers alike appreciated the high-quality printing and bright colors, and All-Fair gained a reputation for both well-made and well-timed games. The firm produced the game Tutoom just a year after archaeologist Howard Carter's sensational find of King Tutankhamen's tomb in 1922. While America and the world experienced the so-called third wave of Egyptian revival in architecture, design, and advertising, only All-Fair capitalized on the excitement with a board game in which players moved donkeys around a colorful board in order to be the first to enter the tomb. Around the same time, the firm produced Zippy Zepps, a race game that played to the public's fascination with zeppelins in that era.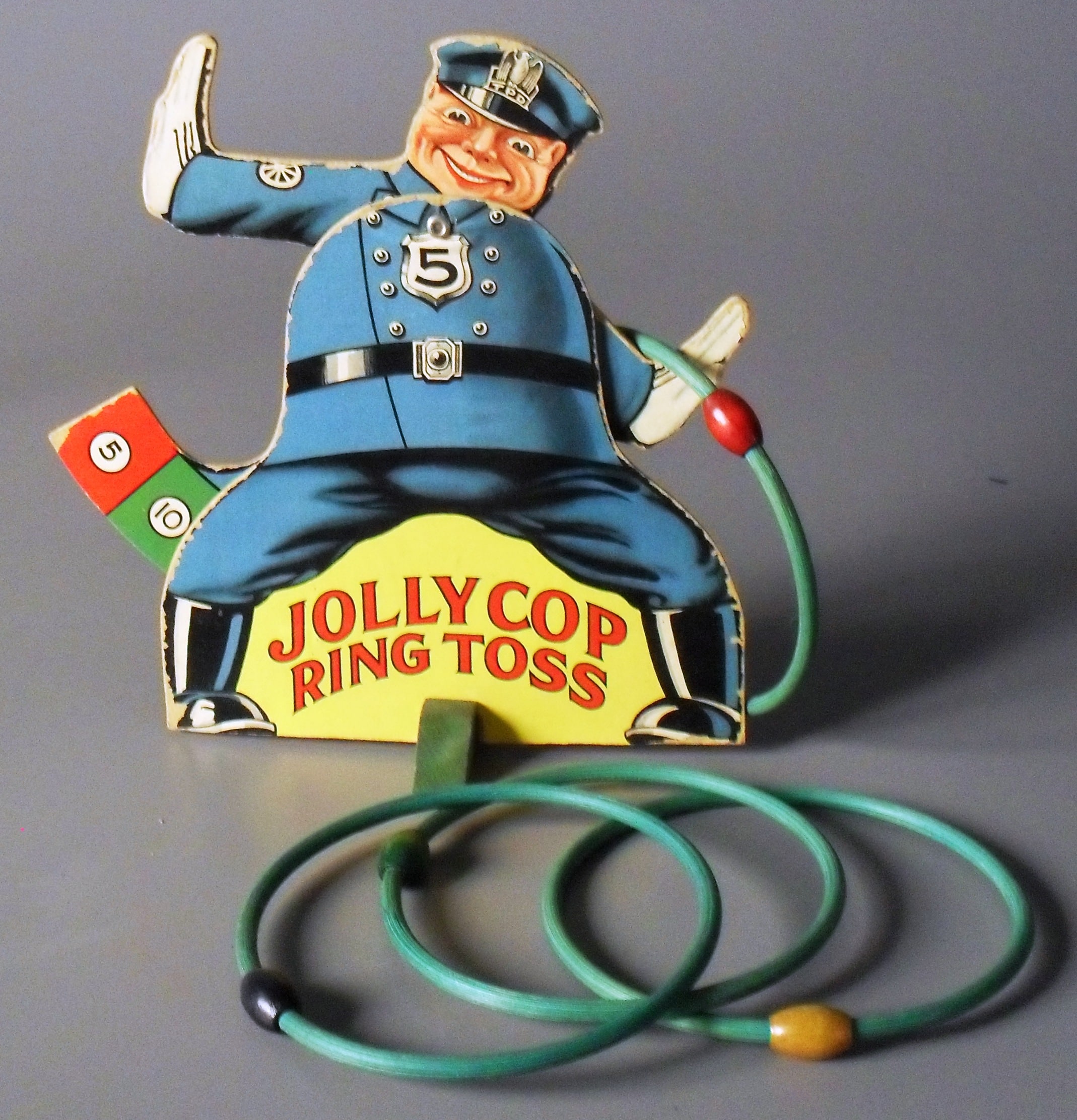 Throughout the 1930s and 1940s, the company kept the All-Fair name even though Alderman left after 1928. While parent firm E. E. Fairchild Corp. still produced paper goods, it also made games and jigsaw puzzles under the All-Fair brand, and printed card decks and games under its Fairco brand. Puzzles and card games kept the business afloat after the 1950s, but Elmer Fairchild began to lose interest in his firm. His first love was baseball, and he served as president of the Rochester Red Wings baseball team from 1944 until 1954—the year in which he died. His son, E. E. Fairchild Jr., couldn't replicate the quality All-Fair achieved in its heyday, and the firm faced increasing competition from larger game makers such as Parker Brothers. A fire in 1974 devastated inventory, and competitor Schaper-Ross purchased the remainder of their products. That company kept the Fairchild name on certain puzzles through the early 1980s. Meanwhile, the Rochester Red Wings inducted Elmer Fairchild Sr. to its team Hall of Fame in 2010, citing Fairchild's efforts later in life to repay his debt to a city "which had been so good to him."
As an exemplary Rochester entrepreneur, Fairchild made his mark on Rochester's history. And he certainly left a legacy of beautifully made games. You can examine some of those games in Game Time!, The Strong's newest permanent exhibit on the museum's second floor, and appreciate their creativity and craftsmanship.