Have you ever heard anyone say "I think I have too many Star Wars action figures"? Of course not. Who would ever say such a thing?
So, you can understand my excitement last December when an opportunity arose to acquire a collection of Star Wars figures. After all, just the month before, The Strong had inducted the iconic action figures into the National Toy Hall of Fame, and we held a big celebration, complete with Darth Vader, Chewbacca, R2-D2, and several more galactic neighbors. Given the high profile of the toys at The Strong, adding more to the museum's collection seemed like a no-brainer.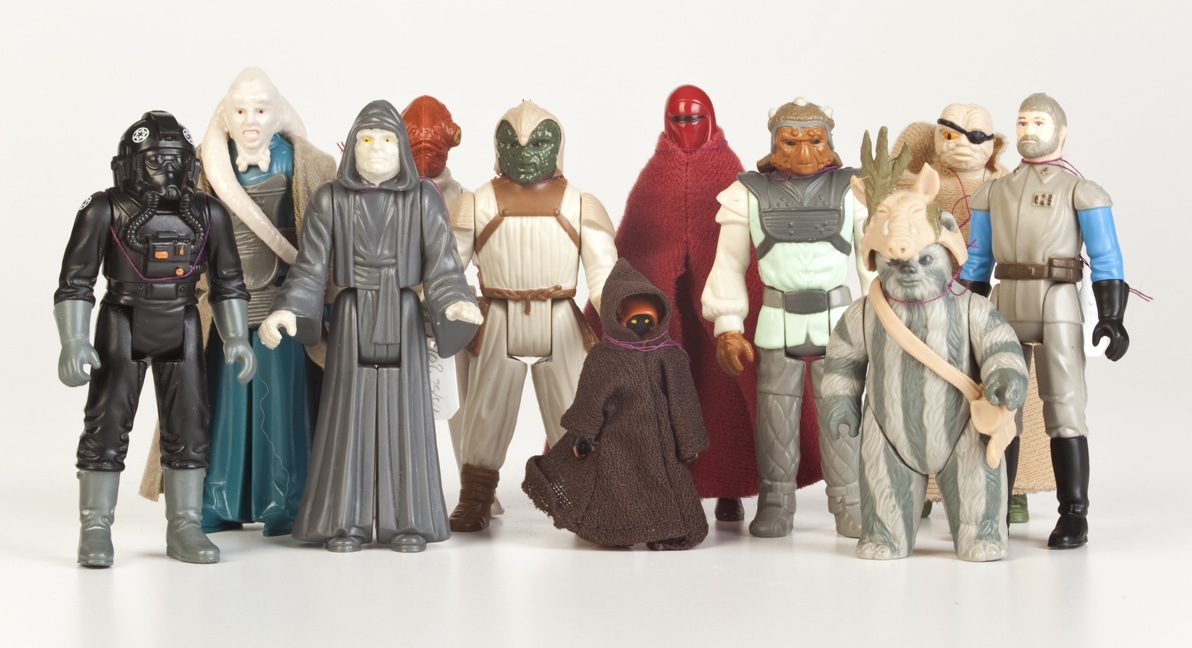 An organization called Rancho Obi-Wan offered what it called "The Ultimate Action Figure Collection" comprising 1,950 figures. In case you're not aware, Rancho Obi-Wan is an organization in Petaluma, California, that collects, preserves, exhibits, and interprets its collections of Star Wars memorabilia and artifacts for the public. Stephen J. Sansweet, the organization's CEO, had recently produced Star Wars: The Ultimate Action Figure Collection for Chronicle Publishing, a terrific book illustrated with images of the 1,950 action figures. The figures had been collected over several decades by a one-time model maker for Industrial Light and Magic, the special-effects company responsible for the amazing imagery in the Star Wars movies. The collection of action figures spanned the 29 unique product lines (as of 2011) of the toys and represented about 85 percent of the 2,300 distinct figures manufactured over the past 35 years. Rancho Obi-Wan was delighted to see this group of figures join the other Star Wars materials in The Strong's collection. This assemblage of figures attests to the enduring popularity of Star Wars action figures and illustrates without a doubt why these toys belong in the National Toy Hall of Fame.
Now you can see a portion of this stellar collection displayed on the first floor of the National Museum of Play near the Strong Express train ride. Look for figures of your favorite heroes and villains. If you're like me, you'll be amazed at the breadth and depth of the accumulation. Did you know, for example, there are 27 different figures of Darth Maul? You'll find quite a few on display. Remember Lando Calrissian from episodes five and six? Over the years, Kenner and Hasbro produced 16 different versions of the character, and you'll see a selection in the museum's exhibit cases. And, if you're a Star Wars fan, the display just might send you into hyperspace!