Wednesday, October 21, 2020
For Immediate Release
Shane Rhinewald, 585-410-6365, srhinewald@museumofplay.org
Noelle McElrath-Hart, 585-410-6325, nmcelrath@museumofplay.org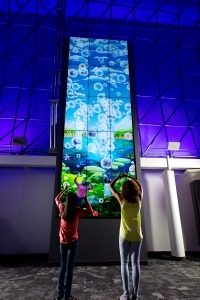 Honor the newly inducted toys to the National Toy Hall of Fame and revel in a weekend of activities featuring past inductees, including Easy Bake Oven and Hula Hoop, during National Toy Hall of Fame Celebration Weekend at The Strong museum on Saturday and Sunday, November 7 and 8 from 11 a.m. to 2 p.m.
Watch 4-H youth and museum staff put their cooking skills to the test in cooking demonstrations with the Easy Bake Oven at noon. Enjoy a socially-distant flow arts performance featuring glowing lights, dances, and the Hula Hoop at 1 p.m. (Please be aware that strobe and flashing lights are used during this performance.) Test your skills by solving a mystery, inspired by the popular board game Clue and visit the Toy Halls of Fame exhibit to create virtual bubbles, orchestrate a music show using Crayola Crayons, and more.
All activities included with general museum admission fees. Programs underwritten in part by Delta Air Lines, the official airline of The Strong.
================================================================================
Museum Hours: The museum's fall hours are 10 a.m. to 3 p.m. daily. All guests, including members, must have a ticket to enter the museum. Learn more at museumofplay.org/play-safe.
General Admission Fees: Age 2 and older $16, under age 2 free, members free. Fees subject to change.
Dancing Wings Butterfly Garden Hours: The garden's fall hours are 11 a.m. to 2:30 p.m. daily. Last entry is at 2:15 p.m.
Admission to Dancing Wings Butterfly Garden: General Admission fee plus $4 for members, $5 for non-members, under age 2 free. Fees subject to change.
Parking: Parking is available on a first-come, first-served basis in the museum's parking garage for free now through the end of July. Parking is $5 for non-members. Members can use one of their six annual parking validations during their visit. Once all validations are used, members may park in the garage for $5. More details at museumofplay.org/visit/directions-and-parking.