Inducted Year: 2015
By bringing tens of millions of people together in a compelling virtual universe, World of Warcraft is reshaping the way people think about their online lives and communities.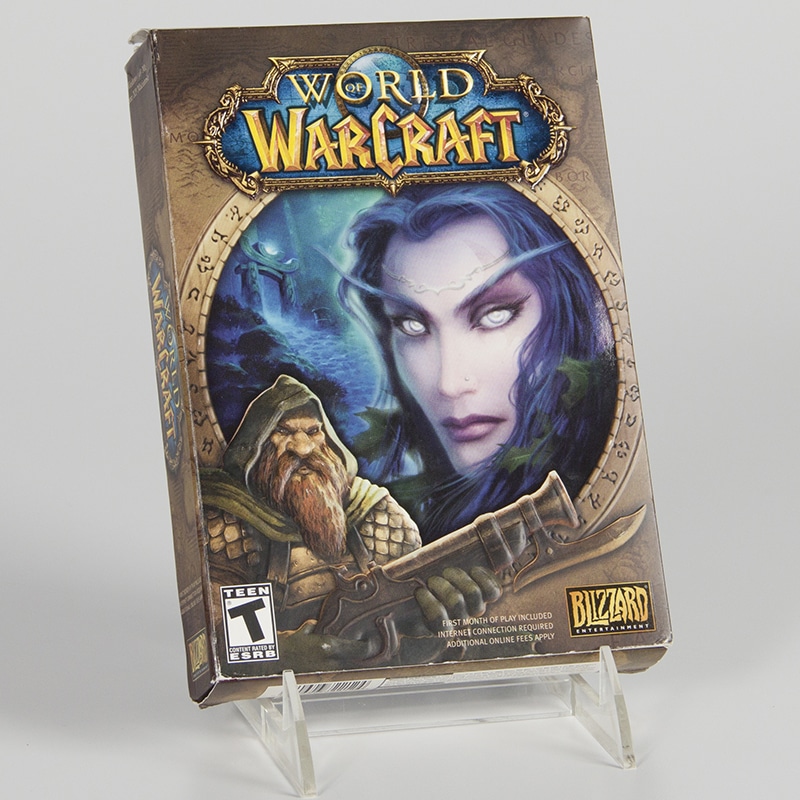 In 1997, developer Richard Garriott described his game Ultima Online as a "massively multiplayer online role-playing game" (MMORPG). In an MMORPG, players create unique virtual avatars to represent themselves as they explore an open, constantly evolving world. While playing, gamers chat with one another, collaborate in guilds, engage in combat, and complete quests. After its release by Blizzard Entertainment in 2004, World of Warcraft became the largest and best-selling MMORPG ever created.
Blizzard hosts World of Warcraft servers in many countries, thereby making it popular in every region of the world and allowing gamers to forge relationships across the globe. As of February 2015, the game boasted more than 10 million subscribers—only slightly reduced from its peak of 12 million in October 2010—with 100 million accounts created since the game's release. In an era when free-to-play gaming is swiftly gaining ground, the game's ability to entice players to pay a $15 monthly fee speaks volumes to its lasting popularity.
Did You Know?
In 2007, Blizzard launched a series of television commercials promoting World of Warcraft, starring well-known celebrities such as William Shatner, Mr. T, Chuck Norris, Ozzy Osbourne, and Jean-Claude Van Damme.
Related Content
WoW Server Blade and the History of Role-Playing Video Games