Inducted Year: 2017
Street Fighter II made arcade fighting games a video game phenomenon.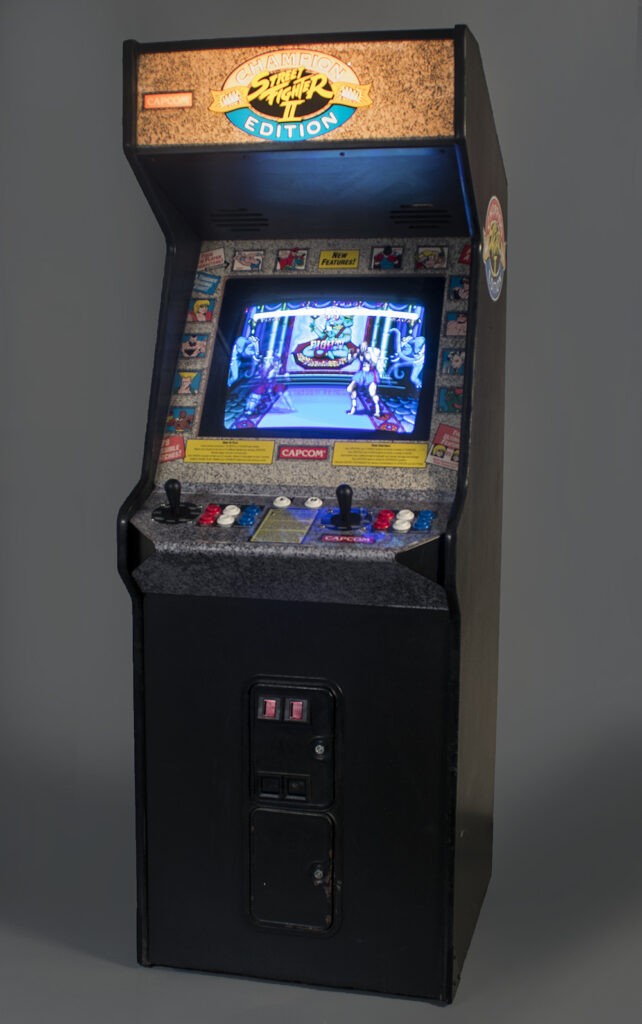 Street Fighter II, released by Capcom in 1991, and the second in a series of one-on-one martial arts games, popularized the fighting game genre, paving the way for Mortal Kombat (1992), Virtua Fighter (1993), Tekken (1994), King of the Fighters (1994), Super Smash Bros. (1999), and a host of other fighters.
Previous arcade games often focused on battling against a computer opponent, competition for high scores, or multiplayer cooperative play, but Street Fighter II's fierce head-to-head competition against an equally skilled human opponent transformed the arcade into a virtual arena where players traded flurries of digital punches and kicks.
The game's colorful cast of eight unique characters, including a Japanese karateka named Ryu and a Chinese martial arts expert named Chun-Li, featured unprecedented depth in fighting styles and special moves. The best players learned and used these complex signature moves and multi-hit combos with impressive speed and skill to vanquish their opponents.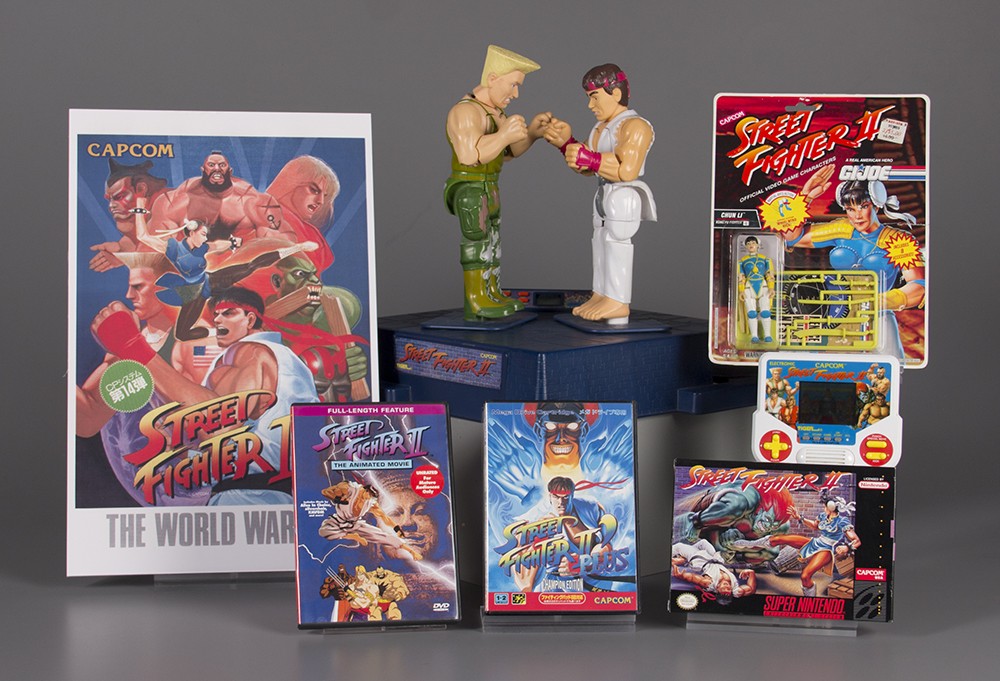 The game was also an astounding commercial success as Capcom sold more than 60,000 original cabinets and a staggering 140,000 cabinets and game conversion kits of the company's "Champion Edition." Nintendo's exclusive agreement to sell Street Fighter II for its Super Nintendo Entertainment System (SNES) a year before other companies encouraged countless fans of fighting games to purchase SNES consoles just to play the game.
Street Fighter II not only reinvigorated the arcade industry in the early 1990s, but its challenging head-to-head gameplay also made it a training ground for a generation of hardcore gamers and eSports athletes.
Did You Know?
Universal Pictures released a live-action movie based on the game in 1994, directed by Steven E. de Souza and starring Jean-Claude Van Damme, Raúl Juliá, and Ming-Na Wen.
Related Content