Inducted Year: 2017
Game developer Satoshi Tajiri spent hours of his childhood bug collecting, and when Nintendo released the Game Boy handheld in 1989, he had a vision of an insect crawling between two systems via the Game Link Cable. This vision gave birth to the Pokémon franchise.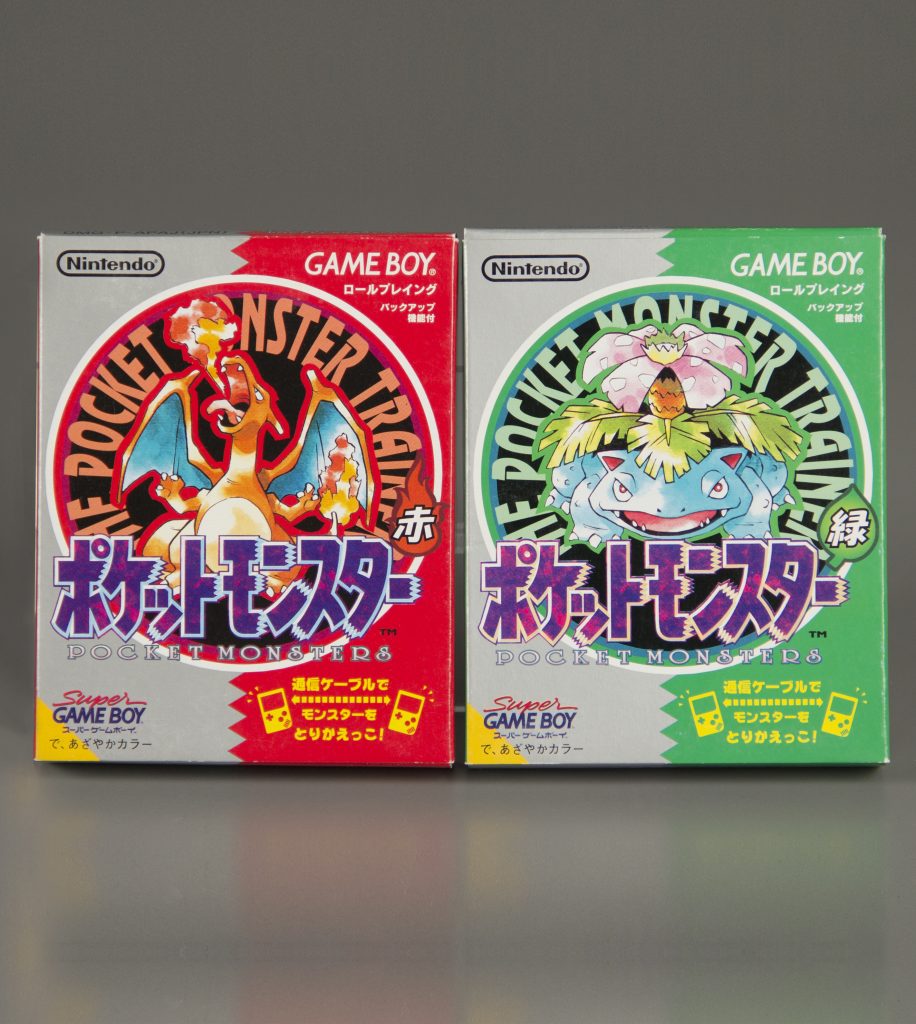 In 1996, Nintendo published the first installment in the Pokémon series, a pair of games known as Pocket Monsters Aka (Red) and Midori (Green), which starred creatures with special powers that players could collect, train, and direct in battle. Players collected 151 individual monsters, either by trapping them in-game or trading them with friends. While the game could be completed without obtaining each monster, most players felt this element was even more important than finishing the plotline.
Despite initial concerns that "cute monsters" would not appeal to non-Japanese audiences, Pokémon quickly took the world by storm and sold more than 23 million copies worldwide, becoming the best-selling RPG video game of all time. The franchise now contains dozens of games with 721 monsters to collect, hundreds of animated television episodes and movies, and a whopping 21.5 billion cards produced for the competitive Pokémon Trading Card Game. It also sparked interest in Japanese culture in a generation of children.
Nearly two decades after its inception, Poké-mania shows little sign of fading, as players worldwide still feel like they've "Gotta Catch 'em All!"
Did You Know?
Pokémon was originally named "Pocket Monsters" in Japan, but publisher Nintendo shortened it due to trademark issues in the United States and to save space on the small screen of the Game Boy handheld.
Related Content
Garth Parker Premium Toy Design Papers