Inducted Year: 2019
When arcade game manufacturer Midway Games asked programmer Ed Boon and artist John Tobias to create a game to compete with the surging popularity of Capcom's Street Fighter II, the designers and the rest of their four-person team worked eight months straight to deliver their counter punch, Mortal Kombat.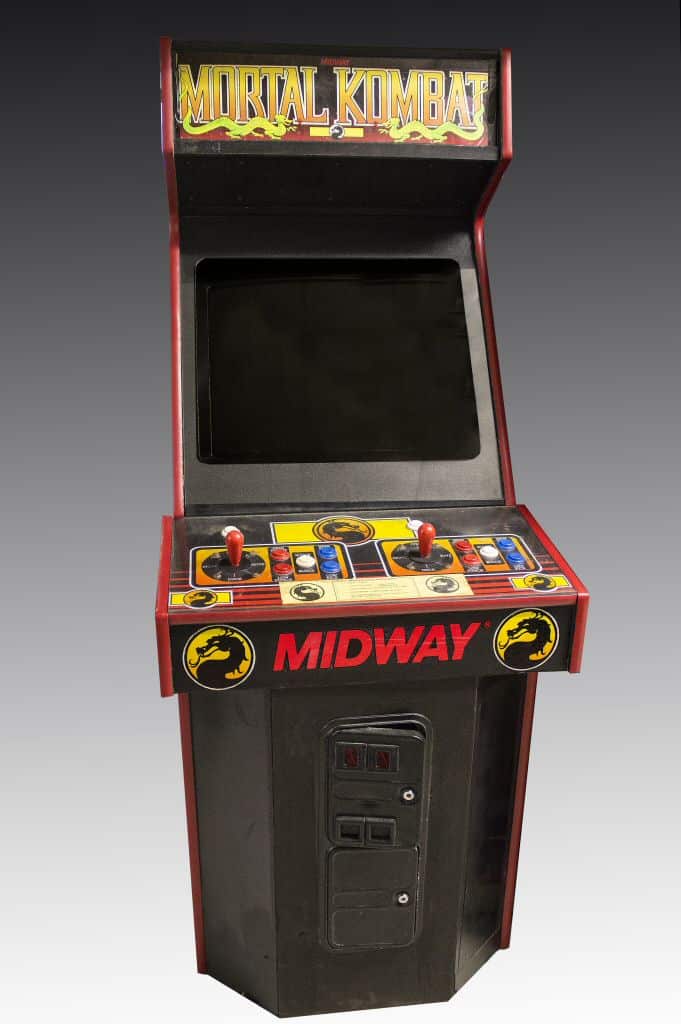 Released in 1992, the one-on-one martial arts fighting game not only launched one of the most popular fighting game franchises ever, it also spurred debate over what video games depicted on screen.
Inspired by Chinese mythology, Kung Fu, and action movies such as Big Trouble in Little China, Boon and Tobias centered Mortal Kombat around a martial arts tournament set on a fictional island in the Earthrealm, in which players selected from a cast of seven characters, each using digitized images of real-life actors instead of the more traditional cartoon-like graphics of most other fighting games.
Each character had his or her own special combat moves, backstory, and reasons for entering the "Mortal Kombat" tournament. Players could compete against each other, or battle computer opponents to try and win the tournament by defeating the evil sorcerer Shang Tsung.
Mortal Kombat became a massive hit in arcades, but when it entered living rooms on home consoles, the game's more realistic graphics and over-the-top violence—most notably its exaggerated finishing moves called "fatalities"—raised its profile with lawmakers.
Although most players didn't take the cartoon violence seriously and research didn't support claims that playing video games led to a greater propensity to commit real-life violence, the U.S. Congress held hearings on video game violence in which politicians and media critics charged that Mortal Kombat and other violent games corrupted the nation's youth.
The hearings and increasing government and media scrutiny led the video game industry to create the Entertainment Software Rating Board in 1994, which signaled that like film or literature, video games weren't just for kids.
And yet, beyond its controversial content and role in triggering debate about the role of violent video games in society, Mortal Kombat's compelling gameplay, iconic characters, and many sequels have kept players coming back to "finish" their opponents again and again.
Did You Know?
Developers Ed Boon and John Tobias originally conceived of Mortal Kombat as centering on Belgian actor Jean-Claude Van Damme, but the martial arts movie star had already signed a deal to star in another video game.
Related Content
The Violent Video Game Moral Panic and the Politics of Game Research
Graphic Violence as Motivator for Game Players?
Warrior and the Video Arcade Fighting Game