Inducted Year: 2019
Microsoft Solitaire meets all the criteria for the World Video Game Hall of Fame: influence, longevity, geographical reach, and icon-status. And yet it is often overlooked—perhaps because it's a digital version of a centuries-old game, and because it so common as to seem commonplace.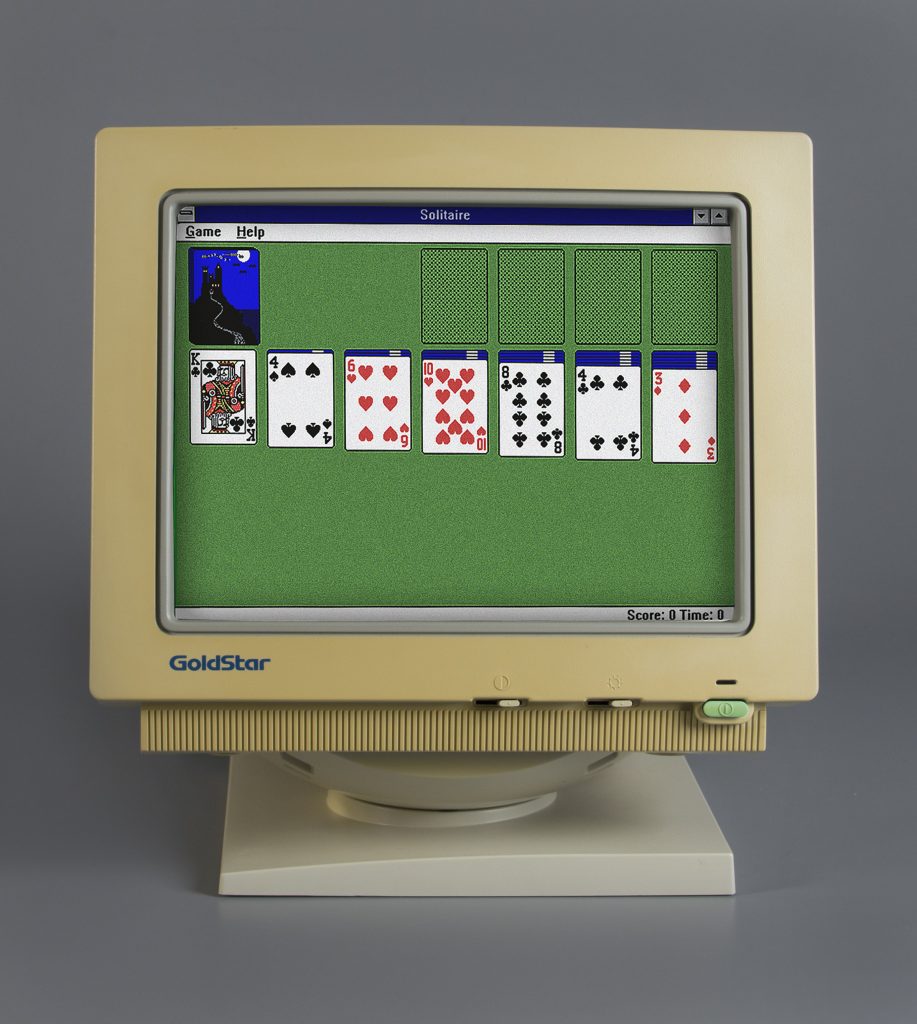 As Microsoft began looking for a game to include in its release of the Windows 3.0 operating system, it chose a version of the Klondike variation of Solitaire—programmed initially by intern Wes Cherry with a card deck design by Susan Kare. Not only did it give users a program they immediately understood, but is also taught them how to use a new computer device—the mouse. Play is the brain's favorite way of learning, and what better way to learn how to use a mouse than by clicking on cards!
Because Microsoft distributed it on every version of its operating system from 1990 through Windows 8.1 in 2013, and has since made the game a downloadable title, it has likely been installed on more than a billion computers.
Microsoft Solitaire demonstrated that there existed a vast market for games that appeal to people of all types, paving the way for the growth of the casual game market. While it was not a new game, Microsoft Solitaire was tremendously influential and is, perhaps, one of the most widely played games of all time.
Did You Know?
Microsoft Solitaire originally included a special feature that allowed people playing the game at work to pull up a fake spreadsheet meant to fool their boss. Microsoft removed the "Boss Key" feature before its release.
Related Content
Why are Casual Games so Compelling?