Inducted Year: 2018
John Madden Football redefined sports video games.
In 1988, Electronic Arts (EA) was all but ready to throw in the towel on making American football video games after its release of John Madden Football for the Apple II met with modest sales. After three years of expensive development the game was a commercial disappointment.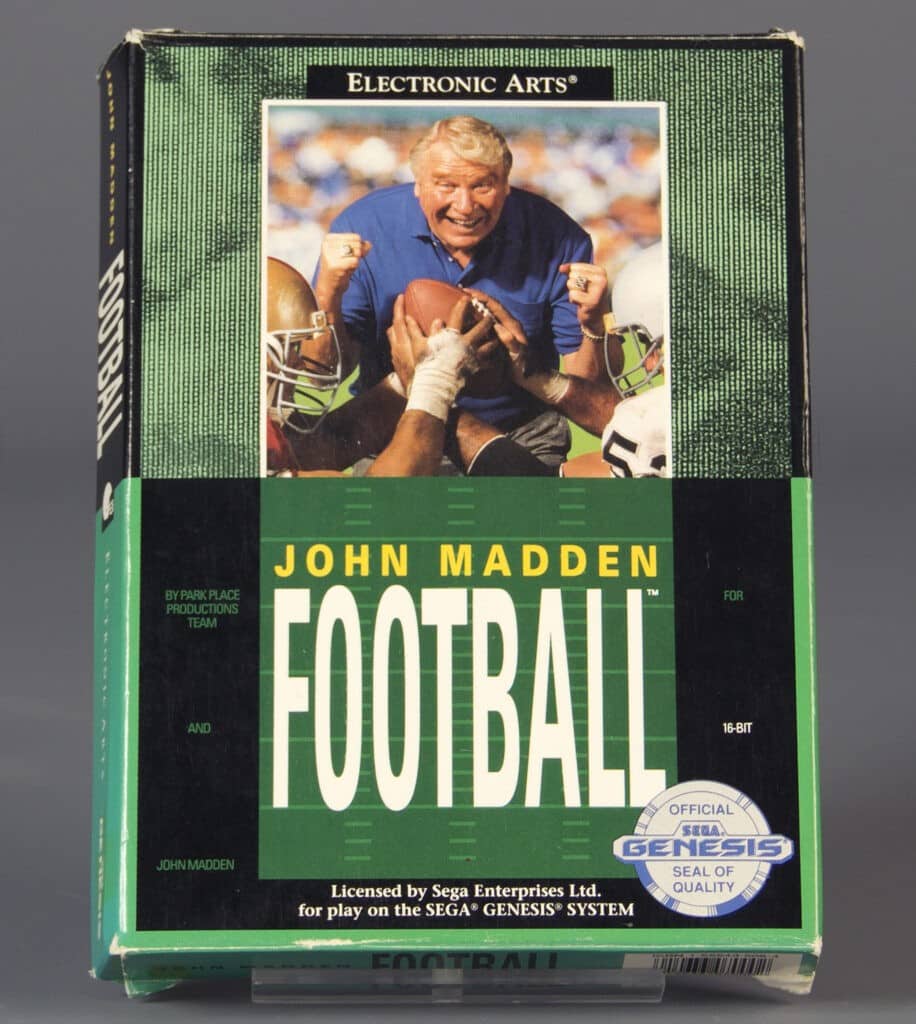 However, EA's founder Trip Hawkins insisted that the company try again. Lead designers Scott Orr and Rich Hilleman knew that EA would need to break from previous sports game conventions and create something entirely new. Working more closely with the legendary coach John Madden himself, Orr and Hilleman departed from most earlier football video games, which emphasized statistical modeling and featured either top-down or side-scrolling perspectives of the field. The new John Madden Football would be an arcade-style action game that balanced dramatic individual confrontations between on-field players with a robust system of player skill ratings such as speed, agility, and strength. And the top-down view from behind the quarterback placed game players closer to the action than ever before.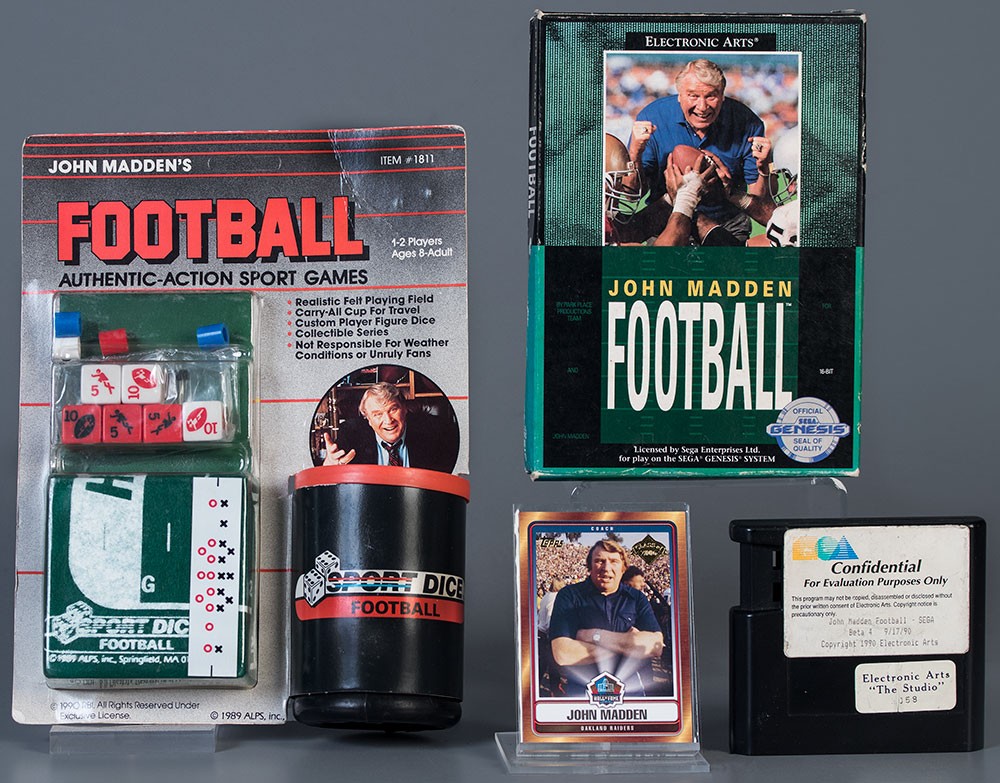 Released in 1990 for the Sega Genesis/Mega Drive, the rebooted John Madden Football would sell 400,000 copies, making it the console's first hit game. But more importantly, the game and its much-anticipated consecutive annual releases modeled a path to success for other franchises and bolstered EA's reputation as the preeminent publisher of sports games.
The Madden Football franchise also enormously influenced professional football, where television broadcasters borrowed its technology and aesthetics to create various media packages and camera angles almost identical to the top-down, behind-the-quarterback perspective established by John Madden Football.
Decades after its debut the Madden Football franchise is a multi-billion-dollar popular cultural phenomenon that has influenced professional football and video games alike.
Did You Know?
Madden Football's top-down, behind-the-quarterback viewpoint directly inspired ESPN's Skycam, a wire-mounted camera system first used in 2001 that provides an almost identical perspective to viewers.
Related Content
Are You Ready For Some (Electronic) Football?