Inducted Year: 2017
Halo: Combat Evolved became one of the most popular first-person shooter games of all time, and re-defined players' expectations for the genre.
In 2001, Microsoft entered the video game market with its first home console, the Xbox. Halo sold alongside fifty percent of all systems, leading critics to name it Microsoft's "killer app," a program so valuable that its loss would deplete the overall desirability of the hardware.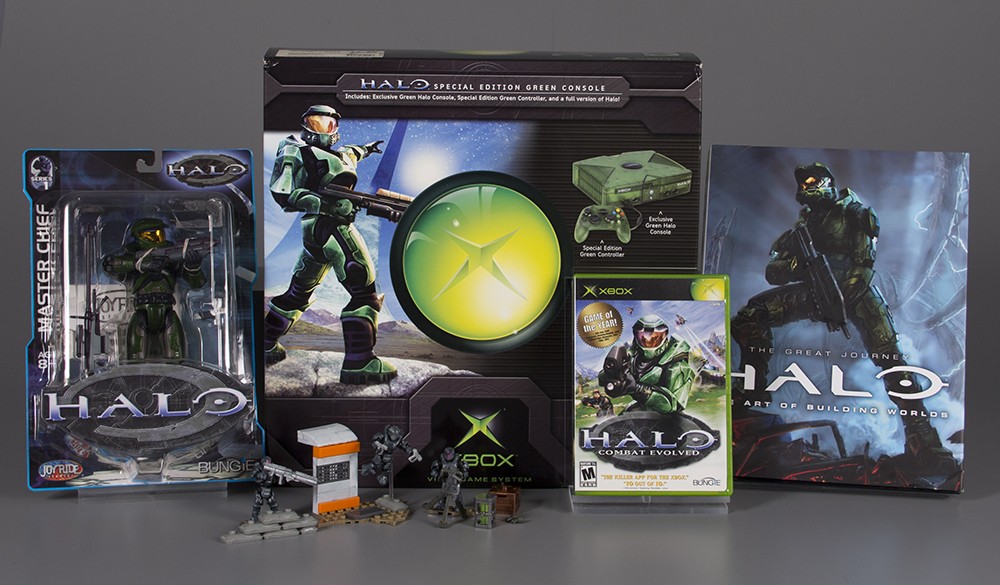 In an era when PC games dominated the first person shooter genre, Halo proved a console could be just as effective a platform for these games. The game's immersive universe, compelling characters, and intricate plot were almost unprecedented in the genre and led players to become deeply involved in the game's story. Halo also boasted one of the strongest multiplayer experiences of its time, despite being released prior to the launch of Xbox Live and therefore requiring players to hook up local area networks to face each other.
With more than six million copies sold by 2017, Halo became the second best-selling game on the Xbox, trailing only its sequel, Halo 2. Critics have called it the Star Wars of video games, and likened it to Virgil's epic Aeneid. A wax figure of the main character, Master Chief, appears in Madame Tussauds in Las Vegas, and the artificial intelligence character Cortana received such praise that Microsoft later gave the name to its virtual personal assistant.
With five main series games and a variety of sequels and spin-offs, the Halo franchise has earned over $4.6 billion and sold over 65 million games. And its hardcore fans, the Halo Nation, still clamor for more.
Did You Know?
Steve Jobs originally introduced Halo as an upcoming release for the Macintosh at the 1999 Macworld Expo, but Microsoft purchased developer Bungie a year later, and it instead became an Xbox exclusive.
Related Content