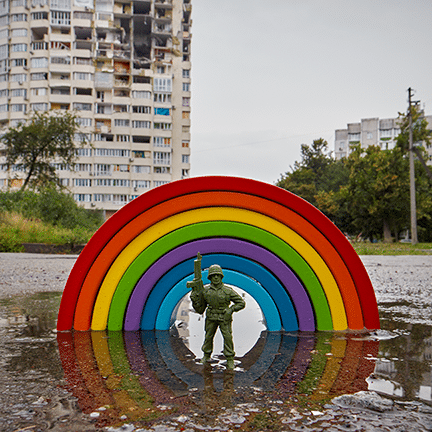 War Toys: Ukraine Exhibit Opening
The Strong National Museum of Play's newest exhibit, War Toys: Ukraine opens November 10.
Children often share their experiences and emotions through indirect methods of communication, such as art and play. As a result, their personal accounts of war frequently go unseen and unheard by the international community. War Toys: Ukraine presents universally understood accounts of this conflict while drawing attention to the individual children and communities who have been affected by armed conflict.