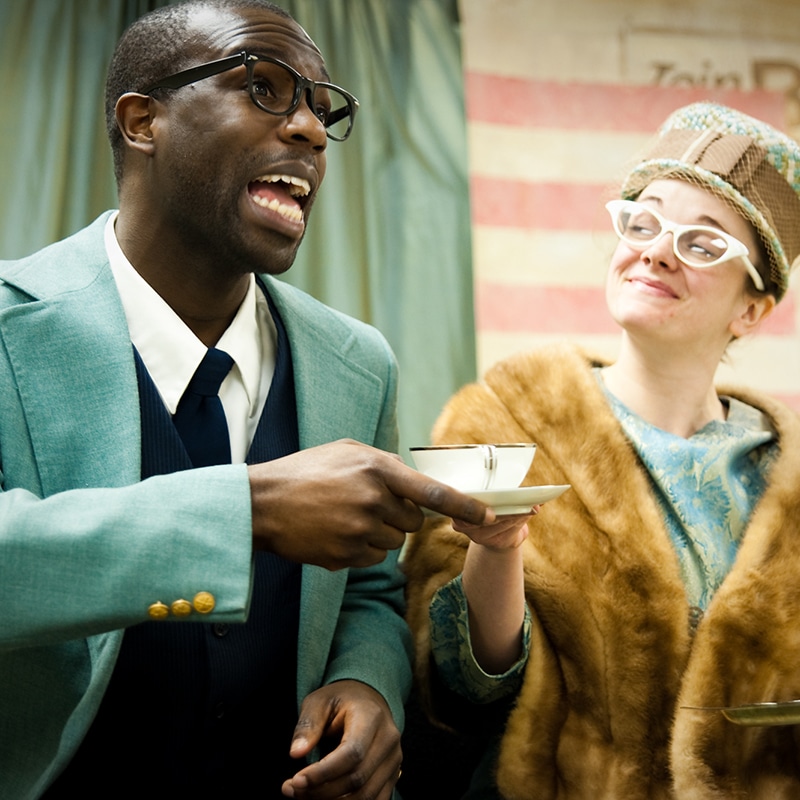 Bright Star Touring Theatre Performances
Enjoy performances from Bright Star Touring Theatre, a national professional touring theatre company based in Asheville, NC, visiting the area with their acclaimed shows African Folktales and Freedom Songs.
At noon, see African Folktales: From the desert lands of the Sahara to the plains of the Serengeti to Mount Kilimanjaro and beyond, join a variety of characters from a wide range of cultures in stories that celebrate the various folk tale traditions of the continent of Africa. African music helps to set the stage for these energetic stories.
At 2 p.m., see Freedom Songs: From the work songs of the fields of people who were enduring the bonds of slavery, to Ragtime, Jazz, R&B, and the inspired spirituals of the Civil Rights movement, this play follows the compelling story of the role that music played in the history of Black Americans. Meet incredible Americans like Scott Joplin, Billy Holladay, Little Richard, and more in a tale that is sure to intrigue audiences of all ages!