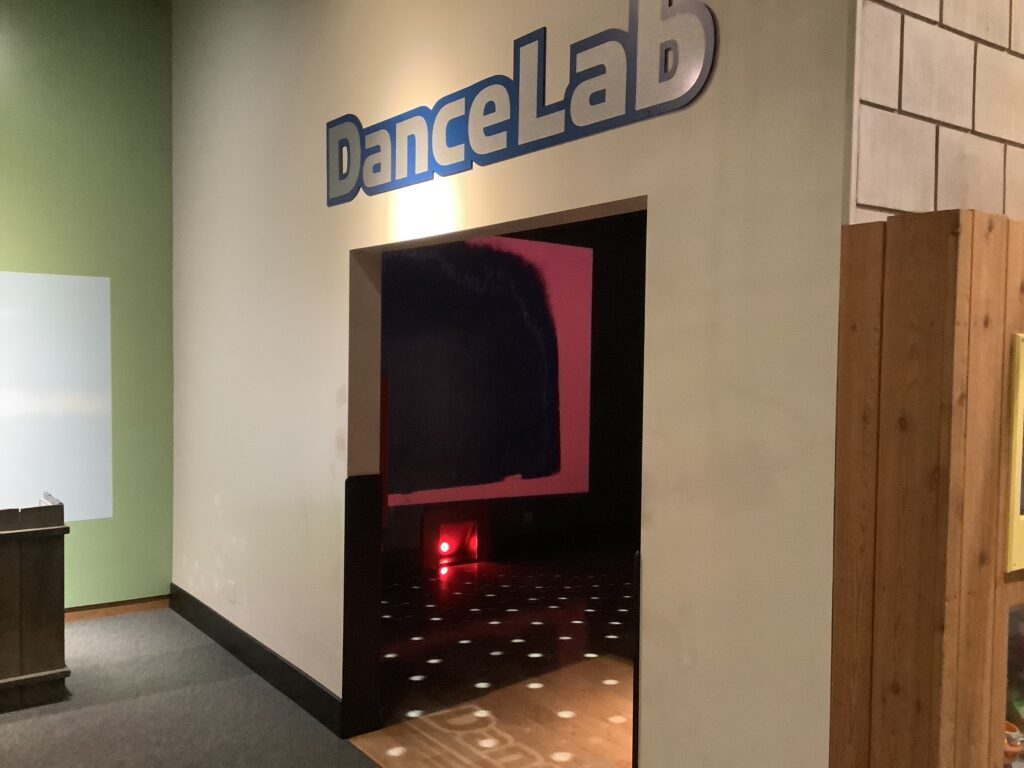 As a child, I used to frequent The Strong museum and its many exhibits. I recall having no small amount of fun. Since then, the museum has changed quite a bit. The most iconic exhibits like Sesame Street and Reading Adventureland are still here, but some that I remember have been replaced over the years with other exhibits. However, there's still a lot to love about the museum and everything therein.
A favorite part of The Strong from my childhood was the Dance Lab, a room with a disco ball, motion sensor and projector that sees your dance moves and projects them onto a wall with various visual effects. It's fun to watch the movements that the motion sensor picks up. While music plays automatically, you can also choose the genre you'd like to dance to, including Turn of the Century-era dance music, mid-20th-century "big band" swing music, 70s disco music, modern pop music, and even a selection of musical tracks from Sesame Street, including the main theme, "C is for Cookie," "People in Your Neighborhood," and "Rubber Ducky." When I was a child, it was on the second floor, but now it's next to the Sesame Street exhibit on the museum's first floor.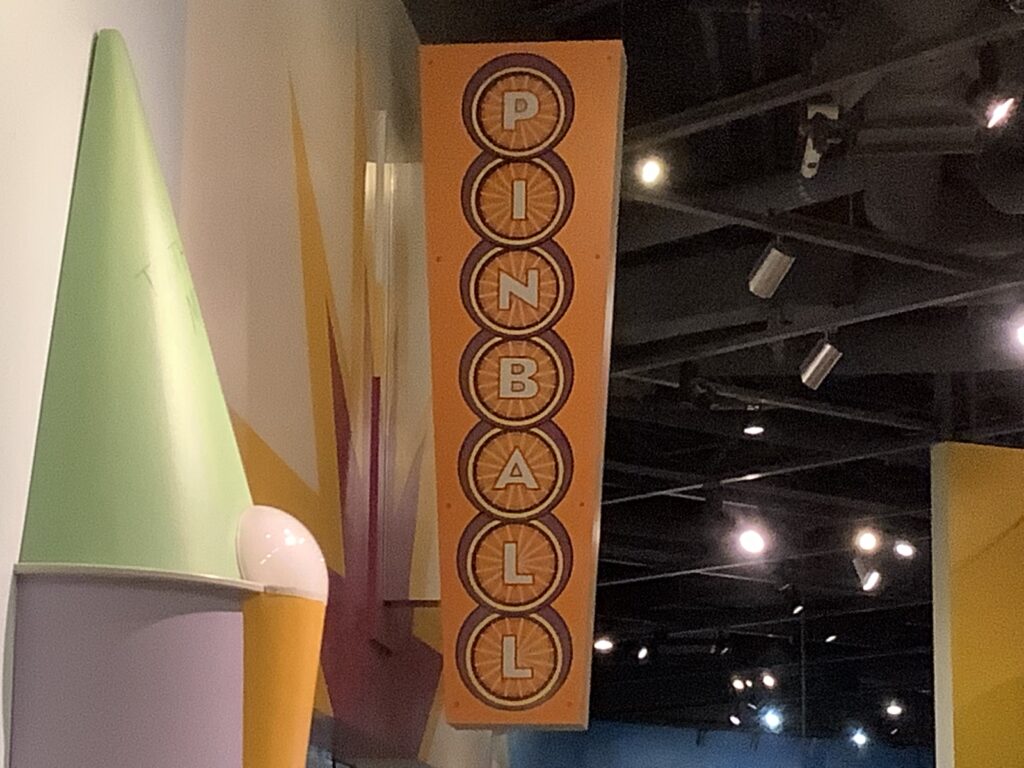 My current favorite exhibit is Pinball Playfield, a gallery full of pinball machines, past and present. One of the oldest machines in the exhibit, D. Gottleib & Co.'s Dancing Dolls, dates back to 1960, though the storage areas in the museum have machines that go all the way back to the 1930s. While the exhibit can only display between 15 and 20 machines at a time, there are countless other machines in the museum's storage areas—awaiting their time in the spotlight. The exhibit is also sponsored by Stern Pinball and the museum receives donations of new games from them, some of which, such as Star Wars, Iron Maiden, Deadpool and Ghostbusters, are available to play. Other notable machines to be played are Atari's Superman from 1979, Stern's ALI from 1980, Data East's The Simpsons from 1990, and numerous machines from Williams Electronics and Bally/Midway from throughout the 1990s, among them being Indiana Jones, Johnny Mnemonic and Cirqus Voltaire. The exhibit is also host to a prototype of Stern's The Lord of the Ringsby critically acclaimed pinball designer George Gomez. In addition, there is a machine with an LED screen that lets guests play a variety of digital pinball machines through a game called Pinball FX2, a game that is available for purchase on Steam. The game contains digital machines based on various intellectual properties and franchises such as American Dad, Bob's Burgers, Alien, Archer, Family Guy, Marvel Comics, Star Wars and more. In addition, the Museum's third floor and basement storage areas hold an impressive backlog of machines, which the conservation team is more than happy to preserve. Among these machines are Sega's Starship Troopers, Data East's Back to the Future and Jersey Jack's The Wizard of Oz.
These are just a couple of many amazing exhibits throughout the Strong museum. Whether you want to stroll through a giant pop-up book of fantasy and adventure, shop for produce in a miniaturized grocery store or take on any electronic challenge from serving root beer to battling aliens, there's a very good chance The Strong museum has exactly what you're looking for.
By Declan Handley-Byrne, SELF Program Intern