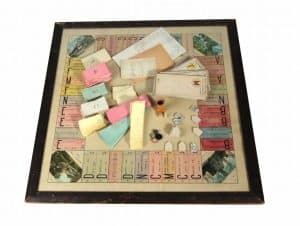 As a curator, I'm enthusiastic about every item I acquire for the museum's collections, but certain acquisitions are definitely more newsworthy than others. I recently had the chance to appear on regional cable TV news, talking about the museum's latest Monopoly set. The story involves Strong's acquisition of this historic version of Monopoly—older even than the "tie-box Monopoly" the museum owns from 1933. The Heap Folk Art Monopoly, as it's known, predates Monopoly "inventor" Charles Darrow's published version by some 20 years.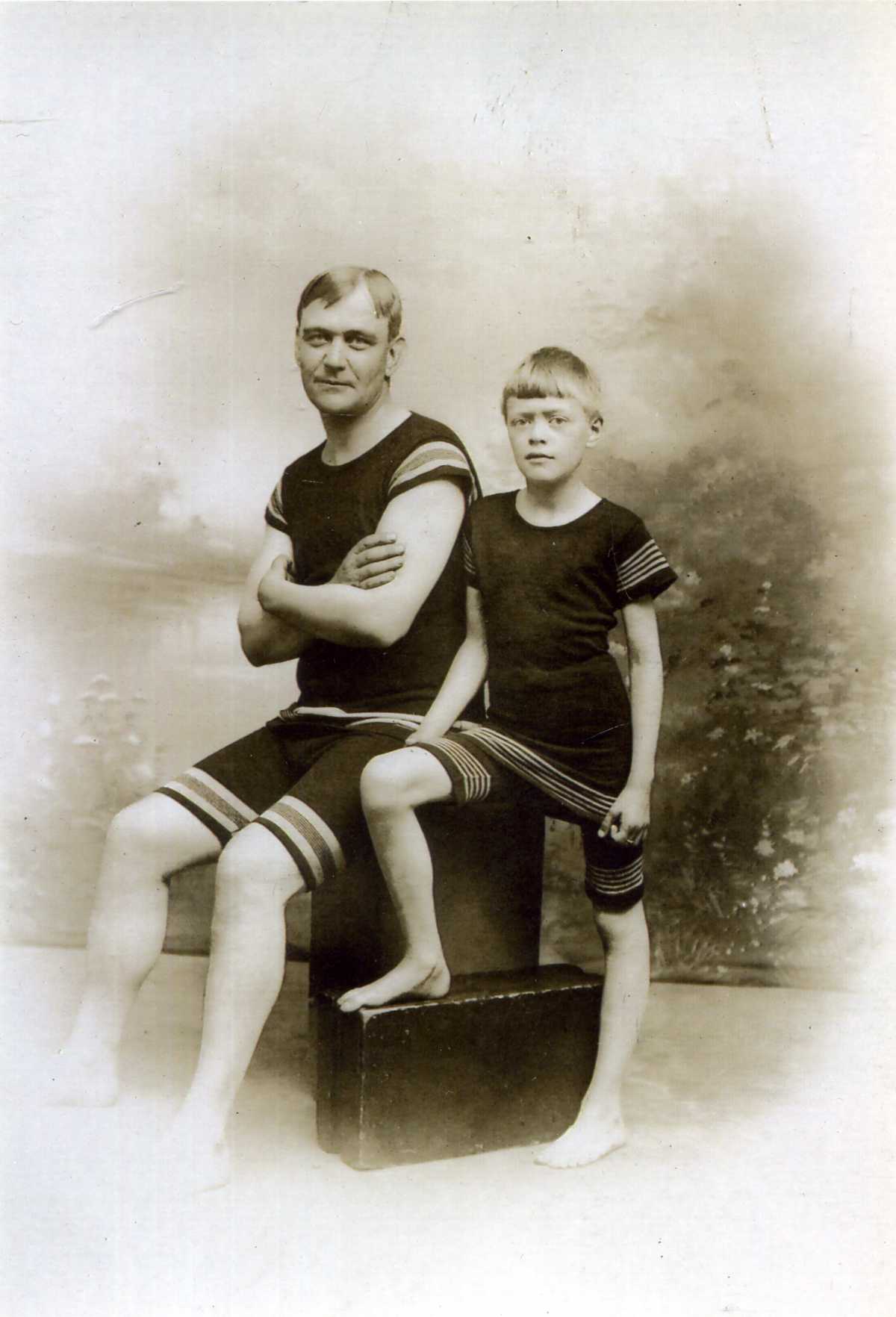 Investigations have revealed that the game Monopoly was played in the eastern U.S., especially in Pennsylvania, beginning around 1910. The homemade Monopoly boards of that time were often customized to represent the local creator's home city. That's precisely what John Heap did when he produced this wonderful game board representing Altoona, PA. Years later John's son, Roy Heap, remembered playing the game as a child between 1910 and 1917 and referring to it as "Monopoly." Childhood memories can be significant and, in this instance, Roy Heap's memories played an important role in settling a major court case.
The next chapter in our Monopoly takes place in 1975 when Roy Heap provided a deposition for the trial of Professor Ralph Anspach. Anspach had invented a game called Anti-Monopoly that he was marketing. At that time, General Mills owned Parker Brothers and the rights to the game Monopoly. Eager to defend its property, General Mills sued Anspach for trademark infringement over his use of the "Monopoly" name.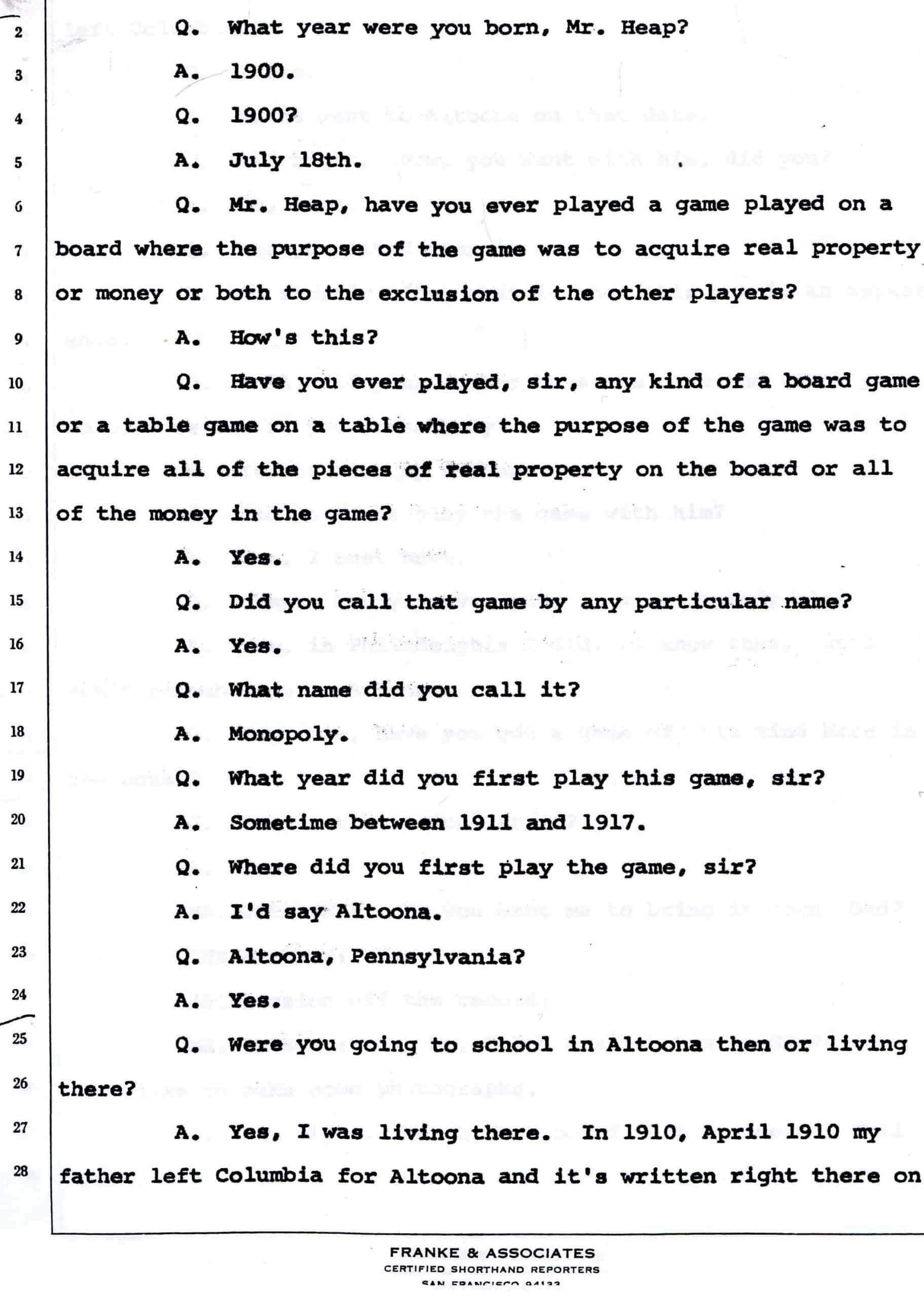 The legal battle lasted 10 years, during which time Anspach discovered several handmade Monopoly games which predated Darrow's version, yet were clearly the same game. As noted in a portion of Roy Heap's deposition, he recalled playing the game as a boy and others testified to playing similar games, thereby supporting Anspach's claim that Monopoly existed before Charles Darrow and Parker Brothers manufactured their game. Eventually the case made it all the way to the U.S. Supreme Court where Anspach finally triumphed—and won the right to continue selling Anti-Monopoly.
I hope you are as excited as I am that this new—well, more like old—Monopoly game found a home here at the museum. We're grateful to John W. Heap, the son of Roy Heap, who provided us with a copy of the deposition and photos of his father and grandfather. The museum will preserve the game and all this historical material so future generations can learn about the early stages of what's undoubtedly the classic American board game.