By Adam Nedeff, researcher for the National Archives of Game Show History
Here at the National Archives of Game Show history, we like to explore the history and culture of game shows. Happily, we are not alone. Beginning on May 10, 2023, ABC will devote four Wednesday evenings to exploring and celebrating the genre with "The Game Show Show," a documentary miniseries. (Two of the people involved with the National Archives of Game Show History will be featured on the show!)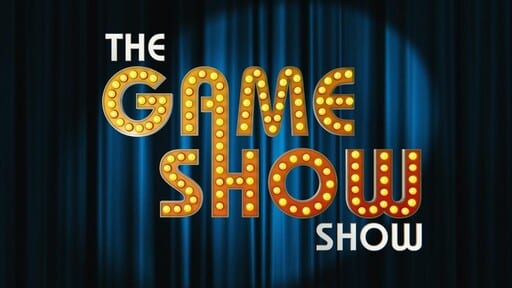 Opening night is titled "The Answer Is…," an exploration of Q&A games like "Jeopardy!" May 17 is "Show Me the Money," a look at games like "The Price is Right," "Let's Make a Deal," and "Wheel of Fortune," that have made their name doling out big cash and fabulous prizes. On May 24, "Over the Top," a look at the wild and outrageous spectacle shows, like "The Gong Show" and "Survivor." May 31 wraps up the series with "Sex, Love, or Money?," a look at how dating and romance have been used as the jumping-off points for classic games like "The Dating Game" and "Singled Out."
Among the experts who sat down with the documentary crew to grant interviews: hosts Drew Carey, Sarah Haines, Michael Strahan, Howie Mandel, Vanna White, Marc Summers, Bob Eubanks, Bob Hilton, Chuck Woolery, and Wayne Brady; from behind the scenes, former programming executive Michael Brockman, writer Shelley Herman; and from the National Archives of Game Show History, co-founder Bob Boden and researcher Adam Nedeff. Christian Carrion, who hosts the podcast "Tell Us About Yourself" in conjunction with the National Archives, will be involved, too.
Boden said, "I'm very excited to be a part of this comprehensive history of game shows, which will be broadcast on ABC, the network most dedicated to showcasing and celebrating the best and most enduring genre on television."
Nedeff added, "I'm thrilled at the opportunity to present this kind of salute to game shows, which have meant so much to me as a form of entertainment. In fact, I'm so excited, I decided to write this blog to promote it!"
DO YOU REMEMBER…THESE OTHER GAME SHOW DOCUMENTARIES?
"American Experience: The Quiz Show Scandals"(1992) – From PBS, the definitive telling of what happened in the 1950s quiz show scandals, featuring interviews with the producers and contestants who were implicated.
"Big Bucks: The Press Your Luck Scandal"(2003) – Game Show Network examined the bizarre but unforgettable story of Michael Larsen, an alert viewer of "Press Your Luck" who figured out that the supposedly "random" squares on the game board weren't really random at all, and took full advantage of what he had figured out when he appeared on the show as a contestant.
"Thanks for Playing Concentration" (2014) – National Archives of Game Show History co-founder Howard Blumenthal produced this documentary about the history of the long-running "Concentration," featuring behind-the-scenes stories from his father Norm Blumenthal, the show's producer and designer of its iconic rebus puzzles.