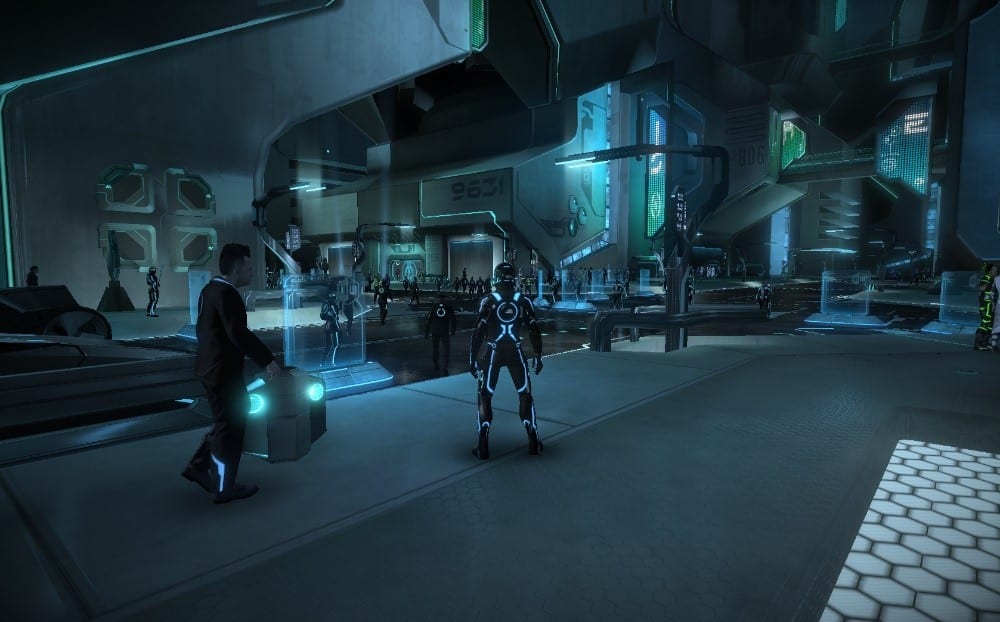 Digital rights management (DRM) tools have been used on software for decades. Companies install these protections to defend software from piracy or the unauthorized copying of the data. However, although designed with the best of intentions, DRM can have a negative effect on legally purchased software as well.
In 2010, Disney released the game Tron Evolution as a tie-in to the company's Tron: Legacy movie, and distributed it on console and Windows computer platforms. While the console versions have their own form of DRM tied to the console hardware itself, the PC version uses the DRM product SecuROM, created by Sony Digital Audio Disc Corporation (DADC), to protect the game from piracy. SecuROM primarily protected the content of the disc itself, with the ability to differentiate if the game was running off an original disc or an unauthorized copy.
Sony DADC later added online authentication to SecuROM, requiring users to check in to a remote server to authorize their serial key. This authorization process had strict limits that varied per game, restricting the numbers of copies that could be installed.
Some developers, after a game has been out for a while, remove DRM so that players can continue to play it even if the DRM software no longer functions as designed, but nine years after its initial release, Tron Evolution continued to use the same SecuROM DRM it shipped with. This necessitated activation and problems began when Reddit user Renusek pointed out that the game could no longer be activated, something other users began noticing in October 2019. One user reported that Disney had decided to discontinue use of SecuROM, eliminating any easy way to play the game strictly using the software as originally purchased.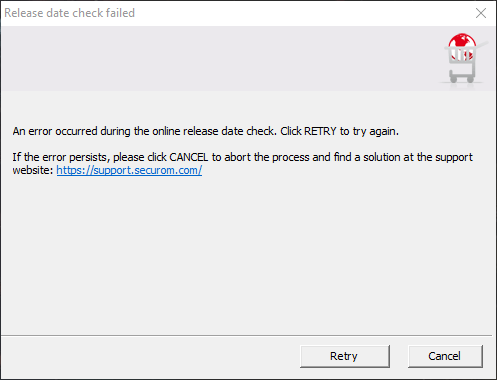 In 2015, the United States Library of Congress added a new exemption to the Digital Millennium Copyright Act that allows users to modify their single player games, in cases where online authentication servers are no longer available, in order to circumvent the DRM lockdown. While tools do exist to circumvent the SecuROM DRM employed in Tron Evolution, they were designed for piracy and existed prior to the servers going offline, making their legality questionable at best. The fact that the very same tools used to circumvent Tron Evolution's DRM can also be used to circumvent other games using the same protection renders their use even more questionable.
Because The Strong is committed to preserving the history of video games, I wanted to see how much work it took to play Tron Evolution today. The very first wall that I hit after installing Tron Evolution from a DVD was SecuROM's Release Date Check, which was designed to prevent the game from being played prior to its official release. But like many servers, the server used to verify the date is offline. SecuROM did release an offline version of the release date check, so I was able to bypass this requirement.

The next error came in the form of Games for Windows—Live (GFWL), Microsoft's online gaming service that has since been replaced by Xbox Game Pass for PC. An update to the GFWL software fixed this error, at least for now.
Then comes SecuROM's online activation. I entered the serial key, and checked it twice, but quickly found what everyone else had realized: the server is no longer validating serial keys. At this point, I am stuck, as there is no way to advance further using the tools that were made available by either Disney or SecuROM. Using piracy tools, it is possible to get into the game and play, although Games for Windows—Live presents its own sets of potential future issues, should the game's reliance on it not be removed prior to the service becoming unavailable.

Although Disney has pledged to issue a patch to allow owners of the game to play, the patch has no release date. These circumstances bring into question other titles that use similar authentication and our ability at the museum to keep the games accessible into the future. If tools that are being created by hobby programmers aren't legally available, that would leave it up to The Strong to program solutions as needed, a tall order for a single game, let alone the hundreds of titles that use varying forms of DRM. Still, the museum's teams continue to work diligently to preserve video games in all their myriad format and stand ready to face these and other challenges.
By Andrew Borman, Curator