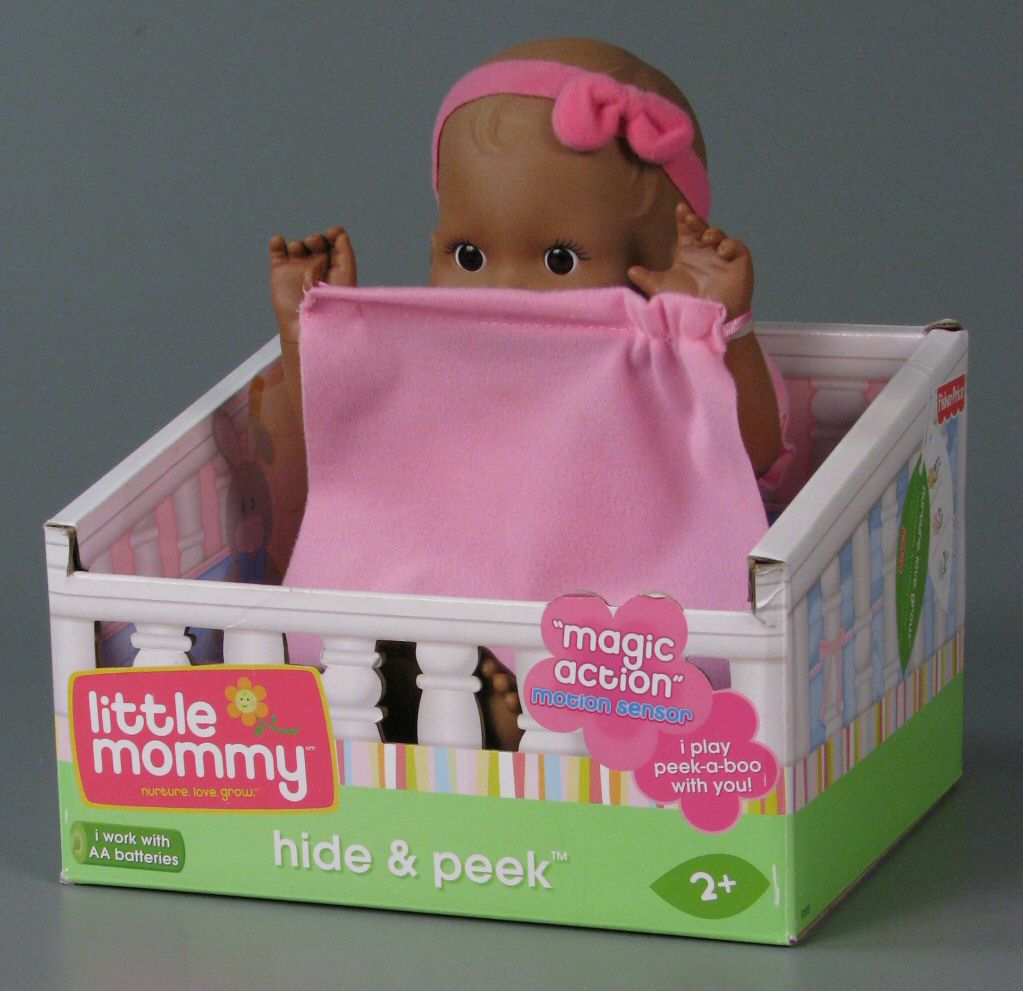 For more than 100 years, parents have criticized the talking, walking, crying, eating, and drinking dolls that appeared on the market. They have complained that mechanical dolls leave little to children's imaginations. These complaints sound familiar today, what with the scores of dolls such as Baby Alive, Baby Check-Up, Baby Annabell, Baby Wet and Wiggles, and Little Mommy Hide and Peek. In fact, toy makers and doll makers have offered so many crawling, creeping, speaking, walking, drinking, and eating dolls that mothers (much more involved in parenting than fathers were a century ago) and child-rearing experts called for reform. One mother (among several, actually) did something about it.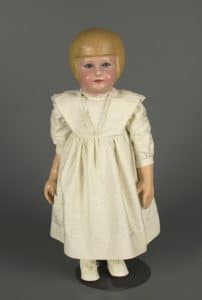 In 1899, Martha Jenks Chase of Pawtucket, Rhode Island, began applying her talents as a seamstress to making cloth dolls and the collection of the National Museum of Play includes 37 examples of her creations. A doctor's wife with progressive ideas, Chase objected to the American-made mechanical dolls that filled store shelves. She felt the inventors' interest in technology overwhelmed children's imaginative capacity to make the dolls "come alive." Chase also judged the fashion dolls manufactured in Europe inappropriate because they encouraged children to crave material things. She pronounced most dolls too fragile and too heavy for children's play. To counter these deficiencies, Chase made her own dolls of stockinet (a cotton knit used for undergarments), stiffened with sizing, and molded into the likeness of real-life children. She painted her dolls with insoluble paints to make them washable. Their cotton stuffing (many dolls of the day were filled with sawdust) also made the dolls lightweight, soft to the touch, and more desirable for the doll play Chase observed in children. Chase's dolls encouraged children to display affectionate and nurturing behavior in their make-believe play.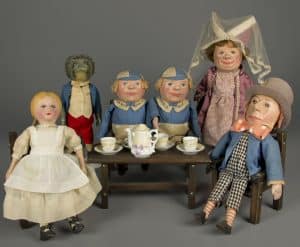 Martha Chase set up her doll-making operation at her home in a backyard building called the Dolls' House. Chase's small cottage industry employed a number of women as molders, painters, and seamstresses. By 1913 the workers of the Dolls' House produced play dolls, dressed or undressed, in six sizes ranging from 12 to 30 inches and retailing for $2.50 to $7.50. The dolls, though not cheap by early 20th-century standards, reached customers nationwide and sold well in department stores like Macy's, Best & Co., Gimbel Brothers, and Wanamaker's, as well as toy stores such as F. A. O. Schwarz.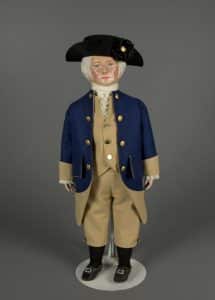 At the turn of the 20th century, toy makers introduced dolls based on characters from history and popular children's books to promote gender-neutral doll play. Chase began making her story character dolls in 1905 when she offered several figures from Lewis Carroll's Alice in Wonderland. She made dolls of George and Martha Washington, Roger Williams, and characters from Charles Dickens's novels. Martha Chase died in 1925, and her family continued in the doll-making business into the 1970s. Her ideas about doll play remain as relevant today as they did 100 years ago.