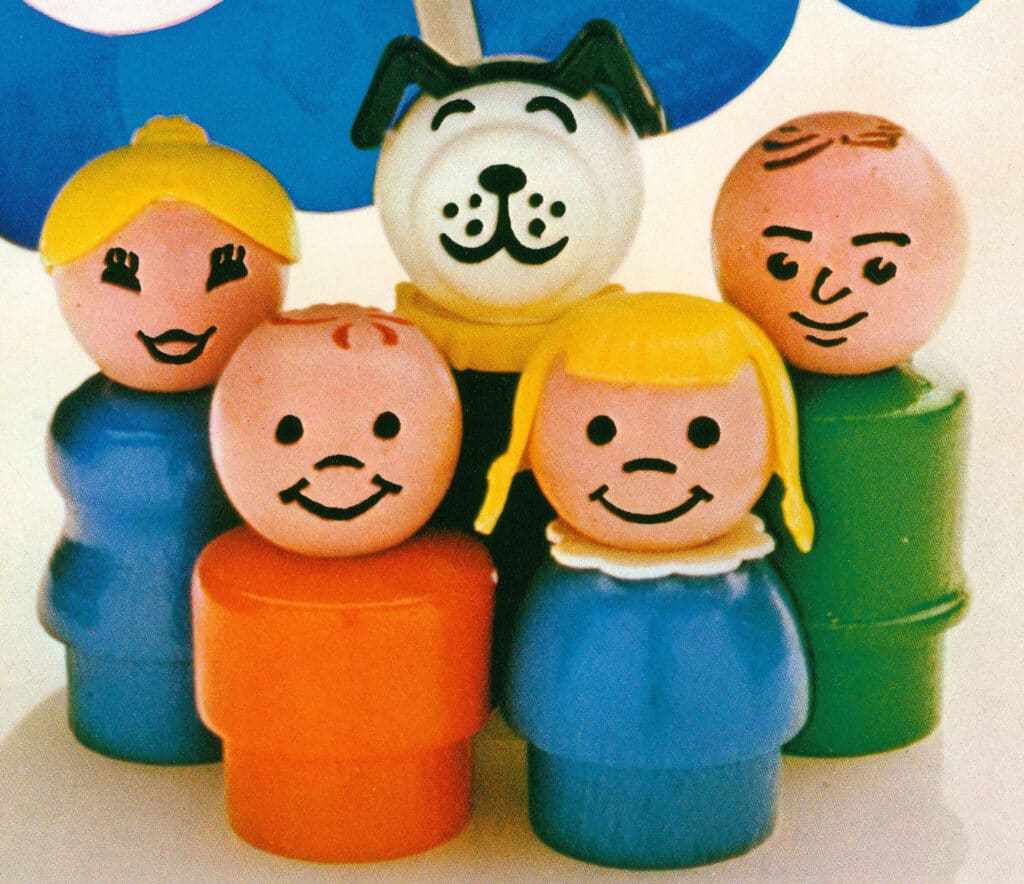 My earliest (and fondest) memories of play involve none other than the Fisher-Price Little People®. Countless hours of my preschool years were spent sprawled on the living room floor, completely immersed in a fictitious world that I created and maintained. My little hybrid wood/plastic friends could be found scattered across carpets, stairs, and countertops. They were small enough to fit in my pockets so they could easily be transported from one location to the next.
I don't think I ever identified with the Little People as individuals with storylines. Their genders, ages, and races really had no impact on how I played with them. It wasn't uncommon for me to place a "baby" in the driver's seat of the family car while the "parents" were relegated to the role of passengers. My biggest interest at the time was determining where the figures would fit, whether that was in a vehicle, on a swing, in a bed, or on a chair.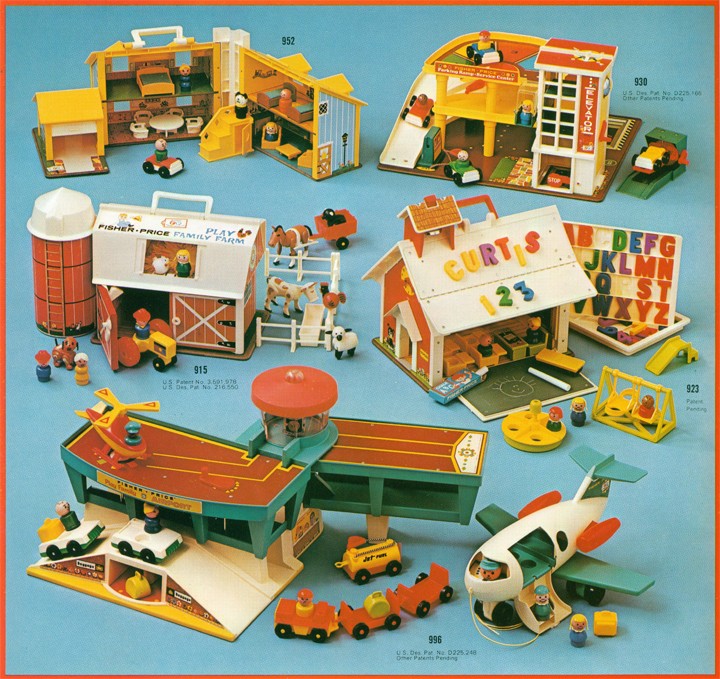 My Little People play experience was heightened by the numerous play sets that Fisher-Price offered for me between 1973 and 1975. The airport, school house, action garage, and farm were among my favorites. Cars could be refueled, bells could be rung, helicopter blades would spin, and barn doors would emit a realistic "moo" noise when opened. These molded plastic play sets were the perfect place for me to explore various "worldly" environments from the comfort and safety of my living room.
What I didn't realize until recently is that my little wood and plastic friends weren't officially marketed and sold as Little People until 1985. Between the late 1950s and 1964, there was no specific name affiliated with these petite removable peg figures. Instead, they were more or less considered accessories for a specific toy. When you bought the Safety School Bus back in 1959, for example, the removable wooden peg figures were just part of the set, not the main attraction.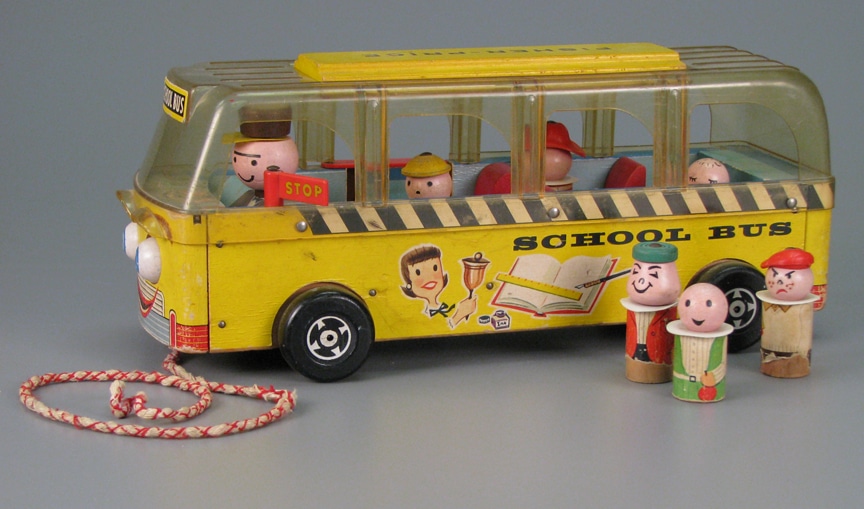 In 1965, Fisher-Price recognized the marketing potential they had on their hands and began selling the characters and play sets as the "Play Family" line. In 1985, after years of consumers referring to Play Family characters as "those little people," Fisher-Price officially changed the brand name to Little People to accurately reflect consumer response. Stylistically, Little People underwent major transformations in 1991 and 1997. Contemporary molded-plastic versions of them bear no resemblance to their wooden and plastic predecessors. The Little People's longevity, however, is a testament to their timelessness.
I recently went into the museum's storage to check out our collection of Little People and immediately spotted the Play Family Farm. I couldn't resist the temptation and, when I carefully opened the barn door, the loud "moo" noise echoed and made me feel like a four-year-old again. Thank you, Little People.
By Tara Winner-Swete, Cataloger