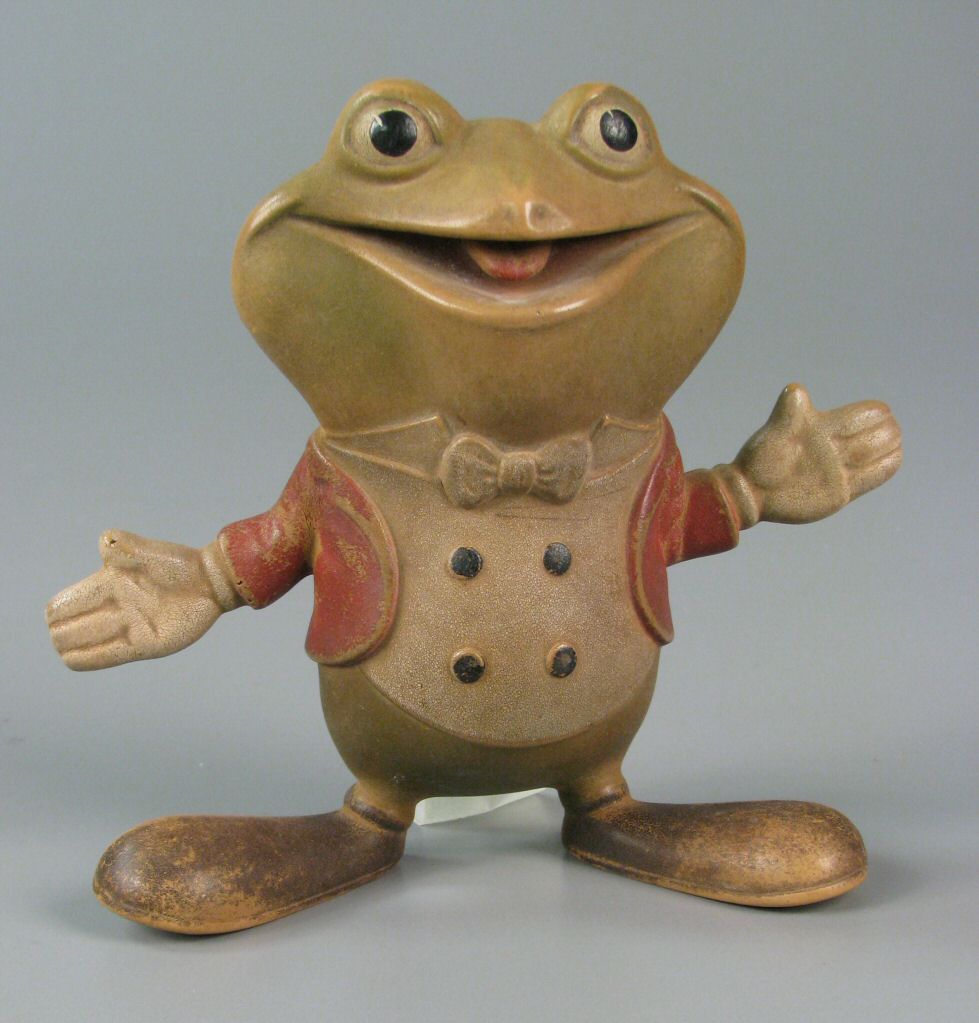 "Plunk yer magic Twanger, Froggy!" Back in the early 1950s, these magic words enabled that impudent rubber frog known professionally as Froggy the Gremlin to suddenly appear out of nowhere on The Buster Brown Show. Materializing in a puff of smoke and uttering his famous "Hiya kids; Hiya, Hiya!" greeting, Froggy's subsequent antics and smart aleck remarks visibly annoyed the show's host, a jolly fellow known to all as Smilin' Ed McConnell, but always delighted the kids gathered in the adjacent peanut gallery.
Kids and television go back a long way. Although World War II had interrupted television's development, the new medium took off in earnest soon afterward. Commercial TV rapidly emerged as more 7½ by 10-inch screens found their way into homes and advertisers realized that kids made an ideal audience.
The St. Louis-based Brown Shoe Company ranked as an early believer in television's marketing potential and sponsored its own half-hour show, Smilin' Ed's Buster Brown Gang. Smilin' Ed made the successful transition from radio to the new medium with his cast of crudely-made puppets—Froggy the Gremlin, Squeaky the Mouse, and Midnight the Cat—and the new show premiered on November 21, 1949. Soon, in addition to shoes, they began hawking comic books and other licensed products. The Brian Sutton-Smith Library and Archives of Play at The Strong holds one of those Buster Brown comic books. Issue No. 37's Christmas Fun feature story illustrates the three main characters up to their usual shenanigans.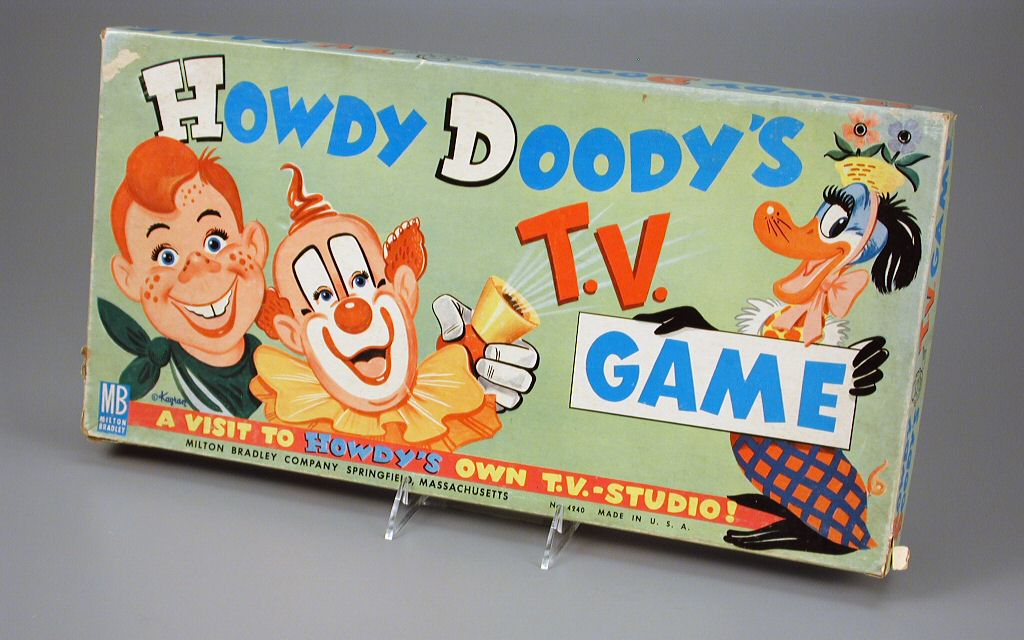 Other great shows for kids appeared nationally at this time—The Howdy Doody Show (1947–1960) with Buffalo Bob Smith; Ding Dong School (1952–1956); and Romper Room (1953–1994) to name a few. The new medium required much less of the imagination but delivered much more to an intrigued and eager audience. These early shows gradually introduced children everywhere not only to the new medium of television, but also to a new form of learning, one that rather successfully combined comedic content with serious intent and with interactivity. Mixing education with entertainment, viewers learned a valuable lesson about government when Howdy ran for President of the Kids of America in 1948.
Growing up in the 1950s, these early shows had a huge impact on my life. One of my fondest childhood memories involved watching Froggy with my fellow patients in the kid's recovery room of the hospital while I soothed my freshly-detonsilled throat with ice cream. Froggy's antics, coupled with the cool dessert, were the treats I needed to take away that sting!
Many years later in 1982, the song "Froggy's Lament" appeared on an album of video game songs by Buckner & Garcia entitled Pac-Man Fever, recalling the amphibian cutup. And, in his 2006 memoir Before You Leap, Kermit the Frog paid a tribute to Froggy, calling him "one of the only on-screen amphibian stars."
One lesser television production, Freihofer's Breadtime Stories, was produced and broadcast only in Schenectady, New York, where television was invented. Freihofer's Bakery sponsored this daily, 15-minute show. A high point of my early years came on June 27, 1955 when, for my sister's fifth birthday, our parents gave us and two cousins tickets to the show. There, on the set in WRGB's Channel 6 studios (the only station in town at that time), each of us took a seat on the bleachers—behind the birthday cake display and in front of the cameras—and received fruit cookies to munch on. My biggest thrill occurred when the host, "Bud" Mason, called on me to make the day's "squiggle," a random crayon mark that he would immediately transform into a finished drawing. I sprang from my seat in the peanut gallery, approached the side of the huge bread truck in the studio, stepped up to the oversized drawing pad, and made my mark. I couldn't believe that he had chosen me!
I realize that kids today probably don't feel the same fondness that I do for 1950s television stars like Froggy the Gremlin and wouldn't be dazzled by the primitive production values of Breadtime Stories. New generations have their own favorites like Dora the Explorer or SpongeBob SquarePants and their own television memories. Whatever your age, we need to stay mindful of our playful experiences and the wonderful memories they generate. Why not share them with the National Museum of Play's project to collect Play Stories. Tell us about any similar experiences you had growing up, especially those that were extra special. We'll be smiling right along with you.