Visiting the Imagination Destination Exhibit
I am going to visit the Imagination Destination exhibit at The Strong Museum.
Museum hosts will be wearing blue shirts, and some may wear a mask. I might see museum workers cleaning and smell cleaning supplies while I am visiting. I can help keep the museum clean, too, by cleaning my hands.
I will walk with my adult to Imagination Destination. We will walk past other exhibits. There will be other children playing there, too.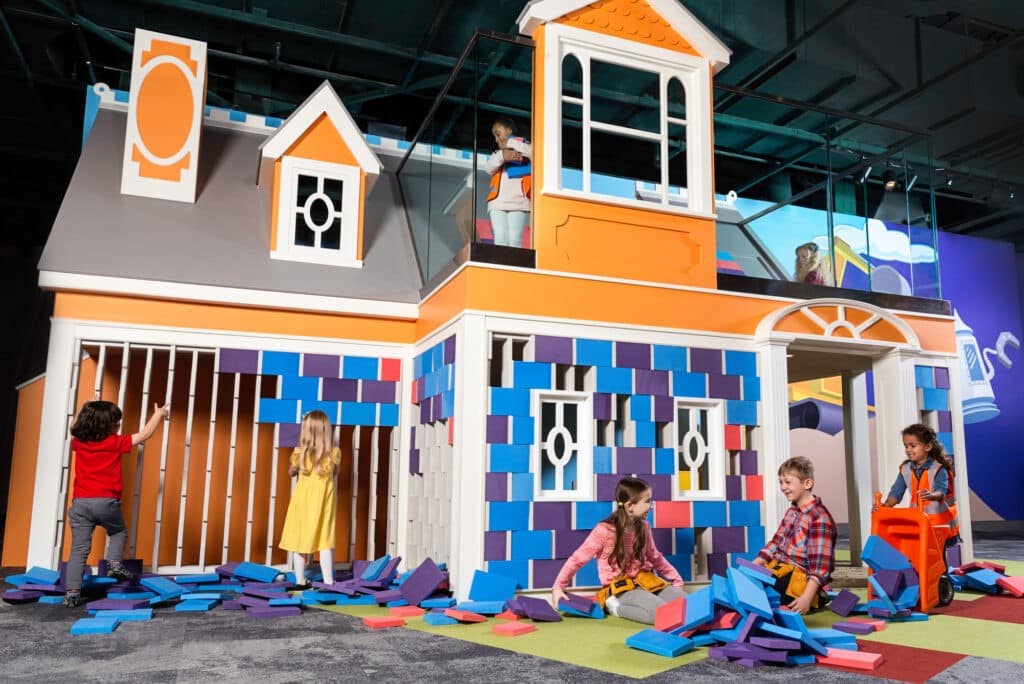 I can walk up the ramp and pretend to fly the rescue helicopter. Past the helicopter to the second floor, I can be the captain of a spaceship. There will be blinking lights and sounds. I can slide down the Rescue Slide, too.
In the Space Climb structure, I can climb all the way up and go down the slide. I can wave to my adult from the very top.
I can be an actor on the theater stage, and I can change the lights and sounds there.
I will stay inside Imagination Destination with my adult until we are ready to leave together. I can't wait to use my imagination at the museum!