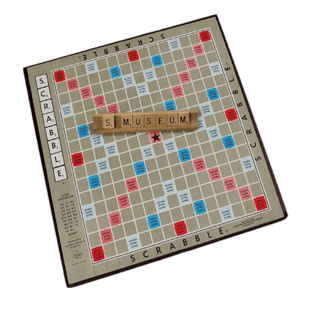 Inducted Year: 2004
During the Great Depression, architect Alfred M. Butts had time on his hands and play on his mind. He devised a game of 100 lettered tiles used to form words on a square grid that looked like a crossword puzzle. Each letter carried a numerical value, and players scored points by tallying up the values of the letters in the words they laid down.
Butts was a better game creator than marketer. He called his game Lexiko, then Criss Cross Words; but the names did little for sales. In 1948, Butts licensed the rights to James Brunot who refined the rules, changed the design, and offered another new name: Scrabble. Early sales were slow, but word of mouth created devotees. By 1954, after Selchow & Righter had taken over production, sales topped 4.5 million. The game's popularity hasn't flagged: present owner Hasbro, Inc. sells two million copies annually in the United States and millions more internationally.
Sales figures tell one story, but Scrabble's value doubles and triples when players rack their brains and stretch their vocabularies. Scrabble, little changed from its original form, proves that the best games let players play pleasantly, learn unconsciously, and socialize easily.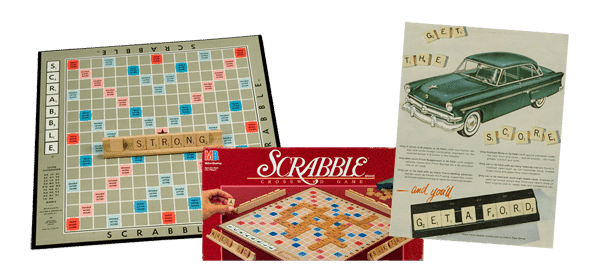 Factoyd: In 2006, Massachusetts' native Michael Cresta played the word QUIXOTRY in a tournament, worth a record 365 points