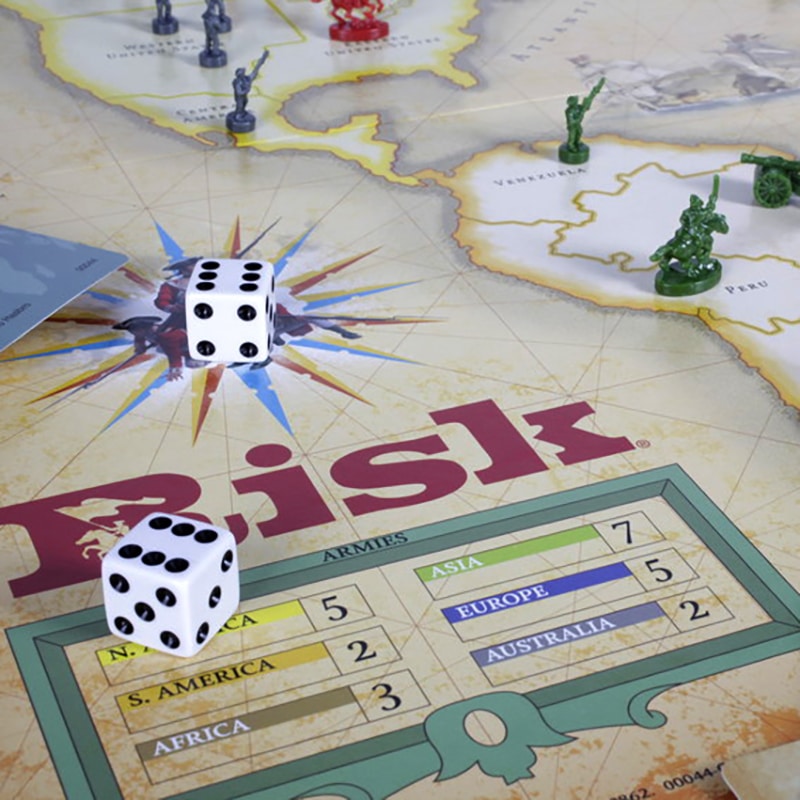 Inducted Year: 2021
The French filmmaker Albert Lamorisse designed a board game with simple rules but complex interactions, La Conquête du Monde (The Conquest of the World) in 1957. Purchasing the rights, Parker Brothers published it with a few small changes as Risk in 1959. It became the first popular game involving strategy, diplomacy, conflict, and conquest.
Risk players control armies of tokens on a world map board in attempts to capture adjoining territories from other players, battling by rolls of the dice. The winning player defeats and eliminates opponents and occupies all 42 territories on the board—and thus all six continents. There are various strategies for winning the game, special two-player rules, and today, optional rules to change the play. A Risk player employs strategy, or decision-making, that will affect the game's progress and outcome. Part of the game's appeal is that, unlike most war games, more than two players may compete.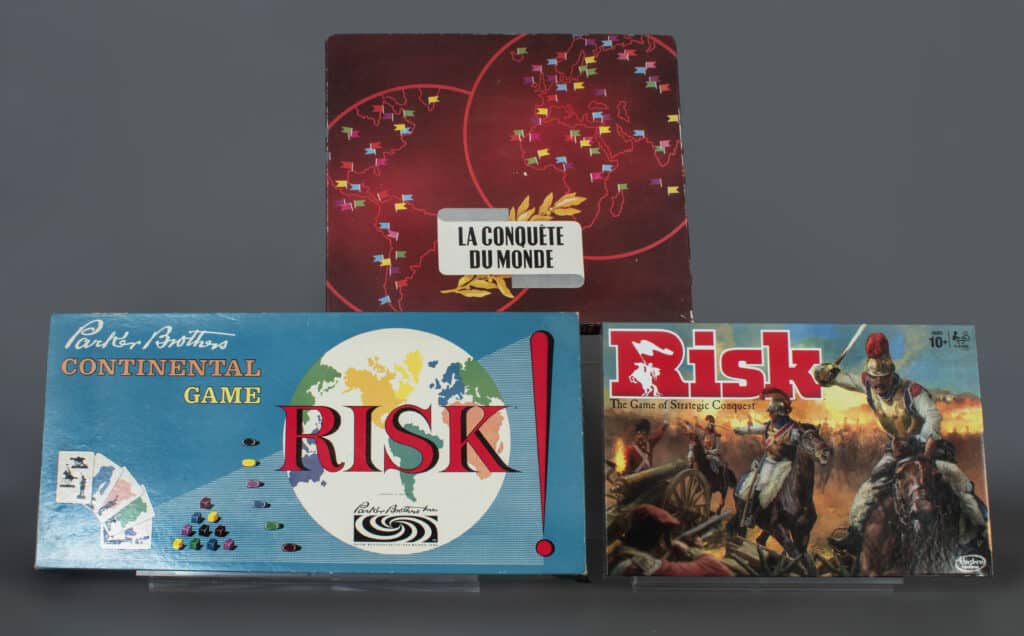 Risk is the first such strategy game for multiple players, mass produced and enjoyed by generations. The game is considered a progenitor of many war games that followed it, such as Avalon Hill's Axis and Allies and, by extension, strategy games called Eurogames such as The Settlers of Catan. Risk now encompasses multiple variants related to historical periods or battles, science fiction and fantasy, as well as video game examples. Its influence is touted by game collectors and experts, but on a personal level, many serious gamers state that their interest in these games began when they first played Risk.