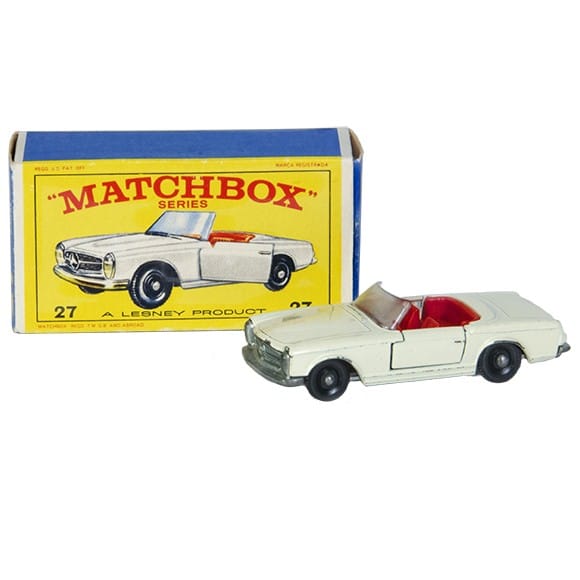 Inducted Year: 2019
English die casters Leslie Smith and Rodney Smith founded Lesney Products in 1947 and, along with partner Jack Odell, began making small toys to fill slack demand during wartime. In 1952, Odell was inspired by a rule at his daughter's school that permitted students to only bring toys that fit inside a matchbox. He scaled down Lesney's road roller toy, packaged it in a matchbox, and sent his daughter off to school. The Matchbox car was born.
Soon the company rolled out a cement mixer, a double-decker London bus, and a palm-sized racecar, advertising that, with Matchboxes, children could buy for pennies. U.S. sales began a few years later, and Lesney added a Ford Customline Station Wagon to its formerly all-British fleet. In 1960, Lesney exported 70 million tiny vehicles. American kids became collectors, taking 100 million Matchbox cars for a spin annually. Such success, achieved with little advertising, made Lesney Products one of England's most profitable companies.
In 1968, Mattel roared in with Hot Wheels. Kids traded in the British product for these flashier American muscle cars. Lesney countered with the Matchbox Superfast line of cars and pumped up its advertising campaign. Lesney also diversified the designs, introduced a line of fantasy cars, and produced Disney-themed vehicles. Despite these efforts, Matchbox's high cost of manufacturing in England drove Lesney into bankruptcy. Universal Internal Ltd. acquired the product, formed Matchbox International, and moved most of the production to Asia.
Today Matchbox still rolls as a top seller, now part of the Mattel family of toys. A formula for high quality, impressive detail, and affordable prices set Matchbox apart from their competitors when they debuted in 1952 and fueled such an enduring success that some people continue to call a miniature car, no matter the maker, a "Matchbox."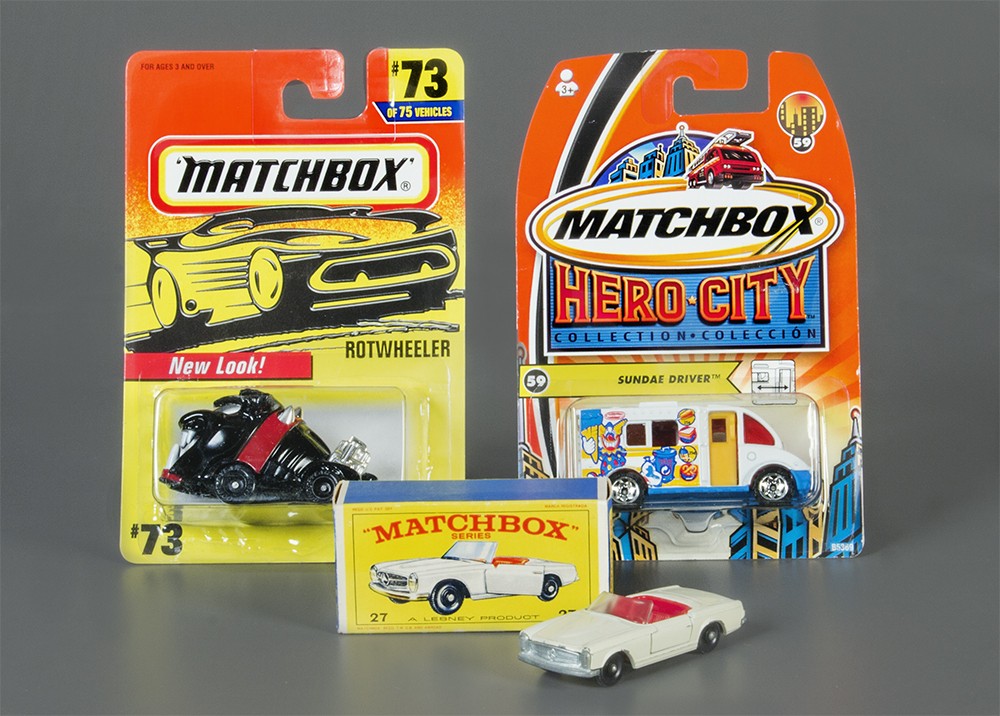 Factoyd: In 1953, Jack Odell designed a model of the golden coronation coach of Queen Elizabeth II. More than a million of the coaches sold.