Corporate Partner Membership
---
Corporate Partners enjoy a suite of benefits to share with their employees while providing critical funding for The Strong—a highly visible community cornerstone that attracts nearly 600,000 visitors each year. The Strong's Corporate Partners are organizations that are investing in the community and the lives of their employees. We invite you to join other businesses and corporations who partner with the museum and support The Strong's exhibits, programs, and preservation efforts.
Executive Partner —Annual Contribution: $10,000
Ambassador Partner—Annual Contribution: $7,500
Associate Partner—Annual Contribution: $5,000
Supporting Partner—Annual Contribution: $2,500
Community Partner—Annual Contribution: $1,250 (limited to corporations with up to 200 local employees)
To learn more, or to make an in-kind contribution of goods or services, please contact Myranda Gillow, Advancement Coordinator, at 585-410-6366 or mgillow@museumofplay.org.
Corporate Partner benefits are subject to change and are not transferable.
---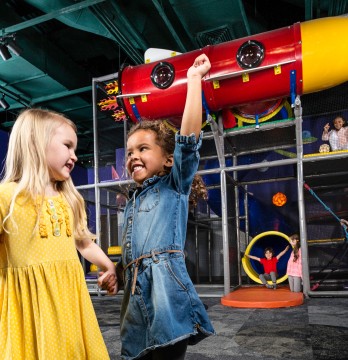 ---
Make a Donation Today
Become a champion for play and help make a difference in the lives of the children and families who play, learn, and grow with The Strong.