Tuesday, June 8, 2021
For Immediate Release
Shane Rhinewald, 585-410-6365, srhinewald@museumofplay.org
ROCHESTER, NY—Celebrate Juneteenth with The Strong and the Greater Rochester Martin Luther King Jr. Commission from 11 a.m. to 2 p.m. on Saturday, June 19. Enjoy performances and activities promoting and honoring Black history and culture, learn about Black-owned businesses in the community, and checkout the outdoor ROC Freedom Riders Zone. The Strong and Rochester Area Community Foundation are pleased to offer FREE admission and parking to the museum on June 19.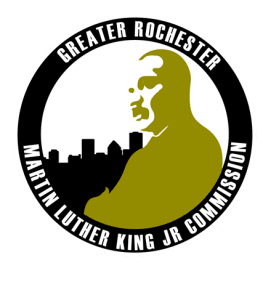 "We are excited to partner with The Strong on a safe and jubilant Juneteenth Celebration and make it accessible to the community," said Simeon Banister, President of the Greater Rochester Martin Luther King Jr. Commission. "Juneteenth commemorates the delayed fulfilment of the promise of the Emancipation Proclamation, over two and a half years after it was issued. On this holiday, as we celebrate the history and contributions of African people in America, Juneteenth also reminds us that the fight against injustice continues."
The event kicks off with a traditional opening ceremony that includes pouring of libations by an elder, a drum call, and singing of "Lift Every Voice and Sing."  From 10 a.m. to 2 p.m., Community Fighting COVID (part of the Rochester Rapid Response Team) will be onsite offering free COVID-19 vaccinations with no appointments necessary. Outside, the ROC Freedom Riders Zone will be a gathering point for the Freedom Riders, and other onsite activities include music and entertainment from Beat 105.5 (sponsored by HOPR Bike & Scooter Share) and community partners Healthi Kids and FoodLink.
Inside the museum, guests can:
Listen to stories of a beautiful, vibrant, and diverse people passed down through generations, told by the Blackstorytelling League of Rochester at 11:30 a.m. and 12:30 p.m.
Sway to the rhythms of the YMCA Dreamseeds Jazz Band at noon and 1 p.m.
Meet local authors Leslie C. Youngblood, from 11 a.m. to noon, and Nykki Matthews, from 11 a.m. to 2 p.m. Enjoy an ensemble performance from the Rochester Philharmonic Orchestra at 2 p.m.
Make Juneteenth crafts and help Hive Creative Collective create a community mural.
Also, check out the self-guided Black History Artifact Tour in the museum's exhibits.
Admission and parking are free on June 19.
=====================================================================================
Museum Hours: The museum's hours are 10 a.m. to 5 p.m. daily.
General Admission Fees: Free on June 19 only.
Admission to Dancing Wings Butterfly Garden: Free on June 19 only.
Parking: Parking is free on June 19 only. More details at museumofplay.org/visit/directions-and-parking.