Wednesday, June 2, 2021
For Immediate Release
Shane Rhinewald, 585-410-6365, srhinewald@museumofplay.org
Howard Blumenthal is best known for his work leading the development and production of the PBS program, Where in the World Is Carmen Sandiego? The series was the first television game show to receive The Peabody Award. It was recognized as "the best education TV show ever" by People magazine. Howard's work in game shows began with Warner Communications' innovative QUBE project, where he created and produced How Do You Like You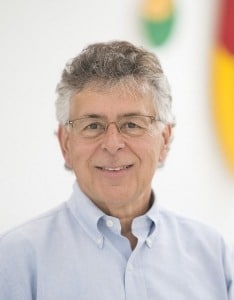 r Eggs?, starring Bill Cullen, followed by early work on Nickelodeon's Double Dare and the development of Remote Control, the first original series on MTV. As President of Glow in the Dark Productions, he supervised, produced, and wrote game shows and related programming for Food Network, History Channel, Cinemax, TV Land, and other networks. Internationally, Carmen and several other game shows have been produced in Spain, Germany, Italy, England, Canada, and several other countries. Howard's documentary work includes On the Other Side of the Fence, winner of the Gold Medal at The New York International Film Festivals and a special United Nations award, and The Boys of Summer, about Jackie Robinson and the Brooklyn Dodgers, a ViRA winner.
Howard is the son of Norm Blumenthal, the producer of NBC's long-running daytime game show, Concentration. He grew up at NBC in the 1960s, spending many days learning from the many game shows produced in NYC during a very productive era. Norm began his career at Barry & Enright on Twenty One, Winky Dink & You, and other popular series.
Currently, Howard is a Senior Scholar at The University of Pennsylvania's Positive Psychology Center. His area of focus is growing up in the 21st century. He travels the world to interview children and teenagers for Kids on Earth (www.kidsonearth.org), and to lecture at major universities. During the pandemic, he began to explore how learning and schoolwork for an original internet series, Reinventing School (www.reinventing.school). The results of his research, and his insights on learning, play, and the purpose of school are taking shape as his next book, Our Whole World in Their Hands: 21st Century School & Our Global Future.
The author of more than 20 books, including This Business of Television with co-author Oliver Goodenough, Howard was a long-running syndicated columnist for more than 100 newspapers via The New York Times Syndicate and United Features. He has been a senior executive at divisions of Hearst and Bertelsmann, and the largest music website, CDNow. Past clients and partners also include Parker Brothers, LEGO, HarperCollins, NHK, France24, The Learning Company, and Merriam-Webster. He currently serves as an Advisor to the UNESCO Chair for Global Understanding for Sustainability, Friedrich Schiller University of Jena, Germany, and looks forward to several new international relationships in the future.