Wednesday, June 2, 2021
For Immediate Release
Shane Rhinewald, 585-410-6365, srhinewald@museumofplay.org
Bob Boden is an Emmy-nominated executive producer, network and studio executive, and international format consultant, frequently acknowledged as an industry leader in the game show and reality genres.
Bob is currently executive producer of the celebrity comedy game show format Funny You Should Ask, which premiered in United States syndication in 2017. He also serves as executive vice president, production & development, Entertainment Studios, a global media company owned by Byron Allen.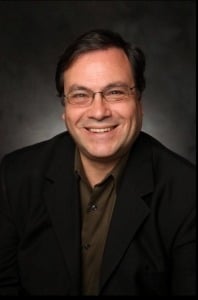 Bob first made his mark as a game show executive producer with Greed, a format he co-created with Dick Clark, broadcast on FOX primetime, and sold to 19 countries. Recently he was showrunner for the entire run of The Chase, the United States version of the successful ITV quiz format. The series was nominated for an Emmy for outstanding game show, a format award from Realscreen, and a Breakthrough Award from the National Association of Television Program Executives.
Bob's producing credits include Family Feud, American Idol Extra, Don't Forget the Lyrics, BOOM!, Paradise Hotel 2, Solitary, To Tell the Truth, Superhuman, Scrabble Showdown, The Game of Life, Pictureka, Challenge of the Child Geniuses, The Nova Quiz, Househusbands of Hollywood, Penn & Teller's City Spectacular, Pictionary, and The Really Awards. He was also a freelance writer for Jeopardy!
Bob has served as a high-level executive for numerous companies, including CBS, ABC, FX, The Family Channel, Hasbro Studios, Dick Clark Productions, Mark Goodson Productions, and Barry & Enright Productions. He helped launch and served as head of programming for the Game Show Network and FOX Reality Channel.
As an executive, Bob has supervised The Price is Right, Match Game, The $25,000 Pyramid, The Home Show, Home & Family, Card Sharks, Instant Comedy with the Groundlings, Press Your Luck, Whammy!, Lingo and many others. His concept for the documentary Big Bucks:  The Press Your Luck Scandal stood as the highest rated telecast in GSN History for almost a decade. Bob has produced, launched, and consulted on formats in Canada, Mexico, England, France, Germany, Spain, Italy, Israel, Ireland, Scotland, and the UAE.
He has served as a consultant to a variety of prominent companies, including Sony Pictures TV International, National Geographic Channel, Endemol Shine USA, Mark Burnett Prods., Fremantle Media, Telepictures, dick clark productions, Talpa Media, Stage 29 Prods., Lionsgate, Ryan Seacrest Prods., Electus, Warner Bros. Animation, ITV Studios, Vin di Bona Prods., Mission Control Media, GSN, Zodiak USA, Bunim-Murray Prods., Core Media, Next Entertainment, Sharp Entertainment, Shed Media, DirecTV, Nigel Lythgoe Prods., Don Mischer Productions, Zone 3 (Canada), 44 Blue, Atlas Media, AMC, Fox Family Channel, Nickelodeon, Univision, Nash Entertainment, Studios USA, Stone Stanley Prods., HBO Independent Prods., WGBH-TV, Columbia Pictures TV, MCA TV and Twentieth TV, and the websites uproar.com and playkast.com.
As a consultant, Bob has helped launch several series, including Are You Smarter than a 5th Grader, Match Game (Canada), Million Second Quiz, Next Great Champ, and Trato Hecho (Spanish version of Let's Make a Deal).
He was honored with an Innovation award from Hasbro for his work on the game show Family Game Night.  He has also co-created over 30 original formats, many of which have been optioned by Fremantle Media, Bunim-Murray Productions, Ryan Seacrest Productions, A. Smith Co., ITV Studios, and Discovery Studios. 
Bob is currently an adjunct professor for the S.I. Newhouse School of Communications at Syracuse University.  He has also taught at UCLA Extension and the Entertainment Master Class, and has lectured at Cal State Fullerton and USC.