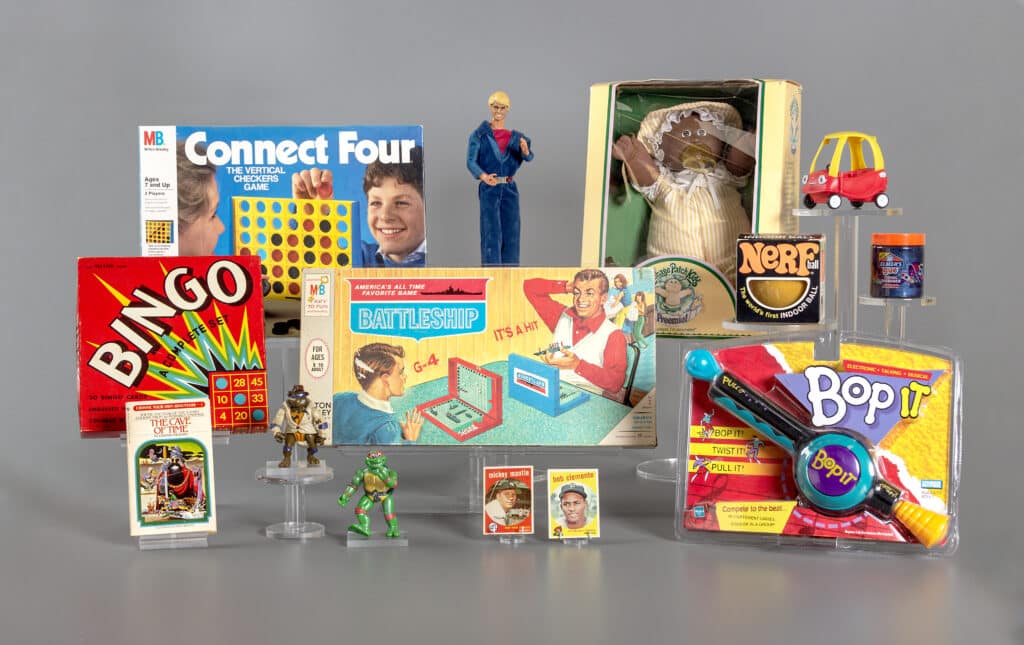 September 13–20, 2023
Which toys do you think are most worthy of joining icons such as Barbie, Rubber Duck, and Hot Wheels in the National Toy Hall of Fame? Vote below for the one you think best meets the criteria of icon-status, longevity, discovery, and innovation. 
The three toys that receive the most public votes will be submitted on one ballot and will join the other top-three submissions from members of the National Selection Advisory Committee. The public will collectively act as one member of the committee.  
The final inductees will be revealed on Thursday, November 9.