---
Play Rochester
---
Explore Rochester's top cultural destinations for history, photography & film, animals, and play!
Find information to start planning a day of play for the whole family at The Strong museum.
---
The Strong is the ultimate play destination for kids of all ages!
So Much to See
and Do
The Strong museum is the cornerstone of the emerging Neighborhood of Play—a new, vibrant, walkable neighborhood, in downtown Rochester.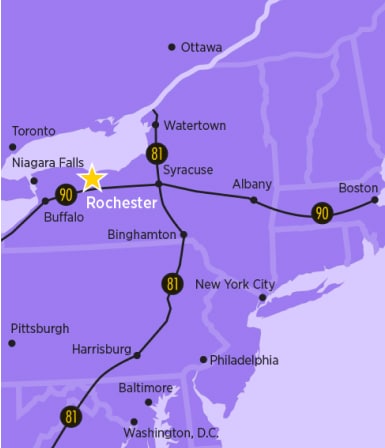 Rochester is located on the southern shore of Lake Ontario within the Finger Lakes region, just 90 minutes from Niagara Falls, and 2 hours from the Pennsylvania border with easy access to the New York State Thruway and regional expressways.
Other Regional Attractions
---
Rochester has so much to offer! Explore these family friendly destinations, and then visit their websites to buy tickets in advance.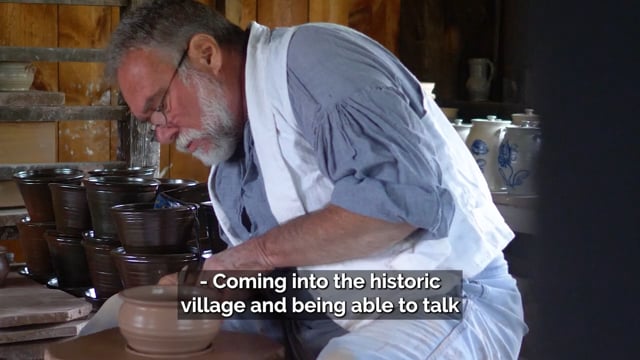 ---
Genesee Country Village & Museum (GCV&M)
23 Miles from The Strong Museum

History comes alive at the largest and most comprehensive living history museum in New York State. Genesee Country Village & Museum invites your whole family to step back in time to explore the 19th-century Historic Village with 68 buildings, costumed interpreters, a variety of hands-on experiences, and lots of outdoor space. Visitors can tour the working brewery, the blacksmith, pottery, print shop, and tinsmith and visit the baby animals on the farm. Be sure to watch a meal being made in one of the kitchens or participate one of several daily gatherings to learn more about life in the 1800s. Stop by the John L. Wehle Gallery to see our outstanding collection of wildlife art and 19th-century clothing, plus rotating exhibits on wedding clothing and the natural history of New York. End your day by taking a piece of history home from the Museum Store, featuring handcrafted fudge and Village-made tin and pottery. Open May through October with special events all year long. Just 20 miles from downtown Rochester and 60 miles from downtown Buffalo. Visit gcv.org for hours and more information.
---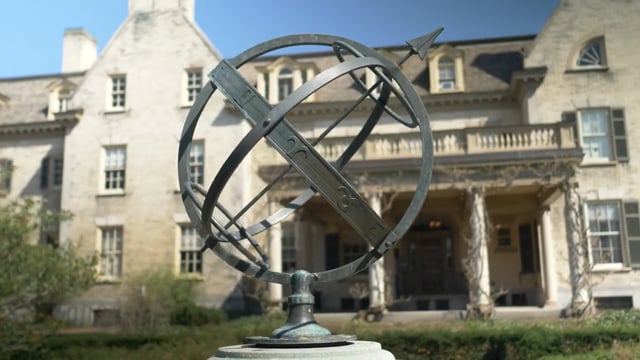 ---
George Eastman Museum
1.4 Miles from The Strong Museum
Explore one of the world's foremost collections of photography and cinema and the National Historic Landmark mansion and gardens of George Eastman, the pioneer of popular photography and motion picture film. The museum's robust exhibition schedule features contemporary and historic photography. The mansion and gardens tell the story of how this visionary entrepreneur and philanthropist lived for almost thirty years during the early twentieth century.
Children of all ages can get hands-on in the museum's Discovery Room. Discover the phenomenon of "persistence of vision" and examine early devices to see how to make still pictures move using the illusion of motion. Try your own hand at making drawings move. Using light sensitive paper and small objects, create your own images—without the use of a camera! Use the GEM app Scavenger Hunt to explore the museum and house.
---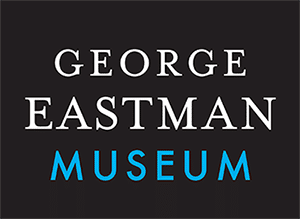 ---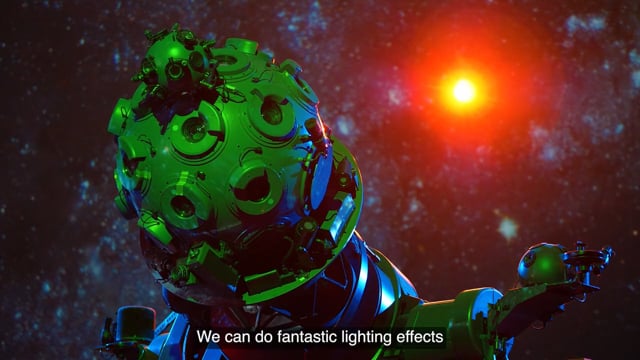 ---
Rochester Museum and Science Center
1 Mile from The Strong Museum
Explore the depths of the oceans and the edges of the universe at the Rochester Museum & Science Center (RMSC). Visit the Museum and discover something new through more than 200 hands-on exhibits, spectacular shows, authentic collections, and programs for lifelong learners. Delve into interactive science exhibits, like Science on a Sphere, a 3D experience highlighting geological events, or Electricity Theater, featuring twin Tesla Coils, or travel back in time and learn about the history of the Rochester region. At the Strasenburgh Planetarium, journey across the universe under a 65-foot dome and immerse yourself in star shows based on up-to-date research and enjoy featured films and brilliant laser light shows. In Naples, NY at the Cumming Nature Center, explore the beautiful and vast 900-acre preserve and choose from hikes along 15 miles of trail. Attend one of the many hands-on family events and gallery exhibits that celebrate nature. There is something for everyone at the RMSC.
---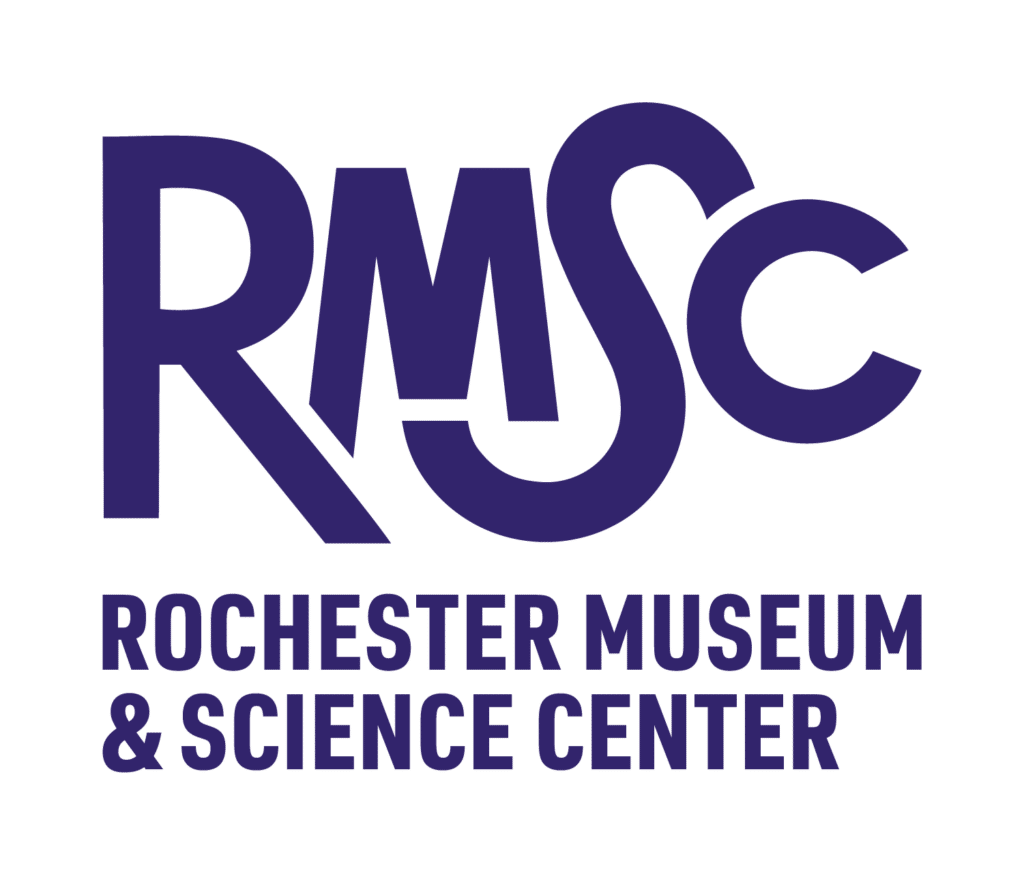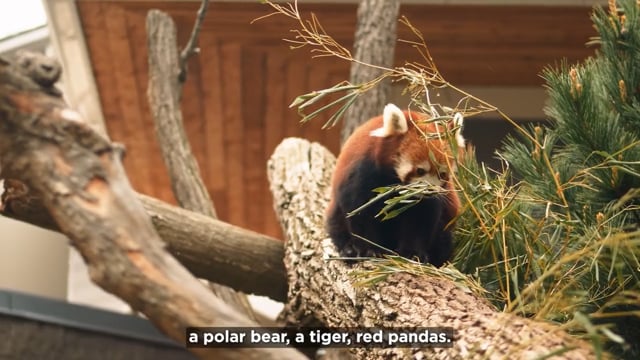 ---
Seneca Park Zoo
3.8 Miles from The Strong Museum
Named #1 Place To Bring The Kids by Kids Out and About, the Seneca Park Zoo inspires our community to connect with, care for, and conserve wildlife and wild places. Wild adventure awaits 362 days a year. Learn about conservation action and species survival as you come face to face with giraffes, red pandas, lions, elephants and so much more!
We believe environmental conservation cannot belong to a subset of people, but to all. We work determinedly to improve equitable access to nature, restore native habitat, and foster appreciation for all flora and fauna. Seneca Park Zoo offers education and conservation action programs that reach all segments of our community. From ZooCamps and teen programs to nature treks and community cleanups, there are so many fun ways to get involved. Visit our website to learn more or purchase tickets today.
---

About The Strong Museum
---
The Strong is a highly interactive, collections-based museum devoted to the history and exploration of play. The Strong is one of the largest history museums in the United States and one of the leading museums serving families.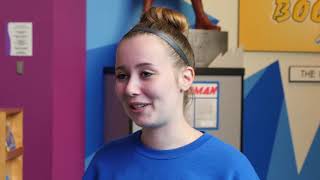 ---
Visit The Strong Museum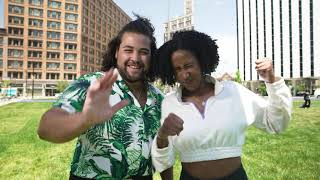 ---
Welcome to Rochester
---
---
Explore Accommodations
Downtown Rochester and the surrounding suburbs offer a variety of lodging options for families and those wishing to visit the region. Explore VisitRochester's complete list of chain and boutique hotels, B&Bs, and more.