At The Strong's Wegmans Super Kids Market exhibit, kids run the store! Cruise the aisles and fill a grocery cart with colorful products that look amazingly real. Visit the toddler organic farm, Market Café, and a variety of other highly interactive store environments that offer dramatic role-playing opportunities and encourage healthy eating habits.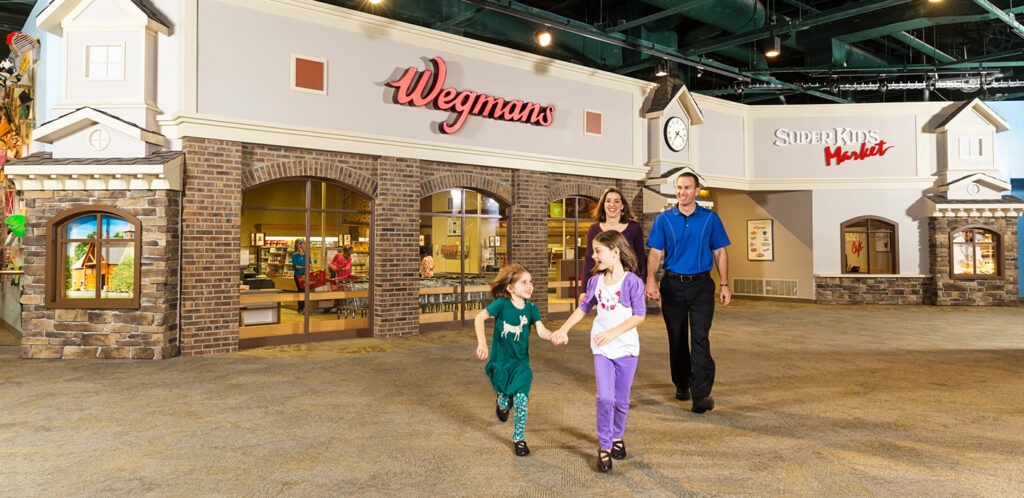 Explore the Market Café replete with prepared meals, a sushi bar, and a coffee bar—just like the real grown-up Wegmans!
Shop for organic and gluten-free products at Nature's Marketplace.
Discover the expanded toddler area, where little ones can pick, count, sort, and weigh organic veggies; gather eggs; crawl through a raised hoop house; and sit under the apple tree.
Cruise the aisles with child-sized shopping carts and scan bar-coded products at working check-out counters.
Work in deli, meat, seafood, and bakery departments and make brick-oven pizzas.
Produce a commercial or cooking show at the WKID-TV station.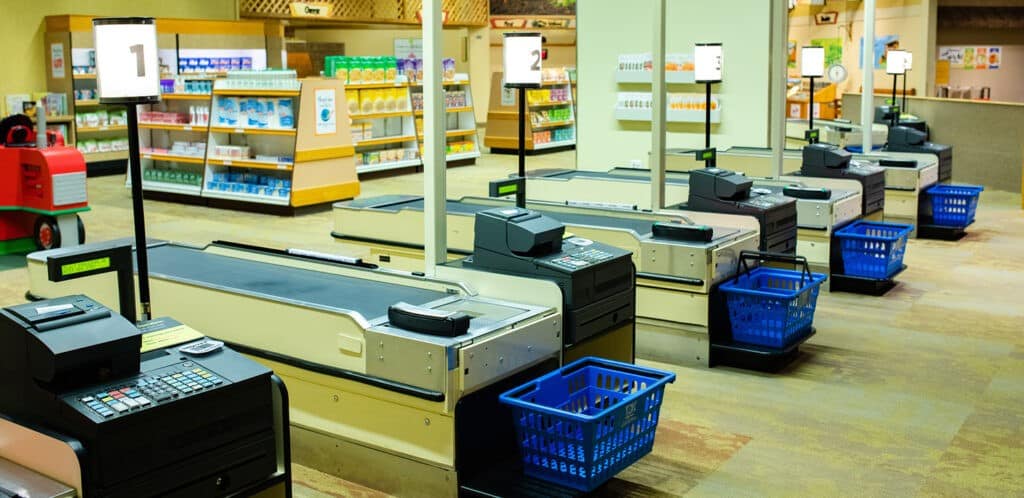 Wegmans Super Kids Market is produced by The Strong.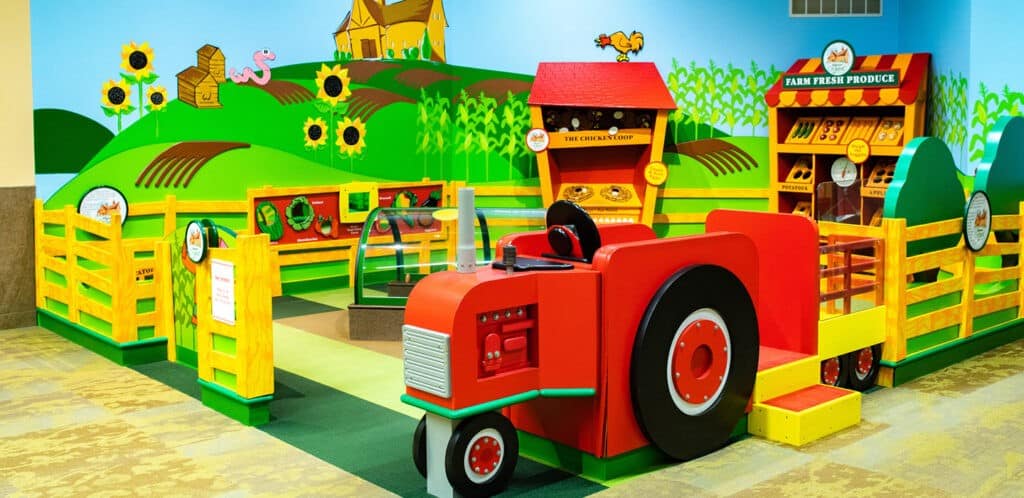 Sponsored by

Support from