Experience the cutting-edge Toy Halls of Fame exhibit and go hands-on with iconic toys beloved by generations—and the people who changed how we play. Displays featuring The Strong's National Toy Hall of Fame inductees pair with displays highlighting toy industry luminaries recognized by the Toy Association's Toy Industry Hall of Fame.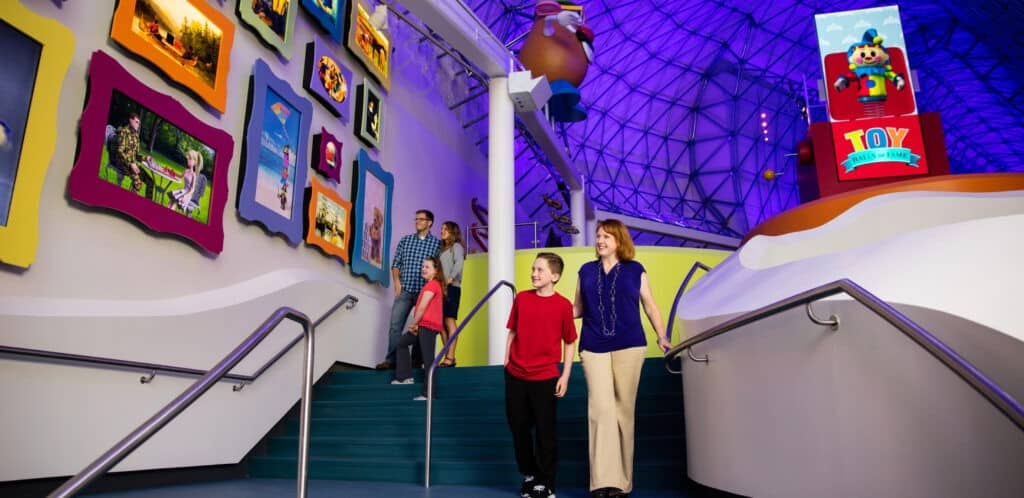 National Toy Hall of Fame
Climb the dramatic exhibit staircase and view a gallery of 21 portraits of classic toys, some that move and interact with guests in humorous ways.
Marvel at a digital Jack-in-the-Box that displays animated favorite toy characters.
Step up to a 20-foot bubble tower and create virtual bubbles that can be moved and popped by motion-capture technology.
Orchestrate a dazzling music and light show with the Crayon Piano.
Use Kinect motion control to play with classic toys and Crayon easels in a 24-foot virtual play room.
Interact with a 20-foot-tall kinetic toy sculpture made up of Jenga blocks, a Magic 8 Ball, and more.
Pose in front of an oversized Etch A Sketch for a virtual portrait that can be shared with friends and family.
Learn about the toys in the National Toy Hall of Fame.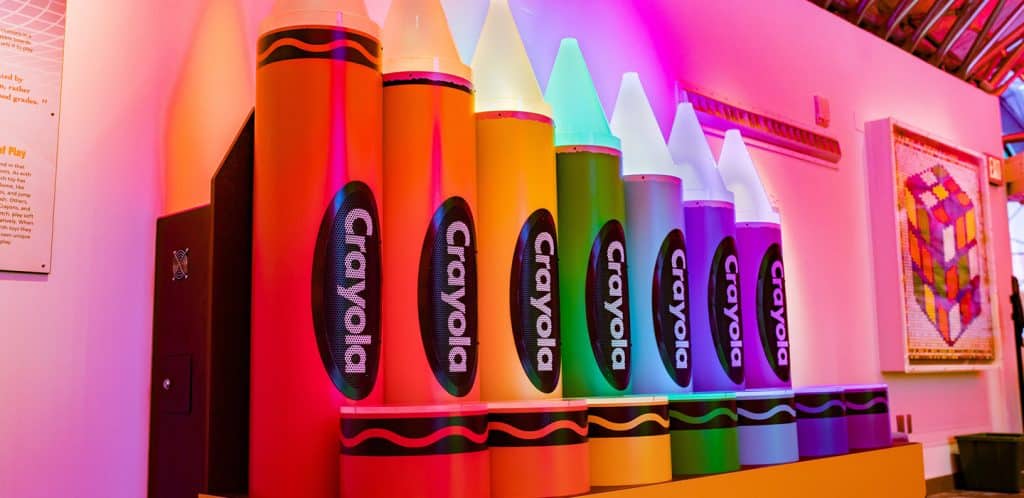 Toy Industry Hall of Fame
Learn about the luminaries in the Toy Industry Hall of Fame via an interactive 10-foot kiosk featuring touch screen monitors with in-depth biographical information about each inductee. The Toy Industry Hall of Fame was launched in 1984 to "recognize the people behind the power of play and the wonderful toys that facilitate it." Inductees include trailblazers such as Ruth and Elliot Handler, founders of Mattel; Walt Disney; Stan Lee; George Lucas; Milton Bradley; and the Hassenfeld brothers, founders of Hasbro. New inductees are honored each February at the Toy of the Year Awards (TOTY) ceremony in New York City.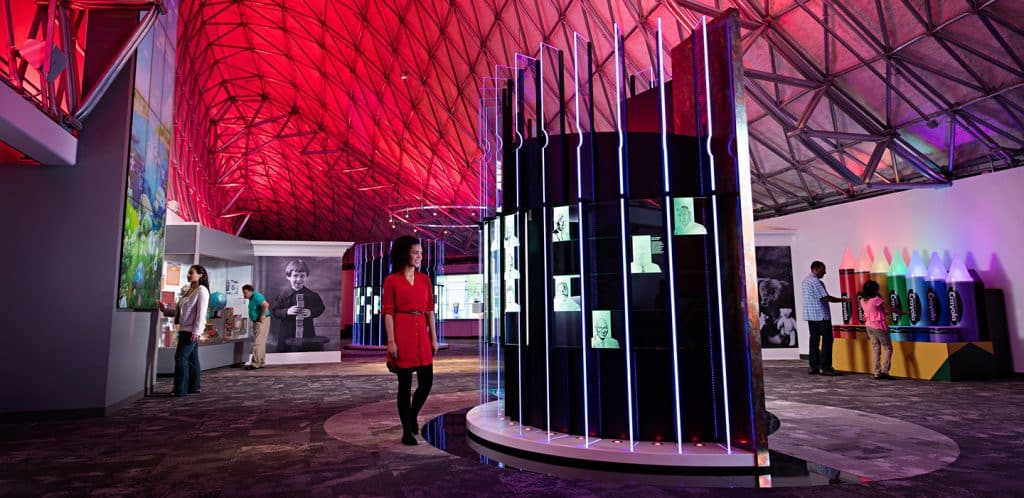 The Toy Halls of Fame is produced by The Strong in cooperation with the Toy Association and supported by New York State's Empire State Development and the I ♥ NY Division of Tourism under the State's Regional Economic Development Council Initiative. Additional grant funding provided by the National Endowment for the Humanities.
The Toy Halls of Fame exhibit was made possible in part by the generous support of:
Neil B. Friedman
Funrise Toy Corporation
Hasbro Children's Fund, Inc.
The Hassenfeld Foundation
LeapFrog Enterprises Inc.
Tom & Karen Kalinske
LEGO Systems Inc.
Mattel Children's Foundation
Pressman Toy Corporation
Radio Flyer Inc.
Toys"R"Us, Inc.