Spend the day in Bear Country at The Strong museum.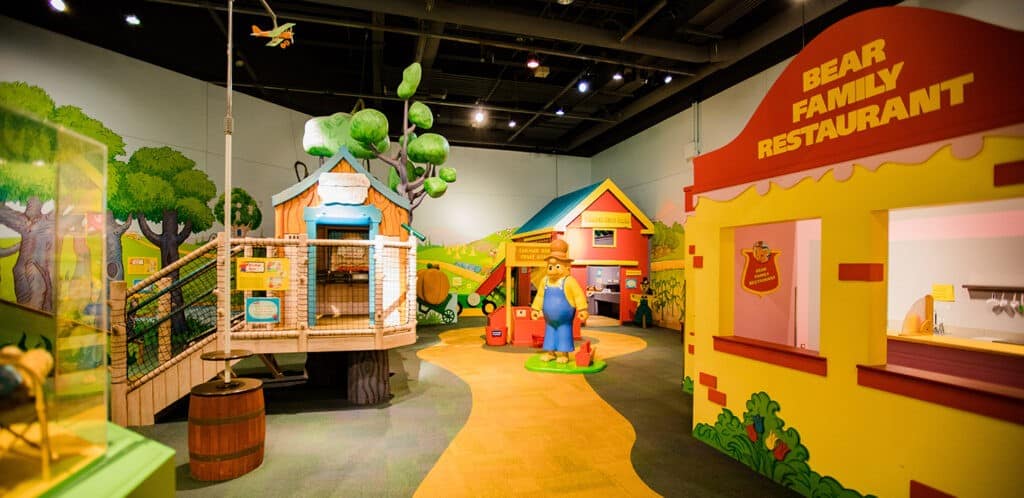 Start your journey by giving big bear hugs to life-size sculptures of Mama, Papa, Brother, and Sister Bear (don't forget your camera!). Then, walk down Bear Country Main Street where a honey-pot of exciting activities awaits at the stores and businesses inspired by the books:
Serve up some lunch at the Bear Family Restaurant.
Visit a barn, barnyard, and fruit and vegetable stand filled with learning activities at Farmer Ben's Farm.
Make new friends at Brother and Sister Bear's Club Houses.
The Berenstain Bears: Down a Sunny Dirt Road is produced by The Strong in partnership with the Berenstain Family.
Support for the exhibit is provided by the Institute of Museum and Library Services and The Davenport-Hatch Foundation. For more information on the Berenstain Bears, visit www.berenstainbears.com.