The magic of literature comes to life in Reading Adventureland at The Strong museum. The artifact-rich, life-size pop-up book invites guests to laugh, play, learn, and read!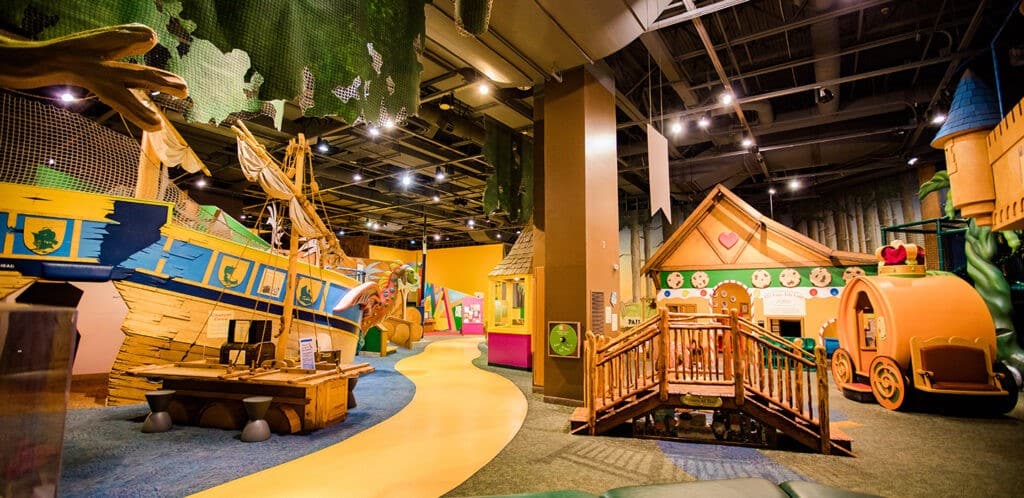 Follow the Yellow Brick Road into five literary landscapes inspired by children's books.
Become a sleuth and solve riddles in the Mystery Mansion.
Play with silly words and rhymes in the Upside-Down Nonsense House.
Explore a shipwreck and caves in Adventure Island.
Come face to face with famous fairy tale characters and settings in Fairy Tale Forest.
Delve into the magic of fantasy in the Wizard's Workshop.
Each area is a complete and fully-engaging environment in its own right and includes related books that can be read on site or checked out at the museum's Grada Hopeman Gelser Library self-checkout kiosk, a mini-branch of the Rochester Public Library System.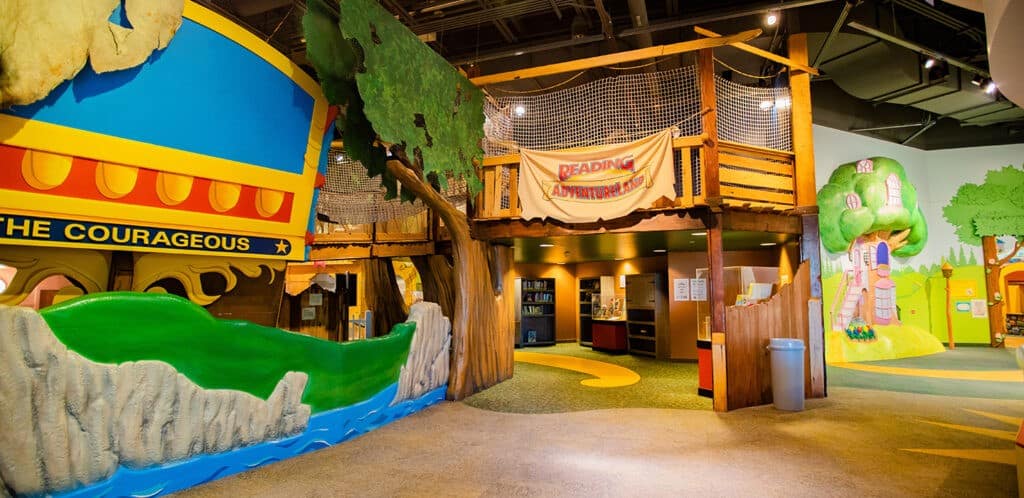 And don't miss the display of colorful Little Golden Books—a sampling of playful titles from The Strong's collection of nearly 2,400 Little Golden Books—that have inspired children's creative play since 1942.
Reading Adventureland is produced by The Strong.