Immerse yourself in the pops, thumps, and dings of pinball and play your way through more than 80 years of pinball history at the original Pinball Playfields exhibit at The Strong museum. Trace the evolution of the playfield—the surface where the ball ricochets through a maze of lights and obstacles to rack up points—from countertop games of the 1930s to sophisticated, electronic versions that remain popular today.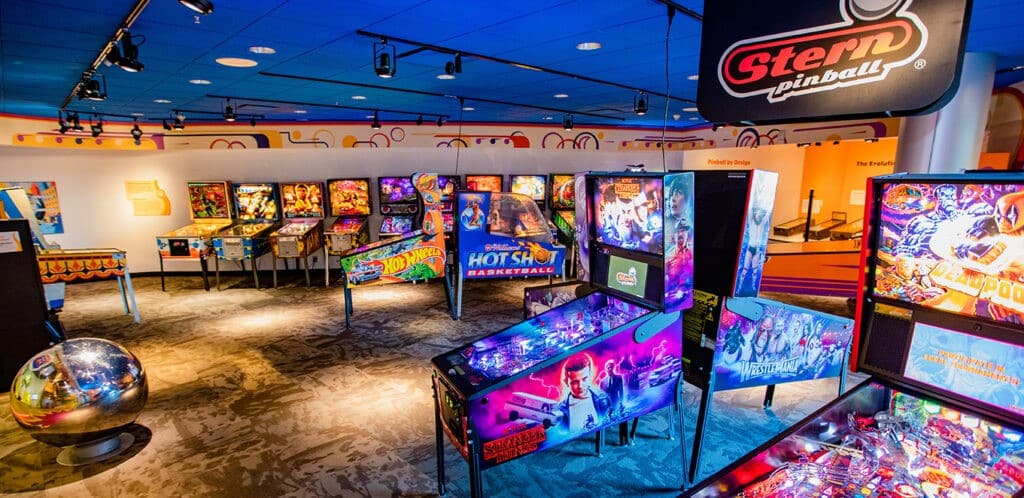 View pioneering pinball machines from The Strong's collections, including Whiffle (1931), World's Fair Jigsaw (1933), and Humpty Dumpty (1947).
Rack up the high-score on more than two dozen machines such as Fireball (1972), FunHouse (1990), and Monster Bash (1998).
Play some of Stern Pinball's most exciting recent games, including the epic rock n' roll-fueled Kiss (2015) and the fantasy-filled Game of Thrones: Limited Edition (2015), part of the Stern Pinball Cluster.
Wrap your arms around Hercules (1979), the world's largest commercial pinball machine.
Pull back the plunger and try to ring the bell on a child-sized bagatelle game.
Stand next to an oversized pinball machine flipper for a unique photo opportunity.
View rare artifacts, including playfield prototypes and sketches by legendary pinball machine designers such as Harry Williams, Mark Ritchie, and George Gomez.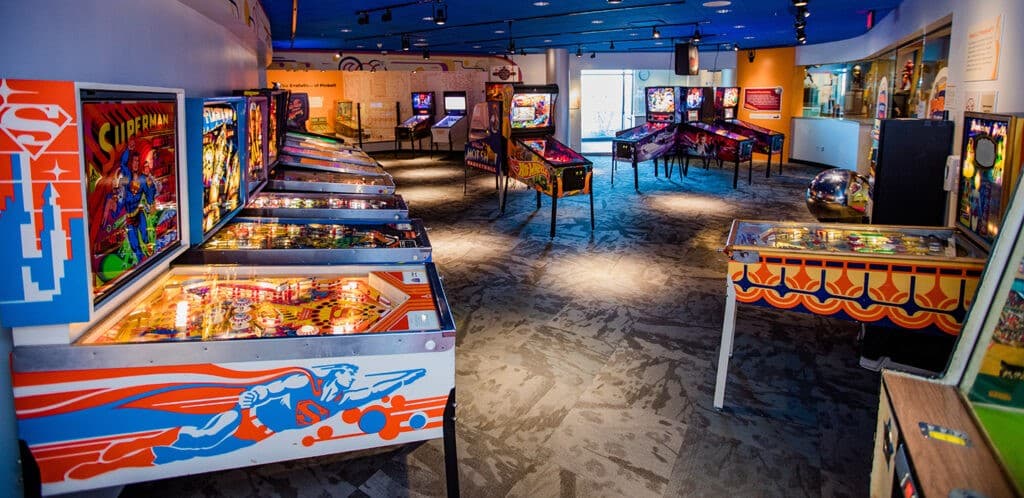 Produced by The Strong's International Center for the History of Electronic Games.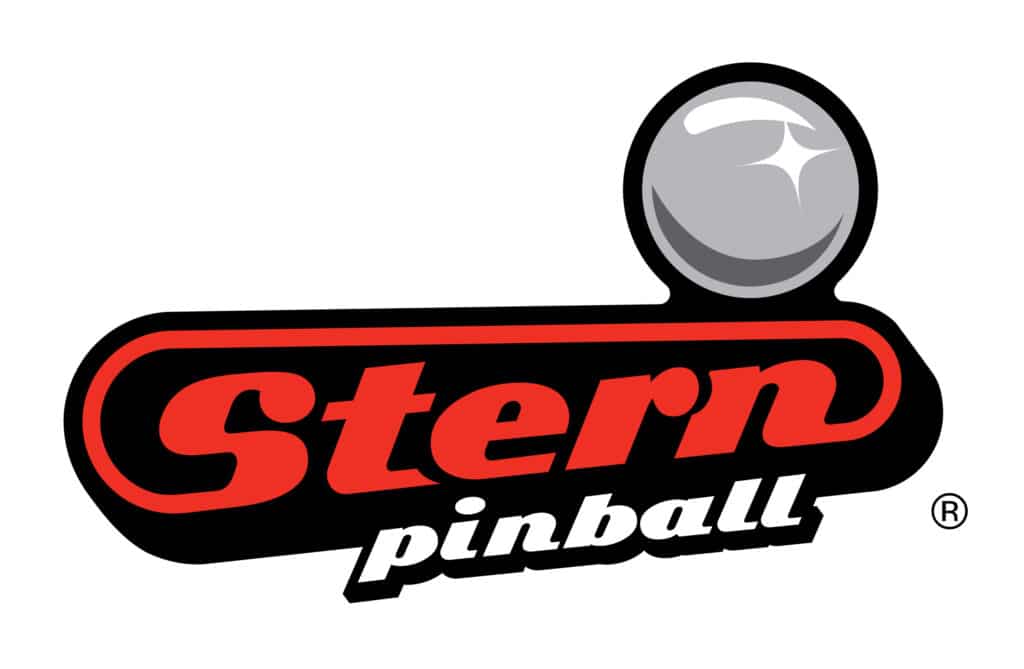 Playable machines in Pinball Playfields require purchased tokens. Money collected from the sale of tokens helps maintain these original artifacts.