Your turn! Move like a piece on a giant game board through three centuries of American games, puzzles, and public amusements at Game Time! located on The Strong's second floor. Feast your eyes on oversized toy props; see rare, historic treasures from The Strong's game and puzzle collections; and jump right in for active hands-on family fun.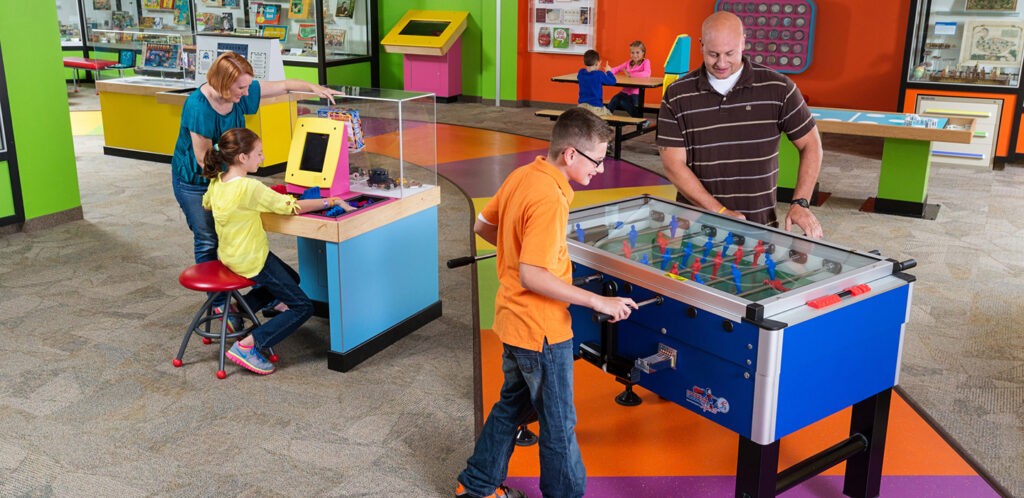 Conquer the maze in a jumbo Perplexus, designed especially for The Strong, and compare it to the 1889 original handheld ball maze Pigs in Clover that President Benjamin Harrison was known to enjoy.
Check out oversized versions of Connect Four, Rush Hour, and Battleship; and a flashing, electronic, big-screen toy bingo. 
Challenge yourself to a gaggle of games including Jenga, air hockey, dome hockey, paper football, pinball, word search games, tangrams, puzzles, and dominoes.
Trace the history of board-, card-, and role-playing games through a multimedia timeline showcasing historic artifacts, photographs, advertisements, and videos.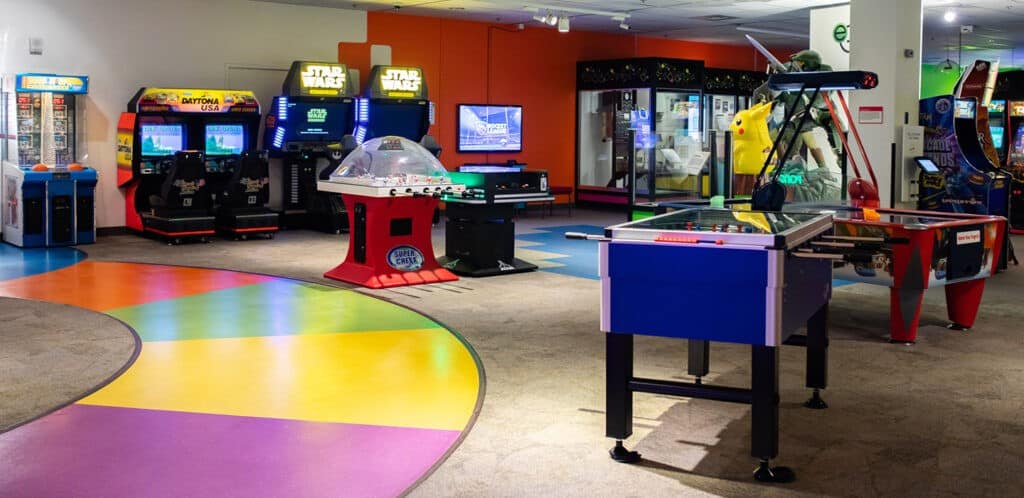 Liman Collection of International Tabletop Games
Travel back to the 1800s and discover the games that brought families together in parlors across America and Europe, now on view in Game Time! Take a rare glimpse at the games that delighted society's adults and children more than 150 years ago:
Marvel at classic games from the late 19th century, including The Little Folks Army Infantry and Tivoli.
View board games printed in multiple languages, including German, French, and English.
Discover Mother Hubbard's Party, an intricate bowling-style game featuring imaginative artwork.
See gambling games from the early 1800s from around the world, such as the Game of Bell and Hammer from Germany and a French bagatelle game.

The display is part of the larger Liman collection donated by artist and collector Ellen Liman and her late husband, Arthur. The display is included with general museum admission fees.
GameTime! is produced by The Strong.
Game Time! is made possible in part by the Mary Valentine and Andrew Cosman Trusts.
The Strong acknowledges the support of Greater Hudson Heritage Network for artifact preservation.